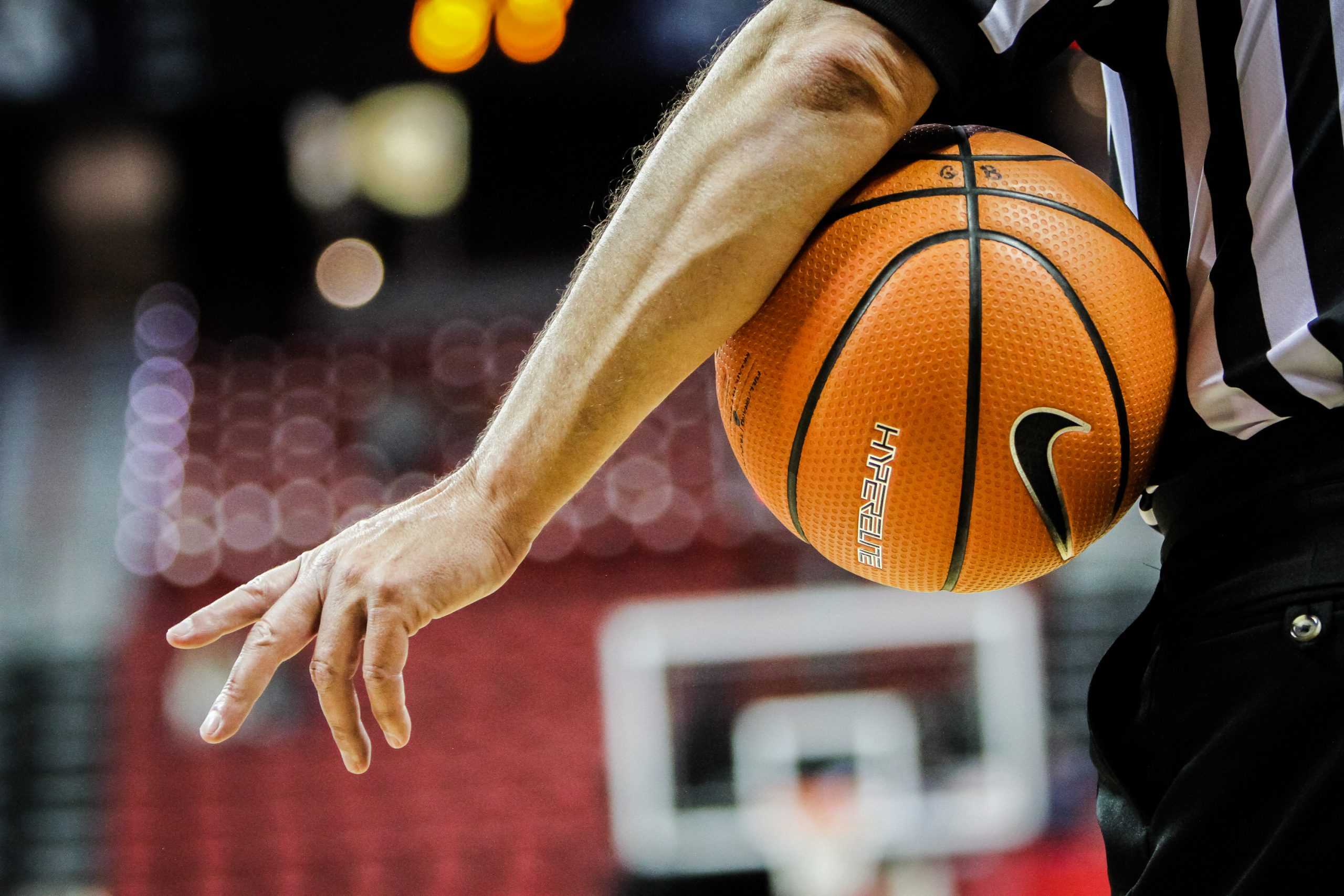 A name so nice you have to commit to it twice; although the sports world has been drastically affected by the COVID-19 pandemic in all ways, perhaps no part of NCAA basketball has been altered more than the recruiting process. Still, the Colorado State University men's basketball program has walked away with two good commits.
These commits make me think that we will see more small ball and three-guard lineups this season and in the future."
Jalen Scott and Jalen Lake are both slated to join CSU's program in 2021 after signing national letters of intent. Although the 2020 season is right around the corner for the Rams, the team is so young that the addition of both the Jalens is something to look forward to for the future.
The future Rammies both bring unique skill sets and personalities that will fit the program perfectly. Scott was the first to declare his intentions to play for CSU head coach Niko Medved's program. From Surprise, Arizona, Scott is a 6-foot-3-inch, 180-pound point guard.
Scott is a pass-first point who is willing to do the things that it takes in order to win. He averaged 6.1 assists last season and will always get his teammates involved. Heading into his final season, Scott has 453 career assists. 
Scott is also a very pesky defensive presence, as evidenced by his 2.2 steals per game career mark. He stuffs the stat sheet with versatility and is a threat to getting near triple-doubles every night. Last season, Scott got 12.1 points and 5.1 rebounds per game. 
https://twitter.com/CSUMBasketball/status/1326610871624241152
Lake is also a very intriguing prospect. Lake is a top-50 shooting guard nationwide and a three-star recruit, according to 247sports.com. The 6-foot-4-inch shooting guard adds even more depth to the already loaded backcourt for CSU. 
Lake is from Waxahachie, Texas, and brings winning experience from some of the best high school competition in the nation. He is a two-way guard who can put the ball in the bucket in numerous ways. Lake averaged 14 points and three assists per game as a junior. 
https://twitter.com/CSUMBasketball/status/1326657683915644928
CSU seems to be prioritizing speed, passing and scoring with these additions. The team already has tons of guard depth with players like Isaiah Stevens, Isaiah Rivera and Kendle Moore locked up for several more seasons, and Scott and Lake will enhance that. Medved clearly wants to avoid the offense falling stagnant and wants the ball to constantly be moving on offense. These commits make me think that we will see more small ball and three-guard lineups this season and in the future.
Because of restrictions due to the COVID-19 pandemic, in-person recruiting was put on hold. CSU did a good job of capturing two highly touted prospects despite the challenges of getting guys that fit your program. 247sports.com gives CSU the sixth ranked recruit class for 2021 in the Mountain West Conference.
Bailey Bassett can be reached at sports@collegian.com or on Twitter @baileybassett_.