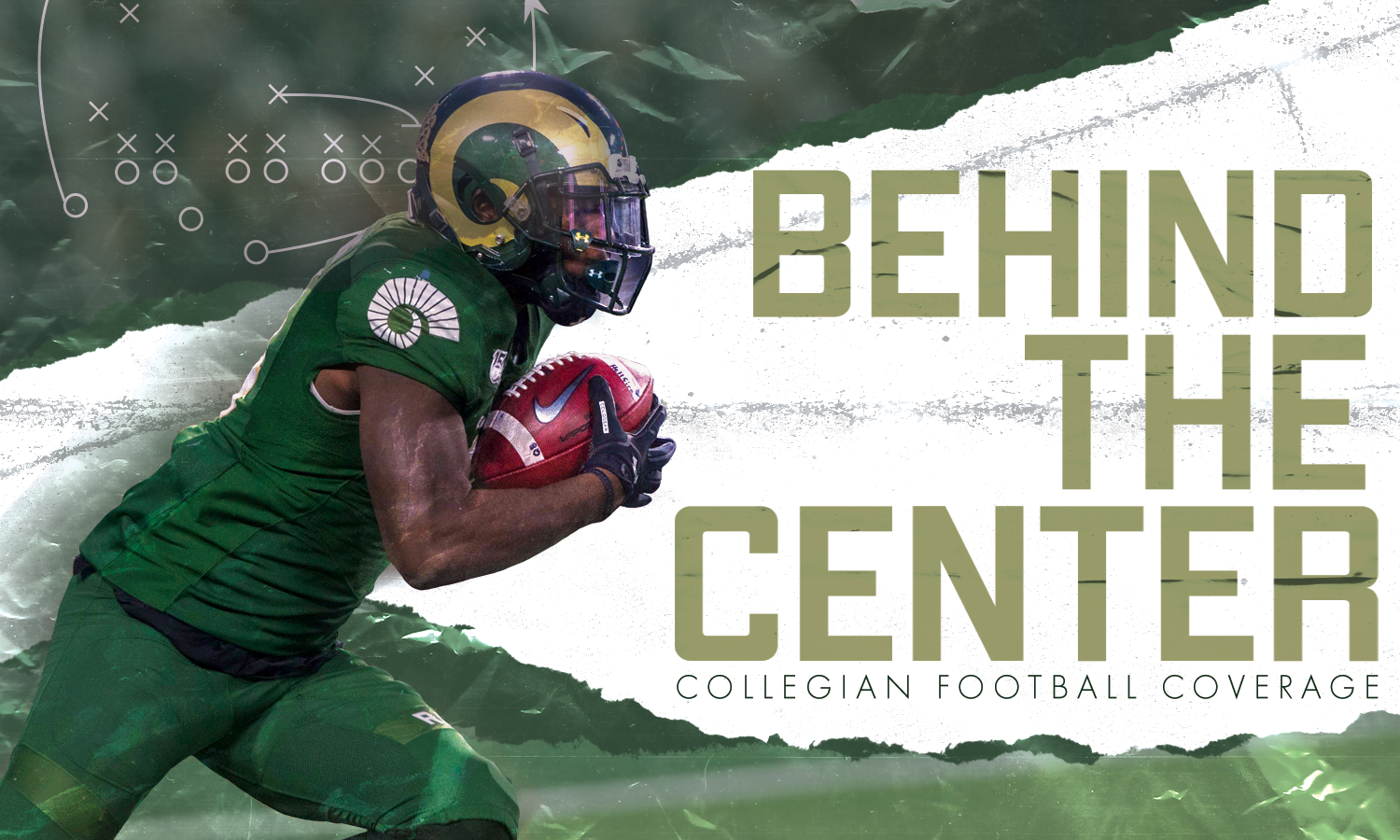 4-8. 1-3. These are the records of the Denver Broncos and Colorado State football, respectively. If you haven't noticed yet, it has been a tough year for football in the state of Colorado.
With the COVID-19 pandemic currently raging in all spots around the country, it has been a tough year for teams in every league: major, minor or college. However, some teams have weathered the storm better, while some teams have struggled. Colorado contains a duo of struggling football teams, and it has been on display since their seasons have started.
Both teams are coming off tough weeks related to the COVID-19 pandemic and winning. Nov. 29, the Broncos were forced to play without any of their four quarterbacks, all of them having failed COVID-19 protocol. The team was thrashed by the 9-2 New Orleans Saints, with wide receiver Kendall Hinton forced into the starting quarterback role. Even with backup quarterback experience in college at Wake Forest University, Hinton was held to a whopping 13 yards. The Broncos lost 31 to 3. This past Sunday, the Broncos lost to a solid Chiefs team, which was expected.
It hurts when sports teams struggle with their play, but it becomes doubly painful when teams are unable to adapt to issues related to the COVID-19 pandemic."
The Rams football squad, on the other hand, has barely had a chance to get between the uprights. Their game before last, a rivalry matchup against United States Air Force Academy, was canceled due to COVID-19-related issues, and football activities in general were brought to a halt. According to The Coloradoan, seven Rams tested positive for the virus, as well as two members of the staff. Nine others are considered "close contacts of those who tested positive."
In their last game, the Rams fell to San Diego State University 29-17. Quarterback Patrick O'Brien threw for 114 yards with one interception in an overall lousy game for CSU.
CSU's rivalry matchup against Air Force wasn't the first Rams game canceled due to the virus. The matchup the week before, Nov. 21, against the University of Nevada, Las Vegas was canceled, as well as the home opener of the season against The University of New Mexico.
"Our greatest responsibility is the health of our students — including student-athletes — faculty, staff and the broader Fort Collins, Larimer County and Colorado community," President Joyce McConnell said in a CSU press release. "While we understand players, staff and fans may be disappointed, to proceed with a game under these conditions is not responsible, and we must all do what we can to protect each other."
The Rams received the news that they would not be playing in Colorado Springs less than 24 hours before they were scheduled to play. While it still felt like a shock, the season has been rough regarding the COVID-19 pandemic. Head coach Steve Addazio described the season as a "roller coaster ride."
The Broncos' problems extend past the virus. As of last week, notable players like running back Phillip Lindsay and wide receiver Jerry Jeudy have not practiced, and against the Saints, the team had no quarterbacks active. Before the season even started, defensive star Von Miller suffered an ankle injury at practice that required surgery, and ever since, he has remained on injured reserve and has not played a game this season.
The Broncos, when healthy, have not played well either. The team stands at 4-8, third in their division, and are ranked 25 out of 32 in total offensive yards in the NFL. In points scored, the Broncos are second to last in the league, only eclipsing the winless Jets. These struggles are, however, not new. The Broncos have failed to make the playoffs since 2015, the year they won a Super Bowl, and these struggles are largely sourced to their woes at the position of quarterback. Since Peyton Manning left, the Broncos have started Brock Osweiler, Trevor Siemian, Paxton Lynch, Case Keenum, Joe Flacco, Drew Lock, Brandon Allen, Jeff Driskel, Brett Rypien and Kendall Hinton.
Much like their NFL counterparts, the Rams have struggled lately as well. Last season was head coach Mike Bobo's last season, who led the team to a disappointing 4-8 record, which led them to miss a bowl game for the second year in a row. Bobo was relieved of his head coaching duties after winning three games the year before and improving to only four that year. While the team has produced some solid players in the pros, like wide receivers Michael Gallup and Preston Williams, it has yet to win more than seven games since 2014.
Will football in the state of Colorado improve? First off, COVID-19 protocol handling by both teams needs to be strengthened for this to happen. According to Lori Lynn, co-chair of CSU's Pandemic Preparedness Team, the Rams were actually under the allowed number of positive-tested players to play against Air Force. However, the collective test results were not received in time to conduct proper contact tracing.
"Several of the players testing positive had practiced during the infectious period, and it was essential to complete contact tracing prior to allowing play," Lynn said.
While Lynn did note that subsequent contact tracing did not reveal any more contacts with players and the virus, one thing is clear: This team needs to be better prepared regarding COVID-19. With two remaining games, better protocols would have led to Colorado State students being able to watch more Rams football this year.
The same could be argued for the Broncos. According to USA Today, the Broncos fined all the quarterbacks on the roster for failing to adhere to COVID-19 mask regulations. The quarterbacks all watched film together without masks, leading to them being exposed. Lock apologized.
"In a controlled and socially distanced area, we let our masking slip for a limited amount of time," Lock said in a tweet. "An honest mistake, but one I will own. I sincerely apologize, and I fully understand why these safety precautions are so important. Doing the right thing for the majority of the time is not good enough."
It hurts when sports teams struggle with their play, but it becomes doubly painful when teams are unable to adapt to issues related to the pandemic. There is a common theme when it comes to these Colorado football teams, and frankly, this theme is dropping the ball when it comes to fighting the spread of the COVID-19 virus. Will these teams be able to improve their play? It remains to be seen if they even will play.
Leo Friedman can be reached at sports@collegian.com or on Twitter @LeoFriedman13.