Mountain West Basketball top-4, CSU review as conference play thickens
Eddie Herz
January 25, 2019
The line separating contenders and pretenders in the Mountain West is becoming more and more evident each day.
With about a third of the conference schedule in each program's rearview mirror, we are beginning to get a grasp on which teams will be the most dangerous come Mountain West Tournament time in March.
Besides a surprisingly lopsided loss at the hands of New Mexico in The Pit on Jan. 5, the No. 7 Nevada Wolfpack have run through their conference slate thus far. Though this should be to little surprise of any follower of Mountain West basketball.
Nevada sitting atop the conference standings at the end of Jan. seemed nearly a given heading into the season. However, the manner in which the conference lined up after that was more up in the air.
Teams such as Fresno State, the University of Nevada at Las Vegas and Utah State have lived up to preseason second-tier expectations in the conference behind the Wolfpack.
While usual conference-title competitors in Boise State, the University of New Mexico and San Diego State have experienced unusual, and maybe a bit unexpected, regression.
The 7-12 (2-4) Colorado State Rams have struggled after a hot start under first-year head coach Niko Medved. Though only one full game out of fifth place in the conference, CSU fell into ninth after last night's blowout defeat in Nevada.
Before we extend further, let's take a detailed look at how the top of the conference, as well as the Rams, have performed this season.
University of Nevada, Reno (19-1, 6-1)
NET: No. 18 
Key Wins: vs No. 20 Arizona State (72-66), at Fresno State (74-64), @ Loyola-Chicago (79-65)
Key Players: Jordan Caroline, Caleb Martin, Cody Martin
One could say Nevada getting an upset defeat out of the way could be good for the Wolfpack moving forward.
Preseason expectations for UNR were through the roof, and possibly the highest ever for a Mountain West team. The Wolfpack probably felt as if they were capable of going undefeated through the regular season. 
However, once Nevada lost to New Mexico, the doubters began to creep in. The result was taking UNR off cruise control, and them starting to play with even more determination.
Since the New Mexico loss, the Wolfpack have won five consecutive games, most of which have come with relative ease.
Nevada proved it was a legitimate title contender early on by breezing past BYU, Arizona State, and USC amongst other respectable programs. Now, all it needs to do is avoid duds similar to the UNM game to earn at least a second seed in the NCAA Tournament.
With Caroline, the Martin twins and Jazz Johnson on the court every night, doing so shouldn't be a tough task. Especially considering the Wolfpack have only one true road test remaining at Utah State in early March.
Fresno State University 14-4 (5-1)
NET: No. 65
Key Wins: vs Northwestern (78-59), vs Hawaii (79-64), at Utah State (78-77)
Key Players: Braxton Huggins, Deshon Taylor, Nate Grimes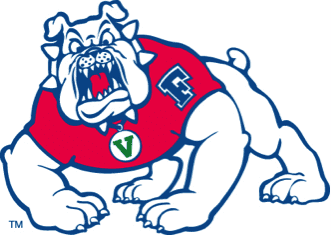 It became apparent the Bulldogs would be a force to be reckoned with this season when New Mexico State guard Braxton Huggins decided to take his talents to Fresno.
Huggins is averaging more than 18 points per game to lead the Bulldogs. Coupled with Deshon Taylor, who led Fresno State in scoring last season, the Bulldogs possess one of the best guard duos in the conference.
Efficient play from junior forward Nate Grimes in the paint gives Fresno State a truly balanced team. Grimes has come into his own as of late, recording a double-double in four of the Bulldogs' past six games.
More likely than not, Fresno State will appeal most to the NCAA Tournament committee for an at-large bid compared to any other Mountain West program.
Though the Bulldogs suffered a defeat to Nevada, sticking with the Wolfpack the whole game sends a clear message that Fresno State is a real competitor.
University of Nevada, Las Vegas 11-7 (5-1)
NET: 149
Key Wins: vs BYU (92-90), at Hawaii (93-59), at New Mexico (80-69)
Key Players: Kris Clyburn, Joel Ntambwe, Amauri Hardy
The Rebels struggled to find consistency in non-conference play, winning only six of its 12 games outside the Mountain West. And as a result, many probably didn't see a successful stretch like this coming from UNLV. 
But, if one really looks at how the Rebels played to begin the season, the current string of victories shouldn't be shocking. UNLV lost by a combined seven points to Cincinnati and Illinois. While also sticking close to Loyola Marymount before the Lions pulled away late.
The Rebels were seasoned with a challenging non-conference schedule, which has paid off in conference play.
UNLV's Mountain West games thus far have mainly come against the bottom half of the conference. But, the Rebels have achieved the confidence they've been searching for to come away with wins in tougher circumstances.
The Rebels' ability to rebound at an extremely high rate keeps them in most games. UNLV currently averages 40.9 boards per game as a team, the 13th-best mark in all of college basketball.
Plenty of second and third chance opportunities off the glass have benefited UNLV scoring wise as well. Four of the Rebels' starters are averaging at least 10 points per game.
Utah State University 14-5 (4-2)
NET: 38
Key Wins: vs Saint Mary's (80-63)
Key Players: Sam Merrill, Neemias Queta, Quinn Taylor
A few close losses have deterred some of the attention away from Utah State in the Mountain West. The Sam Merrill-led Aggies lost games that could have gone either way to Arizona State, No. 21 Houston, and most recently Fresno State by one point at home.
Regardless, if Merrill keeps playing how he has, and the Aggies keep rebounding at their current pace, USU will receiver appropriate praise sooner or later.
Through 19 games Merrill is the second-leading scorer in the conference, with an average of 18.7 points game. The junior guard has a knack for drawing contact and getting to the free throw line, where he converts 89.9 percent of his attempts.
Merrill's scoring capabilities alone make USU a dangerous program when considering its rebounding. The Aggies rebound at the 12th best rate in the nation (41.2 rebounds per game).
Colorado State University 7-12 (2-4)
NET: 231
Key Wins: vs New Mexico (91-76)
Key Players: Nico Carvacho, Jeremiah Paige, Anthony Masinton-Bonner
The results under first-year head coach Niko Medved haven't been pretty. Often, however, things get ugly before they get pretty when transitioning coaches. 
Medved's track record indicates that would be the case. He successfully rebuilt Furman's program after enduring a slow first season. Medved also improved Drake's program, though he left for CSU after one season.
The future appears to be bright in Fort Collins. Especially considering the only two players on the team which Medved recruited have played exceptionally well for freshmen. Kendle Moore and Adam Thistlewood are each averaging over eight points per game.
The two are also gaining some valuable experience for their age. Moore and Thistlewood both play nearly 30 minutes per game.
As for this season, expecting a deep run in the Mountain West Tournament from the Rams would be setting expectations a bit high. However, outside of the top four teams in the conference, the level of competition is pretty equal.
So, it isn't far-fetched to believe CSU will string together some wins down the stretch in conference play. For example, the Rams still have two games remaining against the 5-14 (1-5) Wyoming Cowboys. As well as another matchup with last-place San Jose State.
Eddie Herz can be reached at sports@collegian.com or on Twitter @Eddie_Herz.