CSU associate head coach Leonard Perry accepts coaching position at Pacific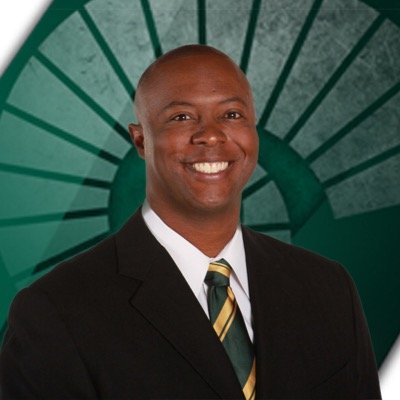 Colorado State associate head coach Leonard Perry is leaving the program for a coaching position at University of the Pacific,  according to multiple sources. 
Perry, who has spent the last four years at Colorado State under head coach Larry Eustachy, becomes the second member of Eustachy's staff to take another position after assistant coach Ross Hodge joined the Arkansas State staff as associate head coach.
Players were told of the news in a meeting Wednesday morning. 
"This was the most difficult decision that my wife and I have ever made. When the University of Idaho couldn't afford for their student-athletes to attend summer school, leaving them short at the end of their playing career, Coach and his wife personally made sure that I graduated and got my degree," Perry said in a statement released by the University. "Shortly after that, he gave me my break in the business and hired me as an assistant at Utah State. The things that he has taught me throughout the years have been invaluable, both as a basketball coach and in my personal life – how to be a man and how to get through tough times. Every success that I have had in this business, he has been a part of. I've been associate head coach for him for longer than I can remember. We have done the unthinkable in terms of winning wherever we were and cutting down nets and doing things those schools have never done before and I am super proud of that. I don't think I would be making the move without Coach's blessing. The guy is responsible for everything good that has happened in my career, so it is a tough day, but excited for the future."
A native of Dallas, Texas, Perry has spent nearly half of his coaching career with Eustachy during stops at Utah State, Iowa State, Southern Mississippi and Colorado State. Perry also played under Eustachy for three seasons at Idaho before accepting a graduate assistant position under former Vandals coach and current ROOT Sports basketball broadcaster Joe Cravens.
After his time with Eustachy at Iowa State, Perry returned to Idaho as head coach, going 48-97 in five seasons as the Vandals' head man. Following his stint at Idaho, Perry moved into the professional ranks, where he spent the 2006-07 season as an assistant for the Indiana Pacers before moving into a position as the team's advanced scout. For the final four years of his stint with the Pacers, Perry was in charge of the organization's NBA and NBA Developmental League pro scouting. 
He rejoined Eustachy's staff at Southern Miss in 2011, before coming with Eustachy to CSU in April of 2012. Under Perry, the Rams have made one NCAA Tournament appearance and one NIT appearance. He was CSU's lead high school recruiter, and was an integral piece in recruiting Chicago-area standouts David Cohn and Prentiss Nixon to Fort Collins. 
"I'm sad to see Leonard and Ross leave but I am excited for them to take the next step in their careers to pursue their dreams and goals of again being a college head coach," Eustachy said in the same university release. "I have two guys who I love like my sons and think they are making the right decisions for themselves to better their careers. It's tough for Colorado State, as they are going to be dearly missed and irreplaceable, as they are the major reason why we have had the most successful four-year span in CSU men's basketball history. But we will move on. I am going to fulfill my five years that is left on this contract, as I have made it clear that I am not leaving Colorado State. I have had opportunities every year. They (Perry and Hodge) know that I am going to finish those five years, and these two want to be head coaches. It is as simple as that.
Eustachy will now look to add two new assistants to his staff with Hodge and Perry's departures, at a time when CSU has less than a week until National Signing Day on April 13. 
Collegian Senior Sports Reporter Keegan Pope can be reached at kpope@collegian.com and on Twitter @ByKeeganPope.