Derrick Marks' explosive second half leads Boise State past CSU basketball 78-65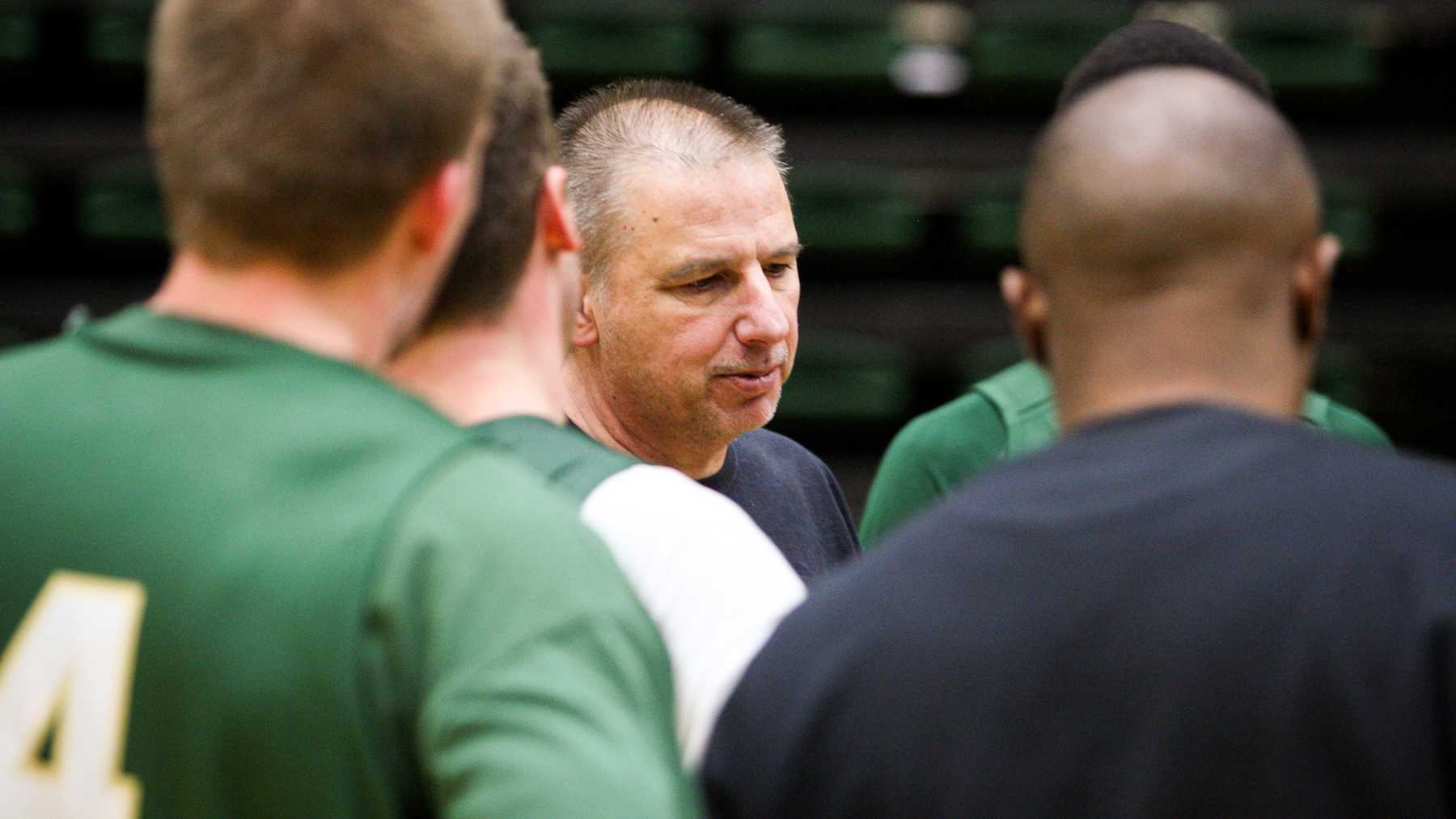 For the third time in the last five games, the CSU basketball team surrendered over 35 points to an opponents top scorer.
Saturday night, it was Derrick Marks who tallied 38 points, propelling Boise State to a  78-65 victory.
"He was just too much for us tonight, and too much for anybody," CSU coach Larry Eustachy said. "We lost this game at the start of the second half… I'll have to watch the film but I'm not sure anybody could've stopped him tonight."
CSU (22-7, 9-5) went into halftime with a 36-34 lead, but a back-and-forth affair quickly turned into a Boise State blowout when the Broncos (20-8, 8-6) went on a 12-5 run in the second half that gave them a 70-55 lead with 5:17 remaining in the second half.
Boise State relied heavily on Marks, as the Broncos' leading scorer in the game hit his first 11 shots in the second half while shooting 13-for-18 overall from the field.
The victory for Boise State is their fourth straight conference win as the Broncos are now tied with San Diego State for fourth place in the Mountain West.
The loss for the Rams is their third loss in the last four games and puts them in a tie for second place in the conference with UNLV.
"We've gotta get back to playing the way we play," CSU forward Greg Smith said. "Every week you're playing somebody that can really play a nice game out there on the court and we have to be ready for it. We just have to go try to get these next two this week."
CSU will next travel to Laramie to face off against rival Wyoming Wednesday night, while Boise State will try to continue its winning streak when they travel to UNLV Tuesday night.