CSU football faces San Diego State's unpredictable offense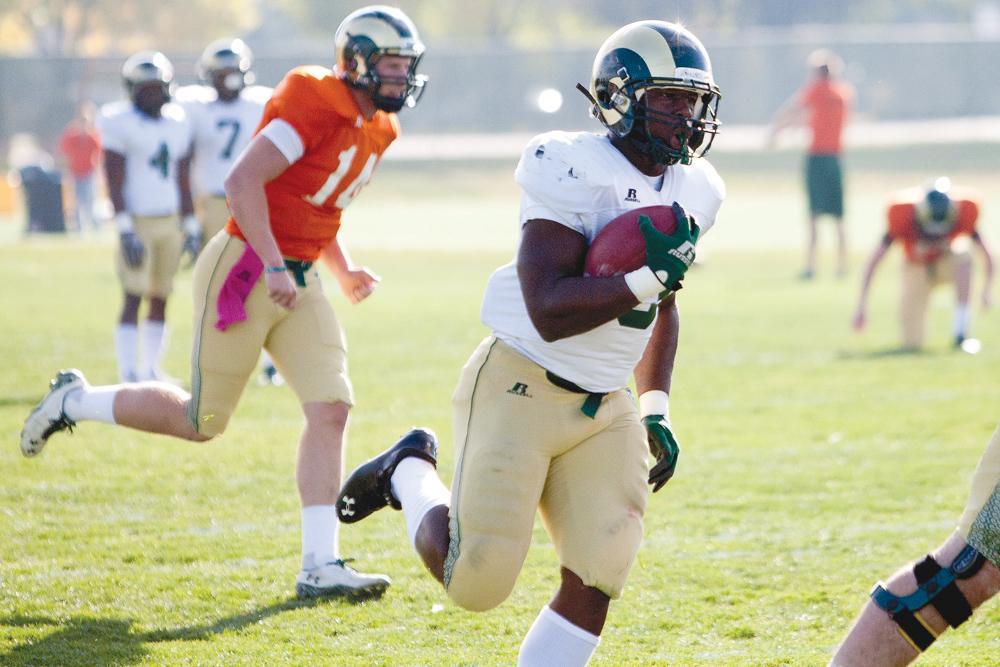 Over the last five weeks, San Diego State's offense has scored 34 points or more in every game — at times coming up with points in somewhat unconventional ways.
Senior quarterback Ryan Katz has produced an average of 2.6 touchdowns per game during the last five games, and last week surprised Hawaii by rushing for three touchdowns.
Katz's ability to create plays with the ball in his hands is something the Aztecs will be looking to exploit this weekend against CSU and the Rams' rushing defense that ranks No. 108 in the nation.
"I like it," Katz said of having opportunities to run the ball. "There are a couple of designed runs in there this week. So, yeah, it's fun. It's fun to get out there, guys blocking for you."
The Aztecs' offense behind Katz' leadership has exploded during the last two games, putting up 40 points against a Fresno State team that held the Rams to seven points last week and 52 in a win last week against Hawaii.
In order to have a large offensive output on Saturday, the Aztecs will likely have to rely heavily on the running game.
"Fresno (State) had great success running the ball (last week against the Rams), so you don't throw it as much." San Diego State coach Rocky Long said. "If you have great success running the ball, you don't throw it as much. You don't throw it 50 something times if you're rushing it for 250 yards."
Though they've struggled in stopping the run, the Rams' defense has been successful in shutting down their opponents lately through the air, holding Air Force and Fresno State to an average of 217 yards per game passing over the last two weeks.
CSU has had success against stopping opponents' passing games largely because of bracket coverages in which safeties have targeted top receivers and provided double coverage on deep threats when necessary.
"I thought they did a really nice job of confusing the quarterback because I watched the film, obviously," Long said. "They played some bracket coverage, which is very technical. It's hard to teach unless that's what you do all the time."
Despite the different facets of the matchup, San Diego State maintains, much like the Rams have, that execution above all will determine who will have the upper hand on Saturday.
"When we execute, we can put up points. It comes down to that," San Diego State offensive lineman Alec Johnson said. "(Last week) I think we executed pretty good. Still see the film and there is room for improvement, definitely. So (we're) trying to do that. Work and prepare hard this week."
While preparing for a CSU team that's lost five straight games, San Diego State said they are focusing on not taking any game for granted as they are still tied for third place early in the season in the Mountain West standings.
"Can't do it," Katz said. "I think Hawai'i was 1-4 last week. We did a good job of preparing all last week, and we've got to do the same thing this week. We're trying to get back on a roll, get another win this week. Just got to keep preparing like we did last week and try to keep this thing going."
Football Beat Reporter Andrew Schaller can be reached at sports@collegian.com.