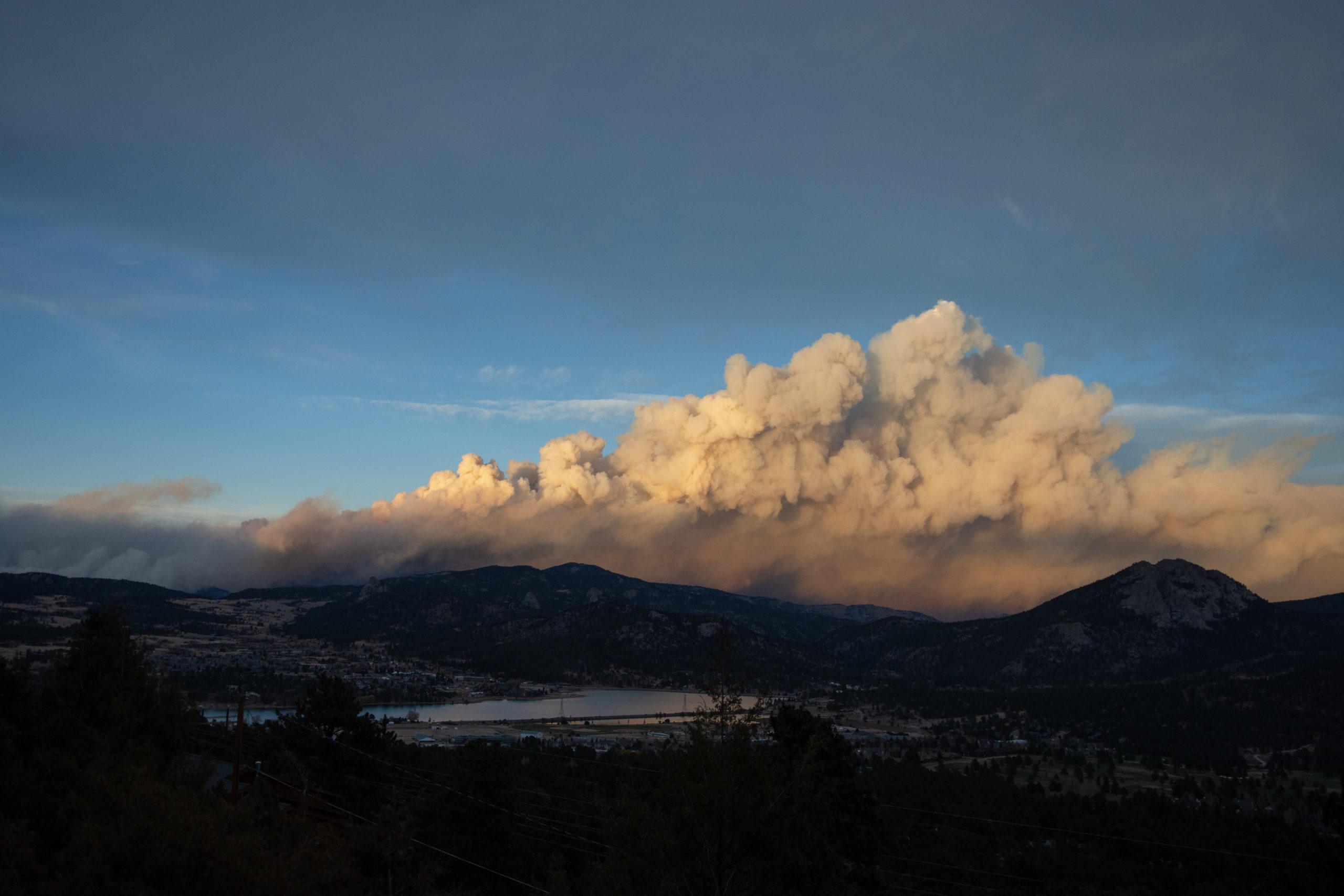 Over the weekend, the Cameron Peak fire's containment increased by 2%, according to the Incident Information System. Containment previously held at 92% since Nov. 4. This fire encompasses just over 326 square miles. 
"It sat for a while at 92%," said Tyler Van Ormer, field operations for the Southern Area Gold Type 2 Incident Management Team in a video update. "The team before had other issues they had to deal with … (such as) snags (and) infrastructure." 
According to a Nov. 29 update, fire authorities had a successful day on Sunday, putting out more remaining hotspots. The fire behavior was expected to be minimal, according to the update. 
With the high winds along with "critically dry fuels," the fire was able to spread in its early stages; however, cooler temperatures accompanied by the snow helped decrease fire activity, according to InciWeb. 
"Although Cameron Peak fire growth is not anticipated today, fire managers are concerned that today's increased fire danger could result in new fires if there are any unplanned ignitions near the fire," according to a Nov. 30 update. 
The update reminded residents and visitors near the affected area that a Stage 2 Fire Restriction is in effect, prohibiting all campfires. 
Moving south, the East Troublesome fire stands at 72% containment, a 40% increase since The Collegian's last update. The fire spans nearly 303 square miles. 
When the fire was at peak activity, over 7,000 structures were threatened, with a population of over 35,000 placed under mandatory evacuation, according to InciWeb. 
"A preliminary estimate of 366 residences and 214 outbuildings and commercial structures were destroyed or damaged," the website reads. 
Northwest of Fort Collins, the Mullen fire has held at 97% since InciWeb's last update on Nov. 4. 
Laura Studley can be reached at news@collegian.com or on Twitter @laurastudley_.