Fort Collins awards SAVA Center for work with sexual assault survivors
Samantha Ye
February 8, 2018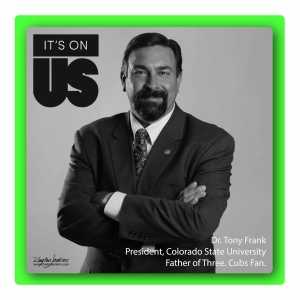 2017 saw major shifts in the discussion sexual assault and harassment. From the breakout of the Weinstein scandal to the emergence of the #MeToo movement, national discourse began to focus on the survivors of sexual violence and the support they could be given.
In that vein, the Fort Collins Women's Commission has awarded the Sexual Assault Victim Advocate Center the 2017 Marcile N. Wood Award for providing support to sexual assault survivors and their loved ones since 1976.
"In 2017, a cultural shift began, and SAVA boldly leads our community in an effort to keep the momentum that will create a culture that no longer tolerates sexual assault," the City wrote in a press release about the award.
The official presentation of the award will be at the first City Council meeting in April, with a more informal ceremony for only SAVA staff during March, according to Courtney Carrick, the director of operations for SAVA.
"We just feel really grateful and honored that (the City) would want to present us with this amazing award," Carrick said.
The Marcile N. Wood Award started in 1992 in memory of Marcile Norby Wood, a local volunteer who helped establish the Women's Resource Center, United Day Care Center and Volunteer Clearing House, according to the press release. The award honors those who have made significant contributions to improving the status of women in the community.
SAVA provides direct victim services, including a 24-hour Rape Crisis Hotline, legal and medical victim advocacy, clinical therapy and private support groups for anyone affected by sexual violence.
Currently, the independent nonprofit agency is the only rape crisis center in Larimer and Weld Counties to focus exclusively on serving the needs of sexual assault survivors, according to the press release.
In 2016, SAVA served 778 survivors through their emergency hotline and therapy services. In 2017, the number rose to 946, a nearly 22 percent increase, according to Carrick.
SAVA's prevention education programs, which address the root causes of sexual violence, reached over 1,000 community members and 5,000 students in 2017. Those programs target cultural beliefs about power and traditional gender roles, while promoting healthy relationships, according to SAVA's website.
Carrick called 2017 one of the busiest years SAVA has ever had and said the agency has even more outreach plans for 2018, including events for Sexual Assault Awareness Month in April.
"The numbers just speak for themselves," Carrick said. "SAVA is here, and we're in the community, and people are reaching out for the support and services that they need, and I couldn't be more thankful to have continued support in the community."
Collegian reporter Samantha Ye can be reached at news@collegian.com or on Twitter @samxye4.