166 Vehicle windows broken in Fort Collins since April; suspect-at-large
Since April, there have been 166 reports to Fort Collins Police of vehicles damaged by small projectiles. The current estimated cost of these damages is between $45,000 and $75,000, according to Fort Collins Police. The suspect(s) still remain at large.
"(This has) certainly (caused) a significant impact on the quality of life in our community, and a lot of frustration from the victims who have to suffer a financial loss and an inconvenience to get their vehicle repaired," Police Sgt. Matt Johnson said.
Officers believe BBs or pellets were most likely used to break the windows and mirrors of the vehicles. The vehicles were unoccupied when the damage occurred, and happened in the nighttime and early morning.  Seven incidents were reported in the past 7 days. 
These incidents have been reported citywide with no pattern. Below is a map of all of the reports and the locations.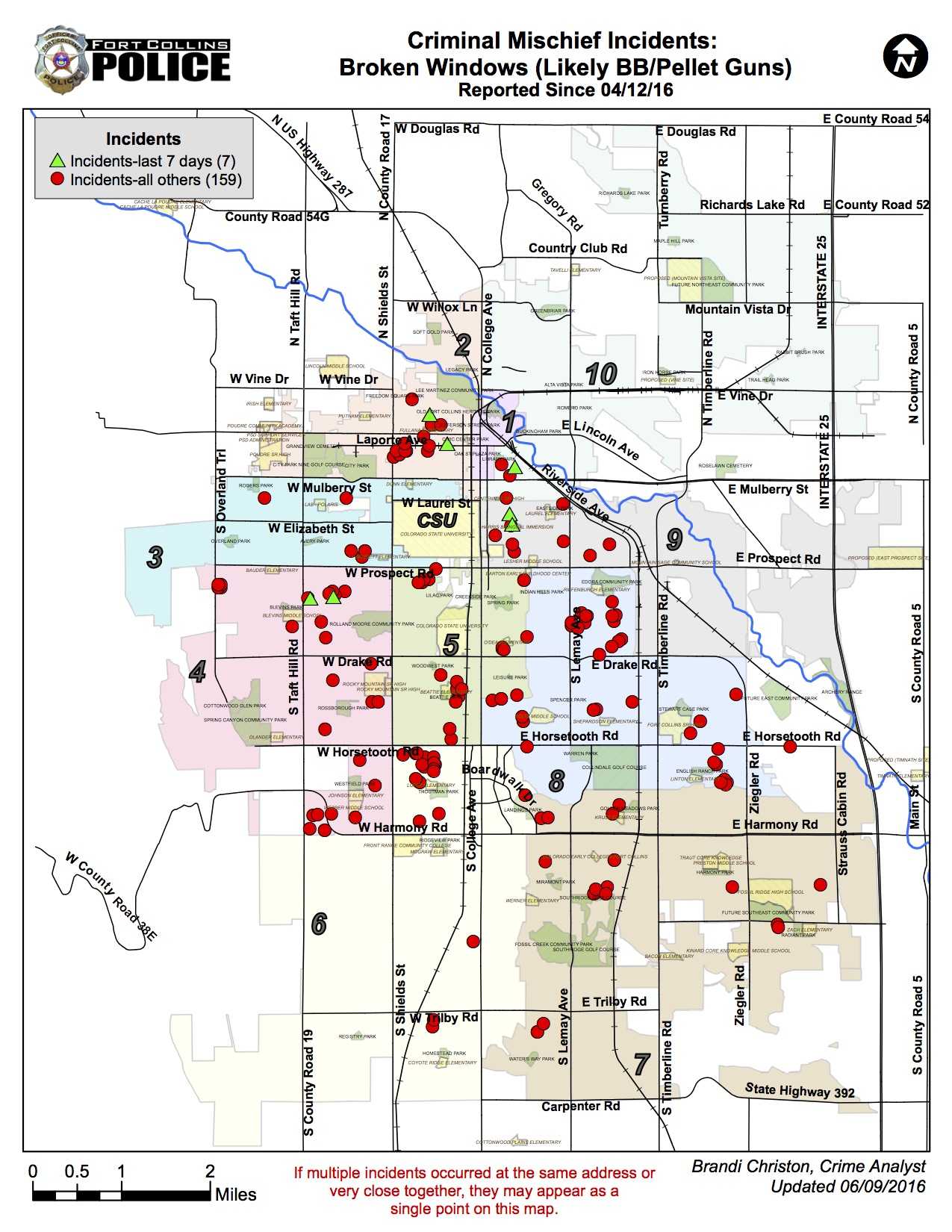 Police encourage anyone with unreported details about these incidents, security footage in these locations, or potential suspect information to contact Sergeant Paul Wood at 970-224-6132. Those who wish to remain anonymous may contact Crime Stoppers at 970-221-6868 or www.stopcriminals.org. A cash reward is available for any information leading to an arrest.
Collegian News Editor Seth Bodine can be reached at sbodine@collegian.com or on Twitter @sbodine120.