'These Seven Sicknesses' reflects on society within a pandemic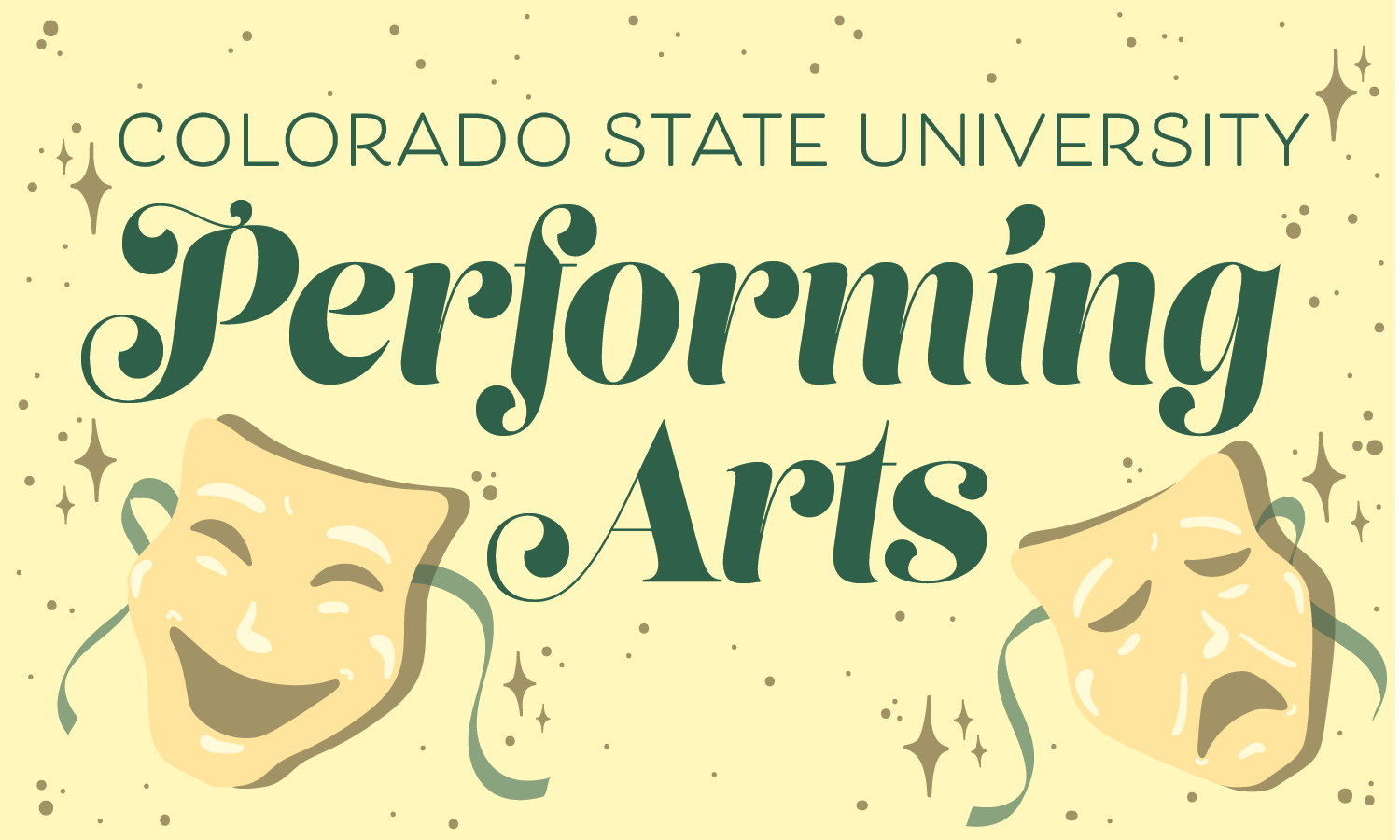 A burst of mist fills the room, the lights shift and a bizarre chanting song begins, welcoming the audience to "These Seven Sicknesses."
Written by Sean Graney and directed by Saffron Henke, the series of plays was interpreted by Colorado State University students to reflect a pandemic-affected world.
From Oedipus to Elektra to Antigone, viewers followed three plays from stage to stage. They experienced the plays in new environments. Though these plays originally deal with illness and suffering, the acting and use of masks both for current health reasons and for theatrical effect altered the meaning to hit almost too close to home. 
"When Oedipus said his people were getting sick, I realized that was us as the audience, and it was really eye-opening to look around at the audience with everyone's mask on and understand that he was referring to us," CSU student Floren Kahan said. 
Played by Will Hazel, Oedipus' soul-shattering presence was not only unnerving but also inspired. Hazel brought to life a man who questioned not only his past and impact on the world but his very identity. 
I think it's really incredible just to see the artistry; I've only ever really seen plays in high school, and to see the difference in the level of performance is really incredible."- Lily Lubow, audience member
Though the story of Oedipus seemed disturbing to most audience members, it is hard not to sympathize with a deep desire to cure one's community of an illness, especially in light of COVID-19. Hazel was not the only actor to bring a character into a spine-chilling light.
Taylor Baptiste played the Blind Seer, who tied the shows together, making the audience question what is meant to be. Baptiste's stage presence was overwhelming and added to the underlying themes of power struggle and illness. 
To accompany the eerie storyline, an incredible creative team illuminated the actors in a sci-fi-like aesthetic that created an effect acting alone simply could not accomplish. 
"I think it's really incredible just to see the artistry; I've only ever really seen plays in high school, and to see the difference in the level of performance is really incredible," said audience member and student Lily Lubow. 
The nature of these plays lends them to tragedy, but an injection of modern slang really brought the audience to understand them in a new light. Something about having classic characters like Creon, played by Scotty Powell, making jokes brings a level of comedy to classically depressing plays. 
This is not to say the depth of Greek tragedy was lost. Grey Williamson's take on grieving daughter and sister Elektra brings to light the deep vengeance and family turmoil many of us have experienced in the past year and a half. 
Though the murder of a family member may not be a common experience, the tearing apart of a family due to a difference in values has become all too common with controversies around vaccination and COVID-19 research. 
The ways in which these plays were tied to COVID-19, power struggles and family destruction were impressive, especially considering that Sophocles could never have imagined the relevance of his work in the modern era. 
Moments such as Haemon and Antigone's separation (played by Rodrigo Perez and Kelby Jakober, respectively) felt fleeting and out of place. It was hard to believe the two were in love; however, Antigone's pain was communicated clearly. 
The acting and general production value of "These Seven Sicknesses" should leave its cast and crew unbelievably proud. Their message certainly left audience members contemplating power and illness in the world in which we now live.
Ivy Secrest can be reached at entertainment@collegian.com or on Twitter @IvySecrest.