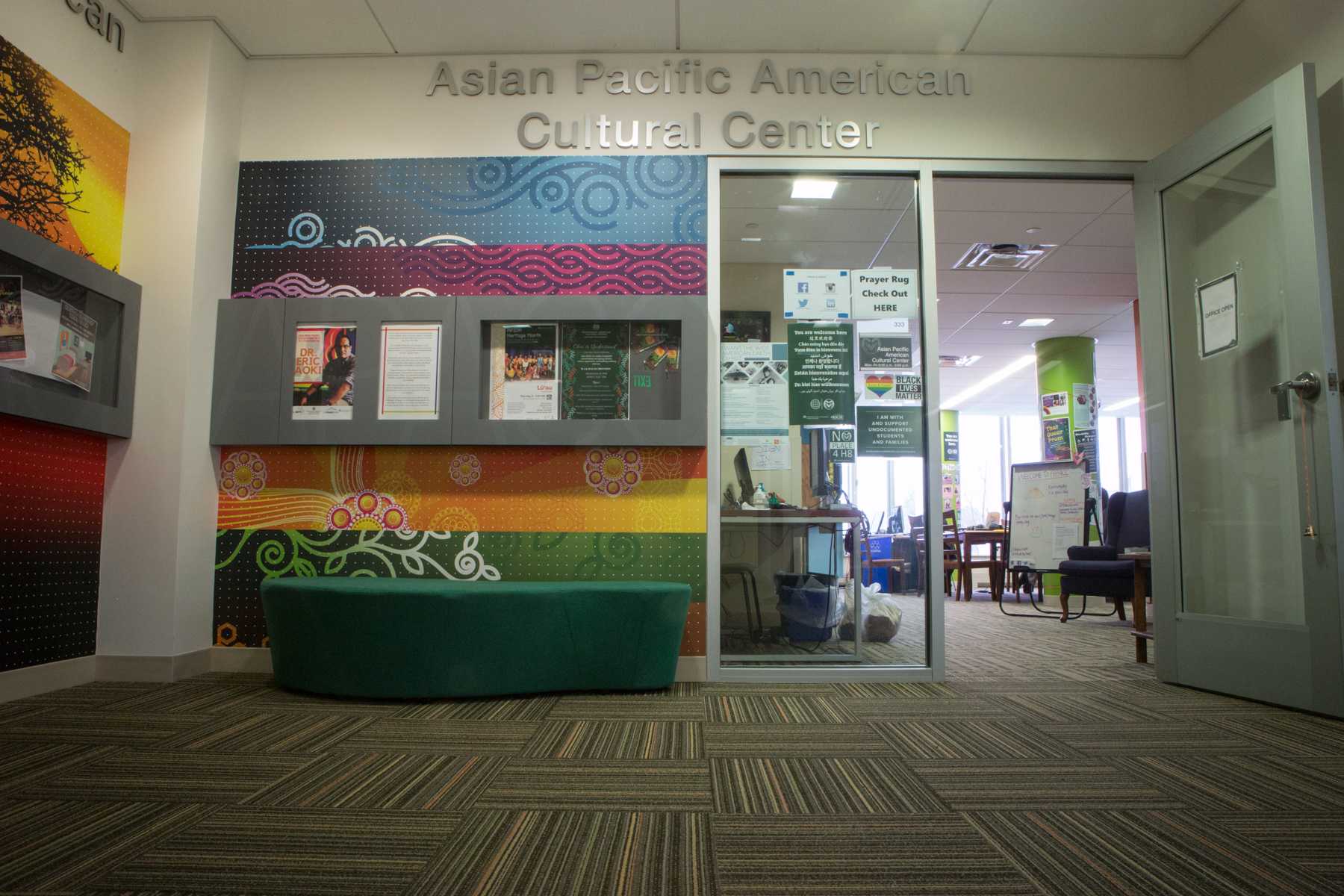 Tucked inside the Lory Student Center, the Asian Pacific American Cultural Center gives students a place to discuss racism in a way no administrative reporting system can.
Despite how Colorado State University works to offer more information on hate-based incident reporting, these options don't typically provide for survivors to connect with their community about issues of racism. As an addition to reporting, APACC runs a program called Story Circle. At the weekly Story Circle, students share their experiences of racism and discrimination with other students of similar experiences and are validated in the space.
While students can discuss specific incidents or events, they can also go over issues they experience in a broader sense. This means homesickness for students who grew up in predominantly Asian and Pacific Islander communities can also be a point of discussion and getting used to a lack of celebrations for certain holidays is another conversation point.
Story Circle also asks students not to disclose the information shared in the space with others unless they have permission, allowing some students to feel safer communicating what they're going through. 
With the help of Story Circle, students can feel more empowered to emotionally recover from these incidents and work with friends to find their place at CSU. Even though CSU's tools for reporting are important, some students need more than just University recognition that it happened. 
"Through campus, you could just submit a bias incident report, and it just goes on the report … and there's no support to it," Dinard Jesse Gonzales, a former staff member and student attendee of Story Circle, said. Gonzales said he enjoyed the emotional support it offered but hasn't attended recently due to schedule conflicts.
Gonzales joined APACC as a transfer student. He said finding APACC and Story Circle made him feel welcome and valued at CSU. Story Circle showed him how many Asian and Pacific Islander students were going through something similar and made him realize he wasn't alone in struggling to navigate college life. 
By moving beyond the logistical end of simply reporting, Story Circle allows students who are scared to report or those who weren't happy with the results of reporting to speak about the incident and take ownership over how the incident impacted them on an individual level. By hearing other students talk about their own struggles with racism at CSU, Asian and Pacific Islander students can find themselves in a community that can uniquely relate to them and build trust within that space. 
In addition to the emotional validation offered by APACC's Story Circle, it gives a much-needed forum showing how experiencing racism can look different based on the racial or ethnic group experiencing it. 
"I don't think — in the mainstream conversation about racism — Asian Americans come up that often," said Carl Murray Olsen, the assistant director of APACC.
Along with a place for Asian students to address anti-Asian hate on campus, they are also given a space to discuss microaggressions and other less obvious forms of racism that might otherwise be brushed off by non-Asian peers or mentors. 
In Fort Collins, anti-Asian racism was further perpetuated by a racist fake restaurant listing in July 2020 that included a slur in the name. The listing was taken down after being reported, but it highlighted how anti-Asian sentiments continue to exist in Fort Collins. Due to issues like these, Story Circle is especially important and allows for conversations to begin healing the community. 
Fort Collins and Colorado weren't alone in a surge of anti-Asian racism. Stop AAPI Hate, an organization that focuses on issues of anti-Asian racism, reported over 9,000 anti-Asian hate incidents in the United States in a little over a year. Chinese people reported the most hate incidents compared to other groups, and Asian women are also more likely to be targets. Incidents include verbal harassment, physical assault, civil rights violations and online harassment. 
As a result, many Asians and Pacific Islanders around the United States have continued focusing on efforts to end widespread Asian hate on a larger scale while also working to tell stories of the experiences of minority communities in the U.S. 
For information on how to be part of APACC or Story Circle, reach out to Murray Olsen by emailing carl.murray_olsen@colostate.edu. To learn more about programming available at APACC, visit their website at apacc.colostate.edu.
Kota Babcock can be reached at entertainment@collegian.com or on Twitter @KotaBabcock.