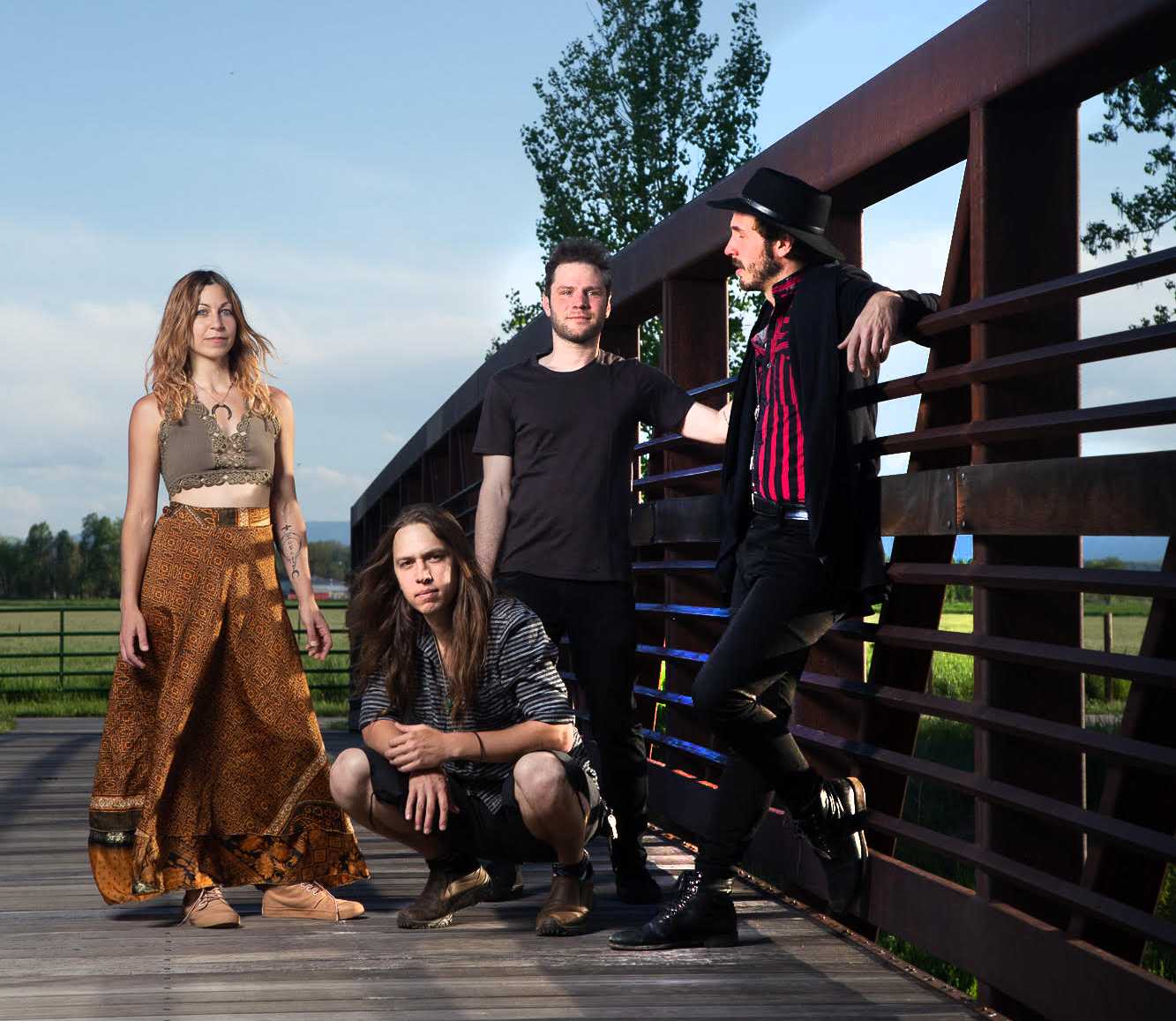 After a canceled tour and amid a pandemic, local band Banshee Tree found the time and ability to connect their songs to their listeners outside of live shows. 
Jason Bertone, bassist of Banshee Tree, said the band's music was originally written for live audiences rather than recording. As a result, COVID-19 closures forced them to trim down riffs and reshape their music for an audience that would likely be listening to it in the car or on their phones. 
When we were building the album, we took things we'd been playing for years … and formed (new songs) based on old songs and arrangements, rearranged for a tighter, more compact delivery." -Thom LaFond, guitarist and lead vocalist of Banshee Tree
"If you'll go to see our band, particularly if you were to see us on tour, we do two sets, and we do two long, good-sized sets," Bertone said. "We'll have some of that time broken out to do improvised music, longer sections and segues. We try to keep a variety of music (in each show)."
While these performances provided a fun live show, Michelle Pietrafitta, drummer and backing vocalist, and Bertone found that it wouldn't work as a track since it didn't create the same energy live. 
"A lot of our music had developed specifically for creating really exciting live performances, so then when we did this album, we did a lot of cutting away," Pietrafitta said. "We stripped away a lot of that excess and found the core of the songs." 
With new time available to them following their tour's cancellation, Banshee Tree found themselves able to change the songs as needed. The end result is a cohesive but diverse musical experience and one that doesn't require but is enhanced by a concert venue.
"We agreed to change the feels and forms of the songs as we tested them live, … but what about if it was on a recording?" LaFond said. "We'd have to trim that by like, 70%. When we were building the album, we took things we'd been playing for years … and formed (new songs) based on old songs and arrangements, rearranged for a tighter, more compact delivery."
Due to their diverse genre representation, the musicians struggled to choose a genre they believed fully encompassed Banshee Tree when discussing the album. While they chose indie folk-pop as their main genre, they gave a disclaimer that many of their songs strayed from the norm. 
The new album features songs that would find their place in a western saloon, gentle folk songs and almost haunting melodies. Each song is unique and offers its own beauty rather than being tied down to a genre convention. This interesting mix of genres comes from each of them having different inspirations.
With their influences ranging from jazz music masters and progressive rock legends, Banshee Tree's music avoids being held down by a genre. Bertone had an interest in punk music as a teenager but met guitarist and lead vocalist Thom Lafond through a shared interest in jazz, saying that LaFond drew up his own arrangements of songs he enjoyed. In his role in Banshee Tree, LaFond said he works as a leader in creating arrangements. 
Most of the musicians had similar starts to their interest in music. Pietrafitta said that she used to sing outside and "torture" her neighbors with her singing, while Bertone and LaFond began playing either for neighbors to hear or for mentors to be impressed. As each of them found music lessons and other training, they discovered new genres and scenes. While each of them found themselves interested in a variety of different genres, jazz and indie connected them all to each other for Banshee Tree. 
Banshee Tree's self-titled album comes out Aug. 20, with the band celebrating the release with their Aug. 21 show at the Aggie Theatre in Fort Collins. For tickets to the show with Violet Pilot, click here.
Kota Babcock can be reached at entertainment@collegian.com or on Twitter @KotaBabcock.