Local band Chess at Breakfast closes career with show at Aggie Theatre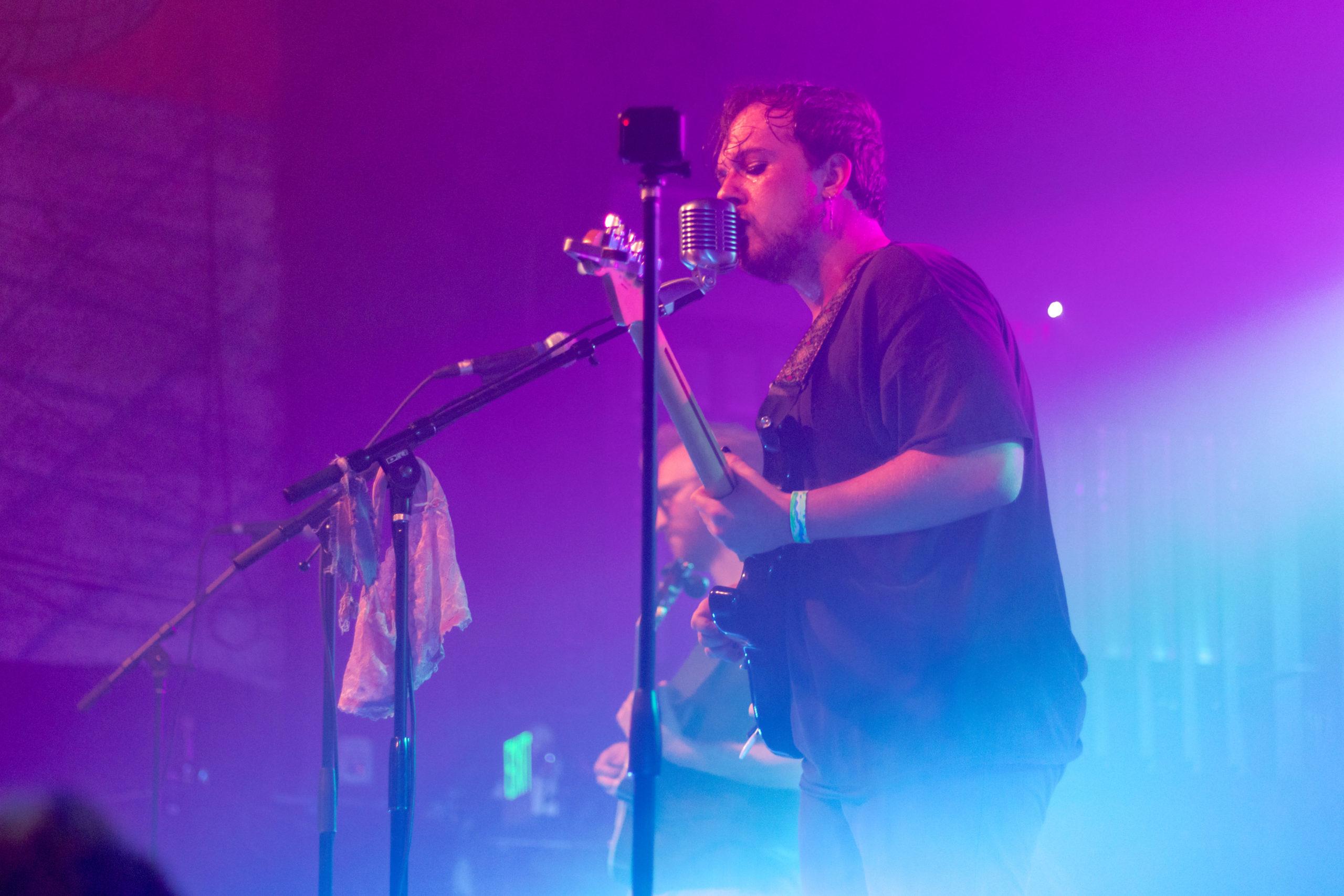 On Friday, July 2, local bands Chess at Breakfast and People in General played The Aggie Theatre in a performance that showcased the immense growth of both bands throughout their careers.
For headliners Chess at Breakfast, the show was a grand finale to the group's career as a beloved local band. With two separate sets — one featuring a compilation of old songs and the other a performance of their most recent and final album, "Monsters Are People" — the show served as a belated album release and a goodbye to fans and supporters.
Among the supporters were opening band People in General, whose members have played alongside Chess at Breakfast several times throughout the span of Chess at Breakfast's roughly five-year career. 
People in General opened the show with a theatrical performance of their unreleased song  "Regal Toucan," sung by lead vocalist and guitarist Abe Dashnaw and supported by a bare-bones riff from bassist Ben Eberle. As the song progressed, more band members entered the stage and began playing, slowly incorporating elements of the band's typical bright, jazzy sound.
As the addition of drums, keys and trombone filled the room, the energy continued to rise with Dashnaw's energetic jumps around the stage as they led the band from a funky pop tune to a more chaotic version of the People in General sound, which featured heavy punk undertones. 
This punk rock energy remained constant in their performance, adding a new dimension to the clean but eccentric pop sound fans have come to expect. 
"We're less afraid of (not) being consumable by a large audience and more focused on what's the most fun to play on stage," Dashnaw said. 
The band's decision to incorporate styles like hardcore punk, ska and alternative rock was less about reinventing themselves and subverting expectations than it was about allowing themselves to give into the styles' influence. 
"We've gotten less hesitant to go a more punk route," Dashnaw said. "I played in a punk band before People in General, and I really wanted to differentiate the two. … Since Ben (Eberle) joined the band, we've realized it sounds way better when we have a bit more bite to the music." 
ForEberle, whose musical background started with ska and punk songs, People in General's progression toward a harder sound was a natural fit with his melodic and upbeat playing. 
Although the fusion of jazz and math rock remains most prevalent in the band's music, the show made it clear that the band is continuing to grow and evolve past the boundaries of their math-y jazz pop or jazzy math pop labels. 
Opposite of People In General's performance as an indication of where the band is headed, Chess at Breakfast's double set was more of a reflection on how the band's music has grown over time and led to the production of their final album, "Monsters Are People."
"With time and exposure … we've added tools to our toolbox," said Mike Davis, the band's drummer. "With this last album, I think we were working with all the tools we have."
Throughout their career, the band has done the majority of their work independently, from production to graphic design. 
"We're definitely a D.I.Y. band in all aspects," Davis said. 
A common goal throughout Chess at Breakfast's career has been to explore new ideas through their music and not be defined by a singular sound or style, taking inspiration from across genres and fusing them together. 
"We always want to do new things and change things up; that's been a really big ethos for us," said Caleb McFadden, vocalist and guitarist for the group. 
The band takes influence from across the musical spectrum, primarily from genres like prog rock, metal, garage punk and "anything heavy."
"Sonically, we're really into punch — big punch, big low end, walls of sound contrasted with soft moments and really playing with tension and release," Davis said.
This performance was evidence of the band's use of contrast in their music, exploring strange guitar melodies backed with low, distorted bass. 
Chess at Breakfast uses this theme of contrast lyrically in "Monsters Are People" as well, using the album's set of recurring characters to explore the positive and negative aspects of human behavior and relationships. 
"We really wanted to highlight the light and dark side of the human mind," McFadden said. 
McFadden, who is a primary lyricist for the group, reflected on how his songwriting process has changed over the course of Chess at Breakfast's career, as he began letting symbolism and significance of lyrics emerge after they were written. 
"I've found a lot more solace in thinking of weird abstract lyrics and then putting them together and trying to develop meaning after the fact," McFadden said.  
McFadden's strange and sometimes surreal lyrics are a major element of the legacy Chess at Breakfast has left behind in the Fort Collins music scene alongside their unique signature sound. 
"I've always felt that creating things is a way to immortalize yourself," said Justin Daggett, bassist for Chess at Breakfast. "I've never created anything that's gone to so many people before, and that's been really cool to see."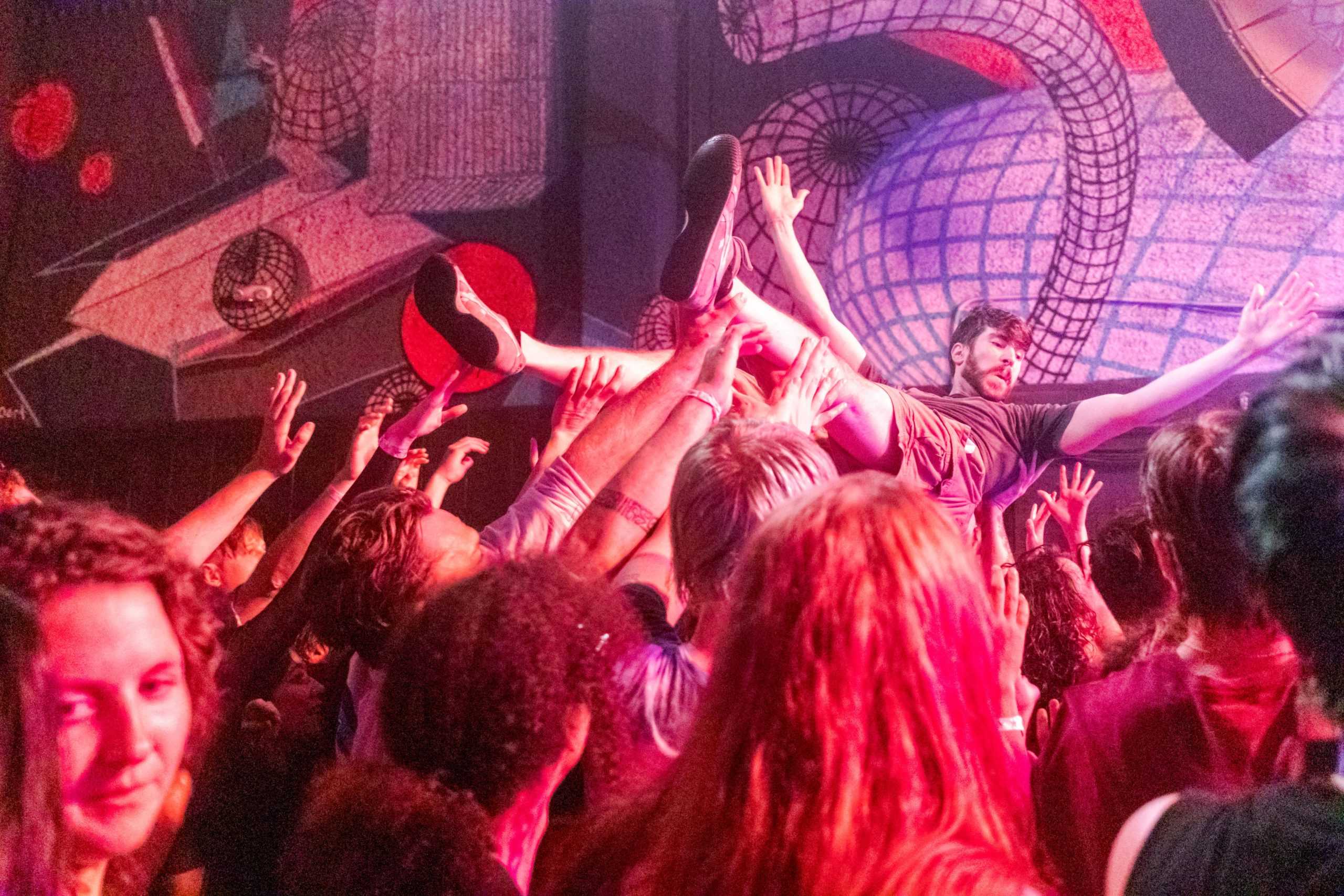 Max Hogan can be reached at entertainment@collegian.com or on Twitter @macnogan.
Editors note: Caleb McFadden was originally referred to as a primary songwriter, a correction has been made to refer to him as a primary lyricist. Ethan Christi was also mistakenly spelled Christe in a photo caption and has since been corrected.