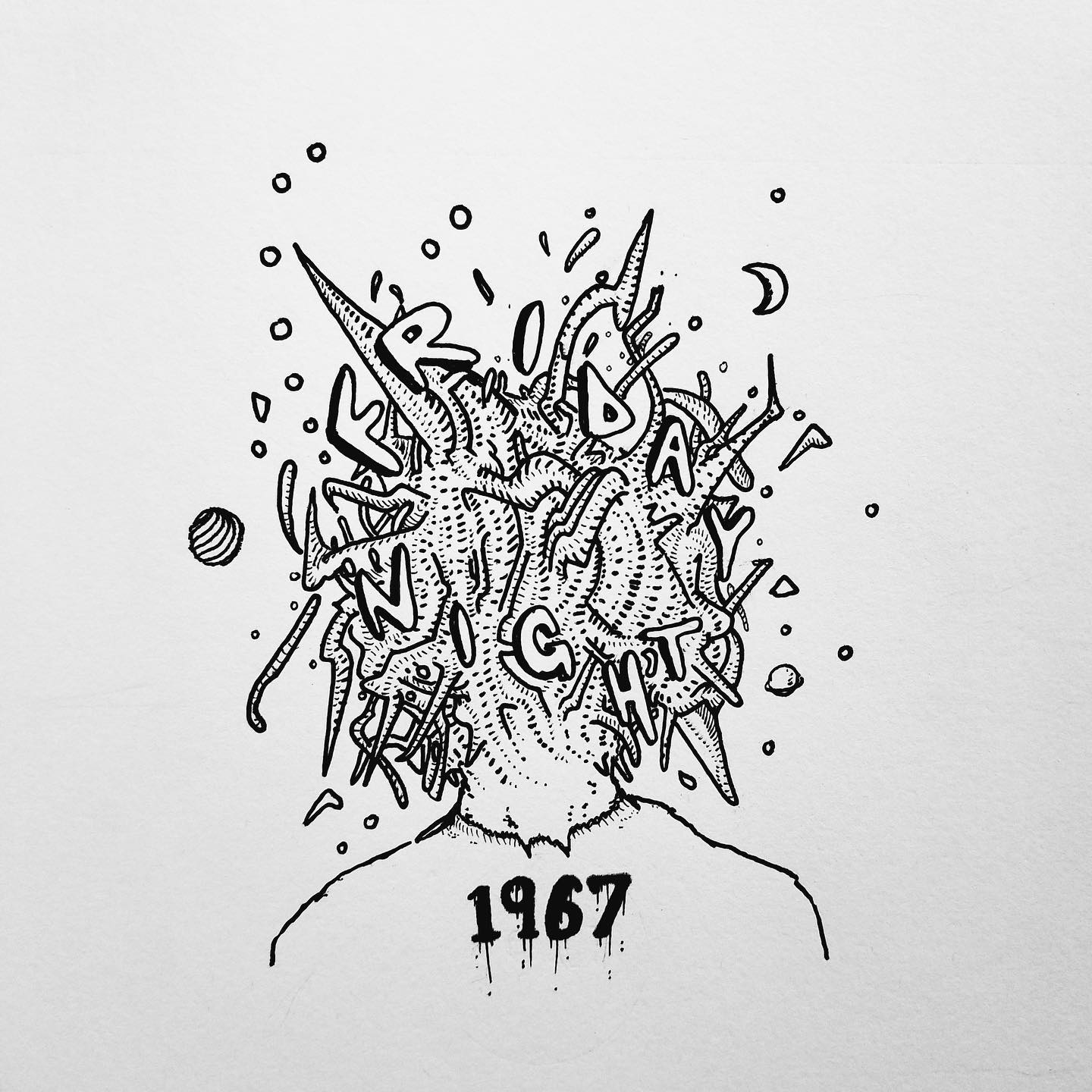 With a blend of rock and metal, 1967 returns to the Portland, Oregon, music scene with a new EP. The group says they are excited to return to live shows, which were inaccessible at the height of the COVID-19 pandemic.
Forming in 2011 in Arizona, the band ventured to Sante Fe, New Mexico, before landing in the Oregon music scene. Singer Jaime Reynolds says their name serves as an homage to his late brother, who was killed in 1967, while their sound can be traced back to the early years of Reynolds' life. Reynolds comes from a musical family, with his father and grandmother both being influential teachers. 
The band played in dozens of venues and enjoyed audiences in the southwestern United States as well as the Pacific Northwest before the pandemic. Some shows included concerts at Herman's Hideaway in Denver, the Marquee Theatre in Tempe, Arizona; the Hawthorne Hideaway in Portland; and the Hard Rock Cafe locations in both Los Angeles and Phoenix.
In Colorado, the group recently received notoriety from the University of Colorado Boulder's AM station Radio 1190.
According to Reynolds, there were all sorts of instruments for him to pick up and fool around with as a child. Reynolds grew up near Seattle, which also played a major role in his musical upbringing with bands like Alice in Chains, Soundgarden and Pearl Jam finding their success in the city.
1967 isn't exclusively defined by just their grunge early heroes though. Their latest EP, "Living on Life's Terms," features a wide variety of genres such as punk rock, heavy metal and alternative in each song.
There's something about playing live music, performing and being able to hear the music you created, helping people have an enjoyable evening." –Jaime Reynolds, lead singer for 1967
They started out playing cover songs and began writing their own music occasionally. Slowly, their original work grew closer to the radio-friendly rock and metal mixture that it is today.
While in Sante Fe, they recorded with acclaimed producer John Kurzweg to create their latest five-song EP. Kurzweg is known for his work with Creed, Puddle of Mudd, Godsmack and other musicians. The band's move to Portland in October 2019 was to be closer to friends and family.
Reynolds said the pandemic hindered the band's ability to do what they love: live shows.
"They're always a source of fun for everyone," Reynolds said. "There's something about playing live music, performing and being able to hear the music you created, helping people have an enjoyable evening."
Similar to many musicians in the past year, there were no meetings or rehearsals for 1967. The group has some anxiety about being on stage after such a long break, but as with dealing with other pressures, they plan to deal with it by communicating and being patient. 
While in-person aspects weren't an option, the band didn't see a pause in their creative process. Reynolds usually develops the vision for each song, does the writing and works with each of the other members to form what their part should sound like, he said.
Now that everyone in the group is vaccinated, 1967 plans for a full band practice in the next few weeks. When asked what could be changed about the music industry, Reynolds wished for bigger headlining artists to be more accessible and open with lesser-known bands. 
Marie Tanksley can be reached at entertainment@collegian.com or on Twitter @CSUCollegian.