Local LGBTQ+ musicians to add to your Pride playlists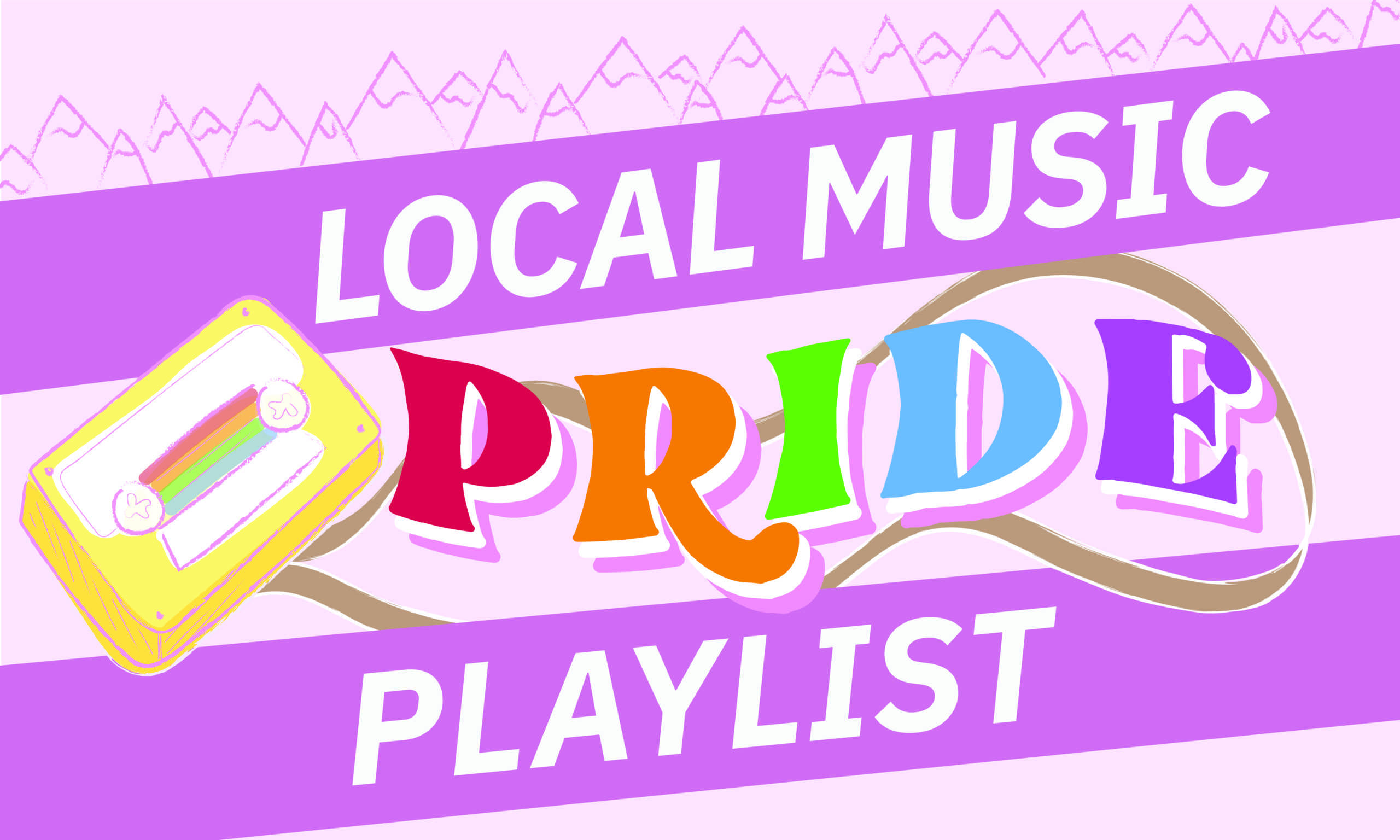 As Pride Month comes to an end, it is time to keep the light shining on the incredible musicians that work so hard to create an inclusive and accepting local music scene. Colorado is full of local artists and bands that are part of the LGBTQ+ community. Here are just a small handful of the many musicians that are helping create and grow a safe community while deconstructing heteronormativity through their music. 
Hotel Wifi is the Fort Collins-based project of Jackson "Jae" Smith. Smith has been a part of the Fort Collins music scene since they were in high school and has played in multiple bands over the years. Currently they play both as Hotel Wifi and in local band Handsome Anthony.
Released in 2018, their song "The Moon Is a Lesbian" has become a Fort Collins favorite. In an interview with KCSU, Smith talked about how the song title is inspired by hearing the phrase "The Moon Is a Lesbian" frequently in queer spaces. 
With beautiful vocals and a gentle guitar, Hotel Wifi's "The Quing Is Dead" is a heartbreaking, screaming-along-with every-word queer anthem. In the same interview with KCSU, Smith talked about how the song is a "queer death fantasy," drawing inspiration from the many transgender people who get misgendered at their own funerals. 
"The Quing Is Dead" is a song that addresses the struggles, pain and endless fight that queer people face in this world. It is a reminder that Pride is more than just a celebration. 
Born and raised in Denver, N3ptune is an up-and-coming artist with creativity overflowing from every bone in his body. In addition to being a talented singer and songwriter, N3ptune is an actor, producer and dancer, and he wins best-dressed for this playlist due to his unbeatable sense of style seen on the cover of his recent release "WHITE PONY."
Plasma Canvas's song "#Genderparty" is the perfect punk song to blast while you scream about the limitations and exclusions of the gender binary."
Released June 11, "WHITE PONY" is an absolute necessity for your Pride playlist. This goose bump-producing tune supports N3ptune's powerful vocals with dramatic percussion and humming vocalization to complete the sound. 
It was no surprise to read that N3ptune was first introduced to music through his grandmother's church. The gospel influence on his music shines through all his songs, specifically with the soundscape N3ptune creates in his music, making it feel like you are listening to it while sitting in a large, echoing church. 
Released in 2020, his song "Pharaoh" is a more intense rap piece that addresses racism while diving into N3ptune's journey of self-discovery. "Pharaoh" is a great example of N3ptune's musical range. While being significantly different from "WHITE PONY," it still sounds like the same artist with the genius use of percussion and backing vocals.  
Introducing themselves as "the loudest and gayest band" in Fort Collins, it would be a crime to not include Plasma Canvas on this playlist. Both singer and guitarist Adrienne Rae Ash and drummer Jude McCarron have dedicated significant time and energy into creating an inclusive and accepting music scene and environment. 
Released on their 2018 EP "No Faces," Plasma Canvas's song "#Genderparty" is the perfect punk song to blast while you scream about the limitations and exclusions of the gender binary. While Pride is in part a celebration, it is also a continuous fight for equality. The lyrics "I'm never going to be what you want me to be/ I'd rather spit in your face than die to agree," sung by Ash in a rightfully angry tone, is the perfect reminder of the meaning of this month.  
Additionally, their song "Saturn" off their most recent EP "KILLERMAJESTIC" is a lyrically genius self-love song about finding independence. The phrase that hit me the hardest was the line "I'm not afraid of all my indiscretions 'cause I'm living in a state of progress, not perfection."
Based in Fort Collins, Modrn is an indie pop duo comprised of singer and guitarist Charlie Montoya and drummer Sofia Ailicez. Despite being a duo, these musicians are able to create a sound fuller than a full band with their use of live tracking and multi-instrumental talents. 
Released in 2020, their self-produced "Bloom EP" is a great album to add to your Pride playlist. The passion that can be heard in Montoya's voice throughout the album is unmatched. Additionally, Ailicez's drum lines are truly unique and add an exciting layer to the pop music.
Their song "complicated" is a personal favorite due to the danceability of the percussion and incredible vocals of Montoya. The concept of a complicated relationship is a universally relatable struggle, and this song perfectly captures this conflict while still being upbeat. 
Kitty Crimes is a music producer and performer based in the Denver area that released an entire album titled "HILUX" just in time for Pride. Not only does Kitty Crimes experiment with a variety of sounds but normalizes homosexuality and queerness lyrically and in performances. 
Their song "super star d*ke" is about becoming the person you always wanted to be and being proud of it. The chorus repeats the phrase: "Look right where you are, and look at who you're here with/ You can do anything/ You can do anything."
While this new album is incredible, nothing compares to my all time favorite Kitty Crimes song, "I Need a Freak Who Knows How to Do My Taxes." The production of this song makes you feel like you have just walked into the coolest club in town, with perfectly timed sound effects, vocal distortions and the brilliant panning of sound. 
It may seem like the smallest thing, but Kitty Crimes describing wlw relationships in songs is a huge deal for the LGBTQ+ community due to the lack of representation of these relationships in music. Even the simple "she gets my taxes done" can mean so much to someone who is still getting the courage to come out.
Maddy Erskine can be reached at entertainment@collegian.com or on Twitter @maddyerskine_.