Local group brings Memphis blues to Fort Collins with new release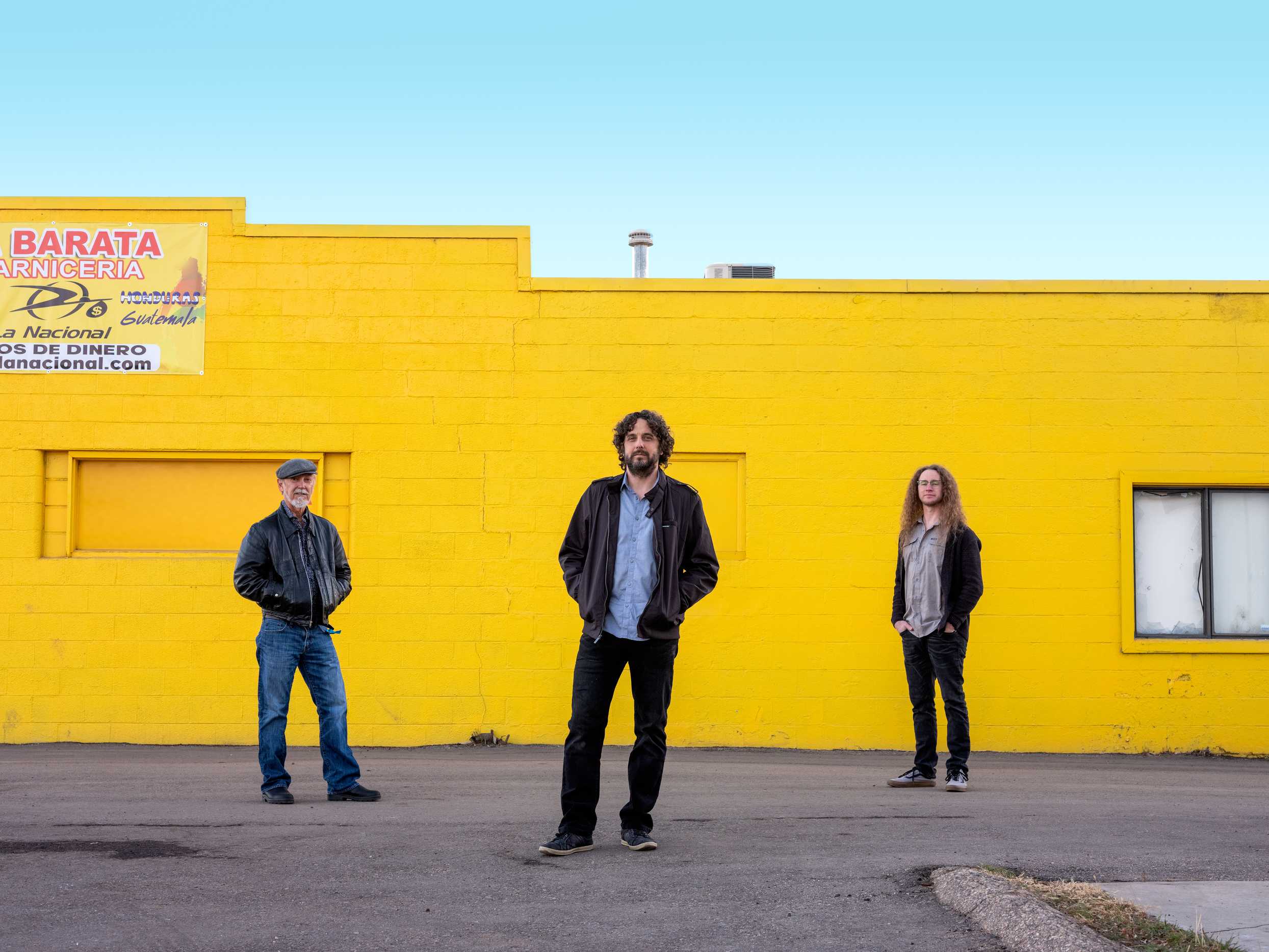 West Side Joe & The Men of Soul are a three piece blues band formed in Fort Collins with a musical style influenced by jazz, gospel, blues and early rock 'n' roll. Their first full length album, "Keep On Climbin,'" was released on May 7. The 12 track LP encompasses a variety of sounds with each song, incorporating elements that range from gospel choir style background vocals to gritty blues guitar licks.
Steven Amedee, their drummer, described their musical style as "a rootsy blend of blues, rock, soul, gospel and back porch sing-along styles."
Joe Schicke, the lead singer, composer and guitarist says that his childhood in Memphis, Tennessee, was a primary influence in the music he makes today. Exposed to the city's musical history at a young age, Schicke said that living there compelled him to uphold the city's blues legacy in his own work.
"I try to honor that music," Schicke said. "Those men and women to me are like heroes."
Schicke also credits the musical culture of Black Americans as the connection between the many genres he integrates into his music. 
"Once I discovered blues, I started listening to jazz," Schicke said. "One thing led to another and I just loved the way (that) music sounded."
Although the inspiration for the sound of the album draws heavily from popular music that was mainstream in the 1950s, 60s, and 70s, many of the lyrics are tied to 21st century issues. 
Schicke cited gospel and R&B artist Pops Staples and his family band, The Staples Singers, as a major inspiration.
"They play very soulful music," Schicke said. "It's honest and from the heart, there's not a whole lot of bells and whistles."
The simple style of The Staple Singers and combination of gospel and blues informed the fusion of genres that can be heard on "Keep On Climbin.'"
One such song is "Easier Than You Think," an upbeat funk tune that employs signature funk sounds like a prominent bass groove, synthesizer riffs and call and response vocals. In addition to the expected funk rhythm guitar, the song also features a simple blues solo.
"I was really trying to get a Pops Staples guitar sound (on it)," Shicke said. "He played with his fingers and he didn't turn his amplifier up really loud and he got this great tone."
For the track "Vacate My Heart," Schicke emulated the early rock 'n' roll artists for the instrumentals, accompanied by the vocal cadence of a late '70s proto-punk band with a touch of country twang. 
"That song I was going for a cross between Chuck Berry and a punk band," Schicke said. "I was really happy with the sound I got on the guitar there."
Although the inspiration for the sound of the album draws heavily from popular music that was mainstream in the 1950s, 60s, and 70s, many of the lyrics are tied to 21st century issues. 
"I think the lyrics are very 2020; there's songs about struggling and wondering how you're going to make it," Schicke said. 
"Come Thru," a slow jazzy song, was written by Schicke from the perspective of his mother. Written as a response to the deniers of the COVID-19 pandemic, the track asks the listener to think about at-risk community members who were endangered by the anti-mask and anti-vaccine movements. 
The pandemic also had a profound effect on the album's creation outside it's lyrical makeup, with the restrictions around mask-wearing affecting the way the band had to record each track. Bassist Taylor Tesler said that many of the vocal tracks were recorded while wearing masks, or done remotely by individual members in their own homes. 
Pandemic restrictions also hindered the band's ability to invite guest musicians to record in-studio, although a substantial number of local artists appear on the final LP. 
For Schicke, the focus on community was essential not only in the themes of some songs but in the creation of the album as a whole. 
"We can make a lot of sound for three people, but it seemed like a good opportunity … to get some of these other Fort Collins and Denver musicians recording too," Schicke said. 
"Keep On Climbin'" is truly an expansion of the typical sound of West Side Joe & The Men of Soul, with instrumentation and vocals from local artists adding layers to the group's simple blues music. 
The album is available on major streaming platforms. 
Max Hogan can be reached at entertainment@collegian.com or on Twitter @macnogan.