'Intricate Form' exhibit displays Native American art
Lyra Wiley
January 29, 2019
Sydney Jane Brooke Campbell Maybrier Pursel wants to be seen as more than just a caricature.
Through her artwork, Pursel expresses her social activism at the "Intricate Form" exhibit in the Museum of Art Fort Collins. Her work is currently being displayed until March 17.
"I want to educate people about history, identity and representation to encourage others to look at Indians as being active and contributing members of their tribal communities," Pursel said.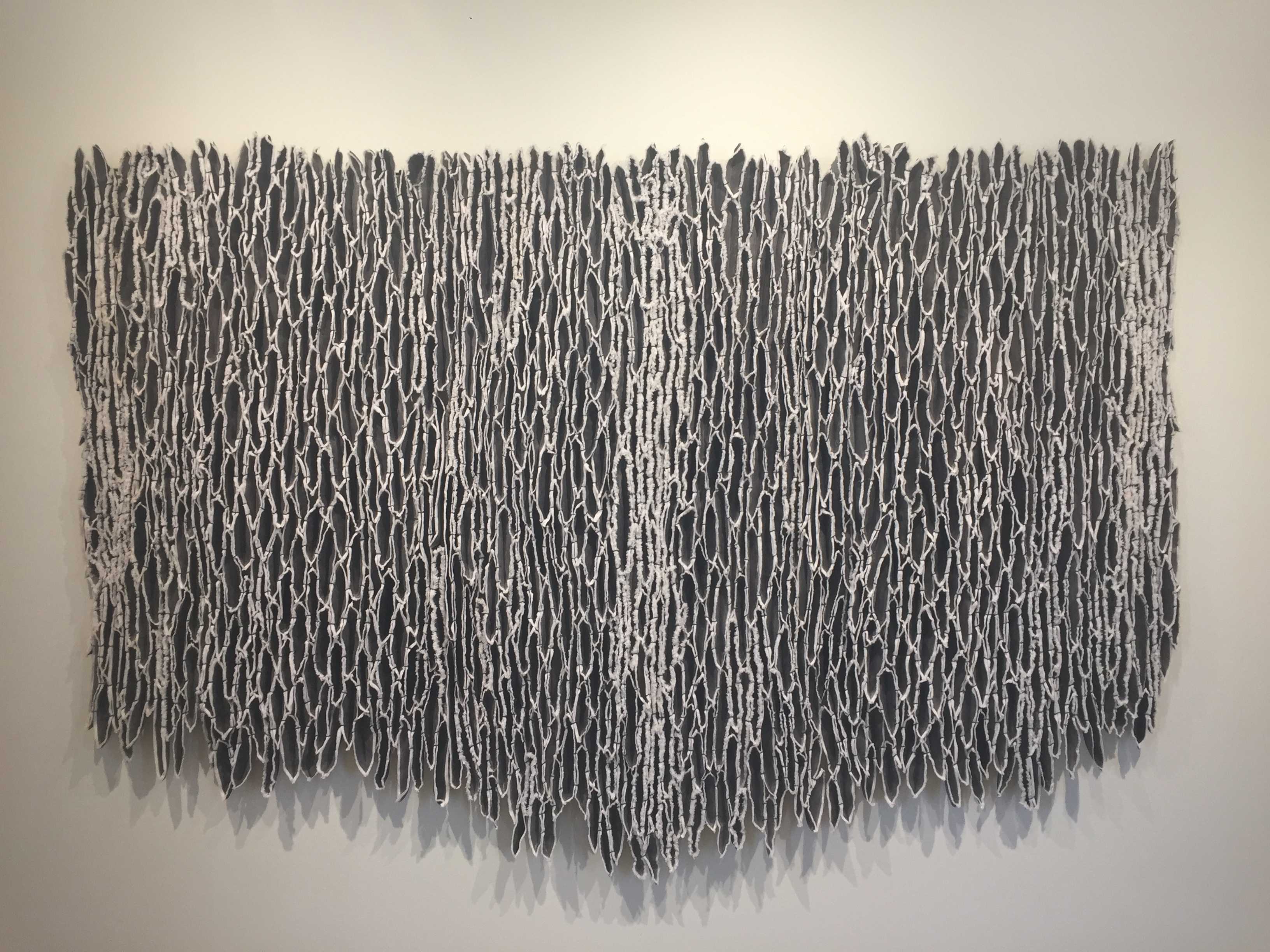 Melanie Yazzie, a sculptor, printmaker and painter, also has an exhibit called "Mind Mapping." She draws on her Navajo heritage and personal experiences to create art that represents the social, cultural and political phenomena that shape modern-day Native American life.
"Melanie Yazzie's drawings, paintings and prints are all very personal to specific experiences and memories in her life that she chooses to convey and are a process of self-healing for her," Linda Hatchadoorian, executive director at the Museum said. "She is incredibly prolific and creative, working on 40-50 pieces at once."
The "Intricate Form" exhibit also displays the artwork of Brenda Mallory, a member of the Cherokee Nation, whose work addresses the relationship between nature and human cultures.
"I find inspiration from my Cherokee heritage, from growing up in Oklahoma, from being interested in cultures and science, from looking at nature or microscopic images of nature and also simply from the materials I collect," Mallory said. The nature of materials and the things that happen as I start working with them provide impetus beyond an original idea."
She works with mixed media and organic discarded material to create abstract works of art that emphasize the connection between disruption and repair.
"Much of what I am thinking about when I make work is how systems (like nature, cultures and families) get disrupted and how they function afterward," she said. "By changing, adapting, reforming, reconnecting."  
Mallory's current abstract work, which includes materials like metal, nylon scrubber pads and hog rings, is made from reclaimed materials that she found at one of Portland's waste transfer stations in 2015.
"I like to respond to these materials, fitting them into my overall concepts and also focusing in on how our consumer-oriented society disposes of still functional materials," she said.
Mallory and Pursel are the first two recipients of the Ucross Fellowship for Native American Visual Arts.
"The award includes a one-month residency at Ucross, a stipend of $2,000 and inclusion in a forthcoming exhibition at the Ucross Foundation Art Gallery," Hatchadoorian said. "This Fellowship supports the work of contemporary Native American visual artists at all stages of their professional careers."
Pursel, a member of the Iowa Tribe of Kansas & Nebraska, combined her passions for art and activism when she learned more about her Native American heritage. She wanted to engage with audiences in a welcoming and interactive environment, so she turned to art.
"As someone who grew up knowing she was Indian but not looking it or feeling it, I was confused about my identity. I saw what Native Americans were supposed to look like in pop culture all around me, I was gifted Indian dolls for every birthday, and I loved Disney's Pocahontas. Because I was afraid I didn't look the part, I felt uncomfortable dancing with my grandmother in the powwow arena growing up." – Sydney Jane Brooke Campbell Maybrier Pursel
One of Pursel's interactive pieces, "Medicine Man," imitates a fortune teller booth where the fortune teller is a neon glowing Native American. According to her website, the piece is a response to "neo-shamanism," which implies that new age spirituality and rituals are purely American phenomena and hold no relation to Native American religious practices.
Hatchadoorian believes it is vital for other cultures to be represented so patrons can experience what Native American artists are creating and thinking about in the present day.
"These are three contemporary, living artists, and in one way or another, they are grappling with their Native culture, whether that is something they embrace or have been detached from," she said.
Lyra Wiley can be reached at entertainment@collegian.com and on Twitter @lyra_wiley.