5 albums in the making to look out for in 2019
Miles Parrish
January 28, 2019
The year 2019 is here, and plenty of new music is on its way as well. Although there will be countless releases throughout the coming months, here are five albums to keep an eye out for.
Schoolboy Q: To Be Announced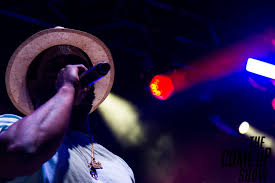 Top Dawg Entertainment's Schoolboy Q has announced his plans to release his next album in 2019. Since dropping his previous albums "Oxymoron" in 2014 and "Blank Face LP" in 2016, Q has a built a track record of quality releases. After a couple of years of silence, the rapper is ready to continue building his reputation and put out another project. While details are still yet to be known, Schoolboy Q has created a big name for himself, and in 2019, he plans to keep that name going.
Tame Impala: To Be Announced
Kevin Parker, also known as the mastermind behind Tame Impala, plans to release another album under the project in 2019. Tame Impala is best known for their album "Currents," which released in July of 2015. Since its release, Tame Impala has been at the forefront of modern psychedelic pop/rock with their smooth, spacey and atmospheric sound. While many may aim to replicate this vibe, people should look forward to hearing more of it from the source in 2019.
Skepta:  "SkLevel"
From North London, Skepta has become a staple of the United Kingdom rap scene known as "grime." Skepta has been responsible for the massive rise of grime in not only the U.K. but around the world. Skepta's 2016 album, "Konnichiwa,"  showcases his collection of high-energy, industrial instrumentals over his engaging flow and witty lyricism. Skepta has consistently pushed the limits of grime's appearance in the public eye, and whether or not he will continue to do so with "SkLevel" is yet to be known.
Kanye West: "Yandhi"
Kanye West has done anything but fly under the radar in the past year. From publicity stunts to Twitter rants, his name appeared in a lot of headlines. His ninth solo album, "Yandhi," is to possibly release this year, but the project has been prone to delays in the past when it was originally supposed to release on Black Friday of 2018. It is still unknown whether Kanye will deliver this time around, but after the release of his introspective and simplistic album "Ye" last year and the rest of his critically acclaimed discography, many people wonder what angle he will pursue next.
The Raconteurs: To Be Announced
The Raconteurs are a rock supergroup lead by Jack White, who came to fame for his work with Meg White as the White Stripes. The last Raconteurs album to come out was in 2008, titled "Consolers of the Lonely", which featured a very bluesy, folk-ish sound that easily captivated listeners. After 11 years of inactivity, it's hard to say what to expect from the group, but if their past releases are any indication, it'll be something to keep an eye out for.
Schoolboy Q, Tame Impala, Kanye West, The Raconteurs and Skepta can be listened to via streaming platforms Spotify and Apple Music. 
Miles Parrish can be reached at entertainment@collegian.com or on Twitter @Parrishm20.