Performers will relive past decades for CSU 's PRISM Drag Show
Henry Netherland
October 10, 2018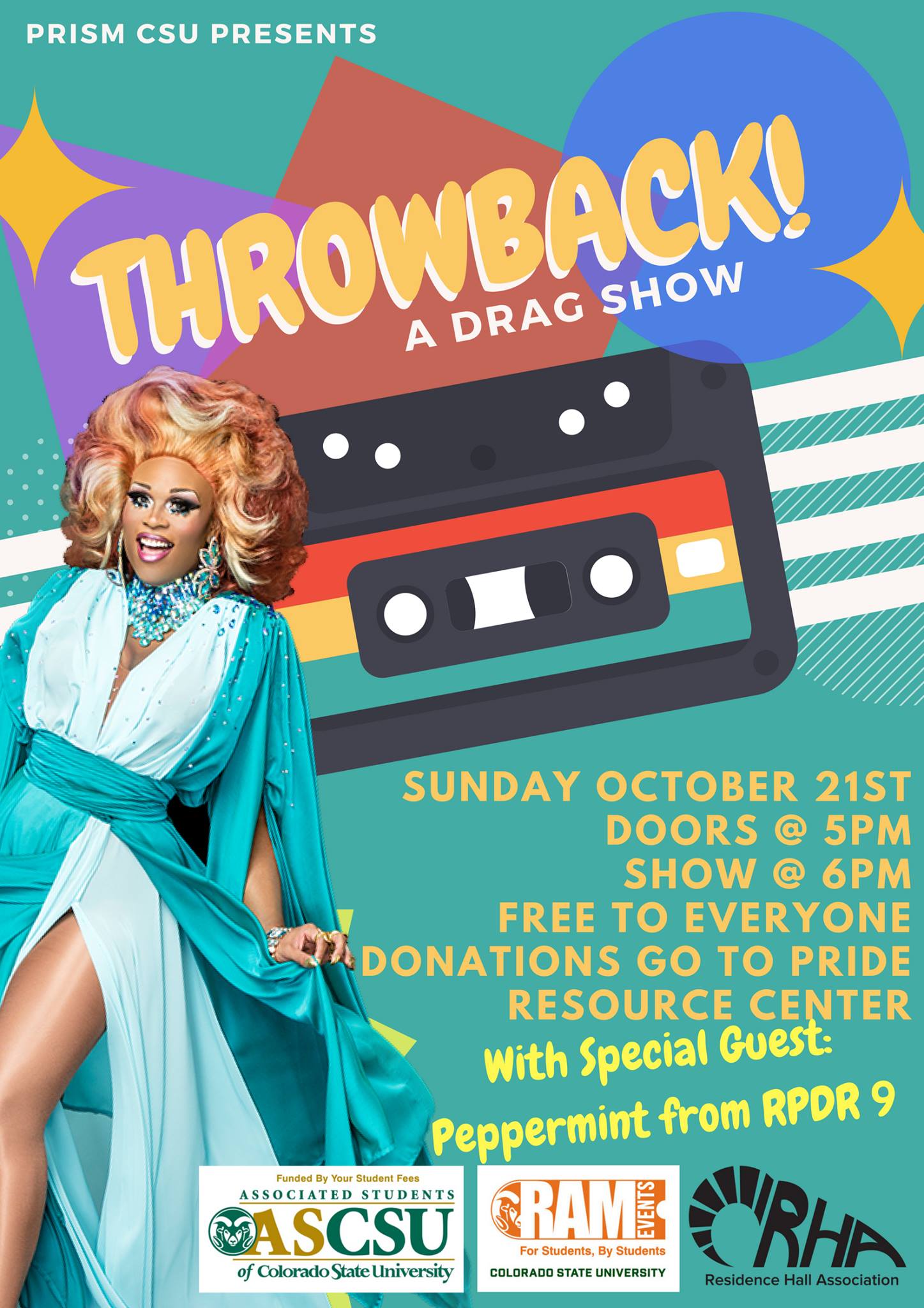 Kings and queens alike will be able to throw it back to a favorite decade for PRISM Drag Show: "Throwback!"
According to announcements on PRISM's social media pages, this semester's drag show will take place Sunday, October 21 in the Lory Student Center Grand Ballroom. The event is free for the public, although tips that support the Pride Resource Center will be encouraged. Doors open at 5 p.m. with the show running from 6 to 9 p.m.
PRISM says this year's theme, "Throwback!," is intended to imitate a trip through time.
"Come along with us as we take you back back BACK again in our wacky time machine," the event's Facebook page said. "Come live your early 2000s, 90s, 80s, and maybe 70s fantasy."

Peppermint from season nine of "RuPaul's Drag Race" is confirmed to be this semester's special guest. The show is also expected to feature performances from Jessica L'Whor, Evelyn Evermoore, Trey Suits, Khrsy'taaal, Natalia Wynters, Maverick Smith and Lola Gag.
Roan O'Brien who is acting as head director, producer and performer of the drag show says his favorite aspect of the show is the opportunity for complete self-expression.
"As a professional drag queen, it's just amazing to pull together something that allows students, faculty and outsider performers to express themselves on a whole other level in front of a whole audience that most people don't really get the opportunity to perform in front of," O'Brien said.
Much of the show has been organized over the summer by O'Brien according to co-director, Mira Pusateri. PRISM is currently working on planning the spring drag show.
RamEvents, ASCSU and RHA have assisted the Pride Resource Center in the production of the drag show. 
Collegian reporter Henry Netherland can be reached at entertainment@.com or on Twitter @NetherlandHenry.