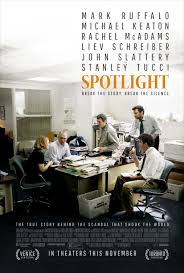 The most popular investigative journalist since Woodward and Bernstein will visit The Lyric May 10.
Walter Robinson, 2003 Pulitzer Prize-winner and Editor at Large for The Boston Globe, is the man behind the real story portrayed in the 2016 Best Picture-winning film, "Spotlight." After a screening of "Spotlight" at 7 p.m., The Lyric will host a Q&A with Robinson about his groundbreaking decisions that exposed abuse in the Catholic Church and why the free press is essential to democracy.
"Spotlight" won the Academy Award for Best Picture in 2016. 
"Spotlight" is based on The Boston Globe's team of investigative journalists by the same name. The movie shows how the spotlight team uncovered decades worth of cover-ups in Boston's religious, governmental and legal spheres, which ultimately led to a series of articles that outline the abuse with extensive evidence. 
The Q&A will be moderated by Greg Luft, professor and chair of the Journalism and Media Communication Department at of Colorado State University. The discussion will also feature Eric Larson, news director at The Coloradoan, and Neil Best, president and CEO of KUNC. 
Purchase tickets at lyriccinema.com. 
The screening will begin at 7 p.m. at The Lyric, and the Q&A will take place after. Tickets are $37 if you purchase them before the end of April; the price raises to $42 on May 1. 
Collegian Arts and Culture Director, Randi Mattox, can be reached at entertainment@collegian.com or on Twitter @randi_mattox.