FoCo Book Fest features world-famous musicians, authors
Matt Smith
October 22, 2017
Frank Zappa famously said that writing about music is like dancing about architecture, or maybe it was Theolonius monk. Or even Steve Martin.
No matter who said it, they did not do much to dissuade the speakers at the FoCo Book Fest this Saturday.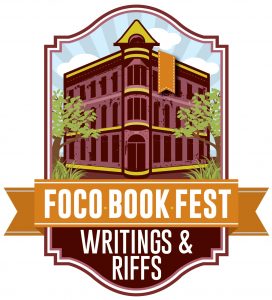 Nearly 50 speakers—including some world famous musicians—attended panels, gave book talks, led workshops and signed autographs at event centers throughout Old Town in tune with the Book Fest's theme Writings and Riffs. 
At the Downtown Artery and Block One Events, the event featured authors and world famous musicians who delved deep into their recent works before coming together to share their biggest influences. 
The first featured speaker of the day was Steve Knopper, author of "MJ: The Genius Michael Jackson," the self-proclaimed definitive biography of the king of pop.
Knopper, a prolific music journalist and contributing editor of the Rolling Stone, interviewed over 400 people involved in Jackson's career to evidence the true brilliance in the often-misunderstood star.
In the Jackson 5 days, Michael managed to stand out despite the team of Motown songwriters and arrangers doing all the heavy lifting.
Another speaker was Craig Werner, cultural historian and member of the Nominating Committee of the Rock and Roll Hall of Fame. His book "For What it's Worth: A New History of the Sixties" offers exactly what it says in the title —an unexpected look at the musical and political forces at work in the hippie generation.
 "Gospel songs are the songs of hope," Werner said quoting Mahalia Jackson. "When you sing them you are delivered of your burden. You have a feeling that there is a cure for what's wrong."
All `60s music is derivative of the gospel, rhythm and blues of African-American culture argues Werner, and with it comes this common sentiment of freedom, the cure for what is wrong. But everyone had a different meaning of freedom.
Using excerpts from the book, Werner broke down a lot of misconceptions about the `60s, such as that Martin Luther King Jr. was the sole harbinger of the civil rights movement or that John F. Kennedy was the progressive saint he is thought of today.
In between these arguments, Werner played a collection of iconic `60s anthems like "We Gotta Get Out Of This Place" by The Animals.
Headlining the Book Fest was Loudon Wainwright III, veteran folk songwriter-turned-author with pieces covered by Johnny Cash and a Grammy to boot.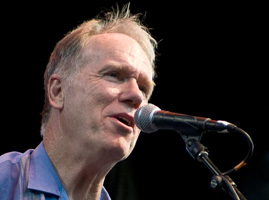 He told a story from his book about his childhood friend Liza Minnelli, daughter of Judy Garland. Wainwright would chauffeur Minnelli around in a toy convertible as the future Oscar winner waved at invisible crowds of paparazzi.
Wainwright later put this memory to song with "Liza," which he performed for the Book Fest crowd.
In the starkest possible contrast to Wainwright came the next headliner, Kim Gordon, co-founder of the iconic `80s post-punk rock band Sonic Youth. Rather than expound on herself in her memoir "Girl in a Band"—an act she admittedly does not enjoy—Gordon instead explained the philosophy underpinning much of her art.
"We dance and play and forget for a moment that we're all existentially alone," Gordon said. "Get me out of the 9-5 and onto the weekend."
Aside from being a musician and author, Gordon has undertaken forays into visual art, design, directing, acting and much more. Whenever she gets tired of one career, Gordon explained, she switches to something new.
Gordon, sitting aside Knopper, Wainwright, Khadijah Queen and Ravi Howard talked about their influences at the concluding panel "The Remix: Books That Made Me," moderated by the Founding Director of the Colorado Music Hall of Fame G. Brown.
Many of the books featured at the FoCo Book Fest can be picked up at Old Firehouse Books on 232 Walnut Street. 
Collegian Reporter Matthew Smith can be reached at entertainment@collegian.com or on twitter @latvatalo