Auntie Stone's Cabin: Fort Collins' oldest building was home to a total badass
Zoë Jennings
November 17, 2016
Before it had houses or even trees, Fort Collins was home to Camp Collins military base. Barracks and officer quarters were the only civilization to be seen, and Native Americans lived up and down the river that the officer's horses would drink from.
The Fort Collins Museum of Discovery's Heritage Park located in Library Park displays several of Fort Collins' oldest buildings including the "Auntie Stone Cabin," which is cited as the oldest building in Fort Collins.
The house draws interest beyond its impressive coinage as the only remnant of the original Fort Collins, according to Cindy Tunney who is a volunteer docent for the Heritage Park Courtyard. The woman who lived there helped form what the town of Fort Collins is today and has maintained an endearing legacy for simply for being a dynamic person.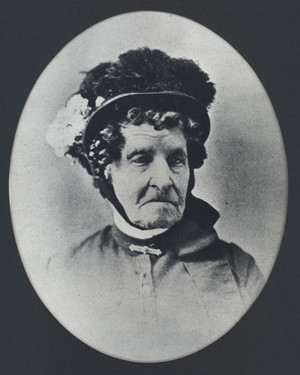 Born in 1801, Elizabeth Hickok Robbins Stone went by the nickname Auntie. In 1860, Stone moved to Colorado with her husband, Tunny said. They were offered a job as cooks for military Camp Collins.
At first, their house was a commissary-cafeteria of sorts for the soldiers, but while she lived there, the house served as Fort Collins' first hotel, first school and a hospital at times, according to Tunney.
One day, when Stone was teaching her school students in her house, Arapaho Chief Friday and other Arapahos who lived down the road were peeking in the windows.
"They were so amazed there was one woman teaching a bunch of children there," Tunney said. "They wanted to see what was going on. They were friendly, but it startled everybody."
When the military post closed, Stone had a lot of influence in how the city of Fort Collins grew.
"She had some very strong opinions of how she thought a town should be," Tunney said. "She knew what she wanted in a town, and she started planning it."
She started the flour mill that is now Ranchway Feed. She invested in a kiln so that people could make brick houses because Stone knew the fire danger of an entire town living in wooden houses, Tunney said.
"And, that's amazing, first of all, for a woman at the time in the 1860s," Tunney said. "She had money to invest and she invested in the mill, so all of a sudden, in Fort Collins not only are there stores, but there's also a factory, so it was a big pull to having people coming to Fort Collins."
She was a proponent of Fort Collins being a dry town, a town without alcohol. She also wanted the town to have a strong religious presence.
"She had a lot to do with Fort Collins being a dry town," Tunney said. "She did not think that saloons were part of her idea of a town, so she would challenge men to not drink for a month, and she would give them a free meal if they could not drink for a month."
In Old Town, there are churches on almost every corner. Stone had a lot to do with that according to Tunney. She invited ministers to come out, and in turn, she would put them up in her hotel while they were getting their churches built.
"So she was doing all this to form what the town looked like," Tunney said. "All with all that she was doing, she still wasn't allowed to vote."
Stone was 94 when she took part in her first local election. Although she would never vote for a president, "she considered it to be a major stepping stone for women at the time," Tunney said.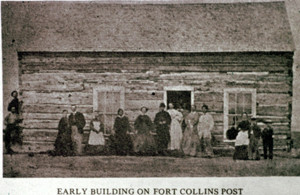 After her death, women's societies in Fort Collins preserved her home as the first home in Fort Collins.
"They kept track of the house every time it was moved," Tunney said.
The preservation of her house along with the preserved stories about her life are a testament to the kind of person Stone was.
"She must have been a really dynamic person," Tunney said.
Stone would demand to go camping in the mountains despite everyone's best wishing according to Tunney, she would tell them to come with her.
For one of her birthdays when she was in her 80s, the soldiers invited her family and threw her a dance party hoping that she would eventually get tired out, but she never did.
"They finally all went home at 5 o'clock in the morning, and she had danced all night," Tunney said. "When she got home she had all this company in town, so instead of going to bed, she stayed up and cooked everybody breakfast. That gives you kind of the idea of what kind of a person lives out on a prairie and forms a town out of nothing and that was Auntie Stone."
The Fort Collins Museum of Discovery is open for the public to see a part of why Fort Collins is the way it is.
When Fort Collins residents can see the blood, sweat and tears that went into building the original city they are inspired to put something special into the city as well, Tunney said.
The museum hosts heritage courtyard days about once every three months on a Sunday. For more information, you can visit FCMoD.org.