What's Trending for Fall 2019
Chelsea Evic
October 2, 2019
By: Chelsea Evic
Sorry summer, but fall has officially taken over. Get ready to be immersed with changing leaves, pumpkin-flavored goods, spooky vibes and best of all, FALL FASHION. To many people, fall attire is just cozy sweaters, plaid scarves and leather boots. However, new trends emerge each year to challenge the typical fall look. Fall as we know it is constantly changing in the fashion world and I'm here for it. 
If you're dying to know what's trending THIS season, keep reading:
All Leather Everything
Leather is always trending during autumn and winter, except this year, it's being taken to a whole new level. Forget the idea that only one leather piece per outfit is enough. This year, runways were invaded with head-to-toe leather looks that fashion lovers couldn't help but drool over.
           Snakeskin
It might be time to retire that beloved leopard skirt, there's a new animal print taking over. Snakeskin is THE statement print to every fall outfit whether it be in the form of shoes, skirts, dresses or jackets.
The Standout Color: Pistachio
Pistachio green might not be the color you expected to take over fall 2019, but it's happening. If you've grown tired of the typical deep fall colors and are itching to try a new shade, pistachio might be your fresh start.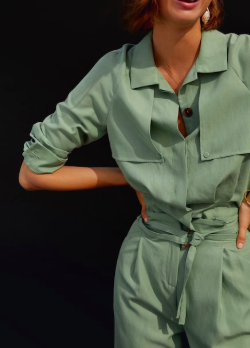 Where to Shop for Fall in Old Town