Meet the Photographer: Ian Fuster
Ian Fuster has been working as a photojournalist for The Collegian for half a year. Fuster is a journalism and media communication student at Colorado State University. 
Every Friday, The Collegian posts a photographer's favorite photo they've taken for the Photo Desk on Instagram. Referring to the photo below, Fuster said:
This is my favorite photo I've shot for the collegian because I feel it's a good action shot. I feel like this shot can resonate with people as well, especially while we are all stuck in our homes. I think that it just gives a little glimpse of what lots of people are doing to stay fit while at home."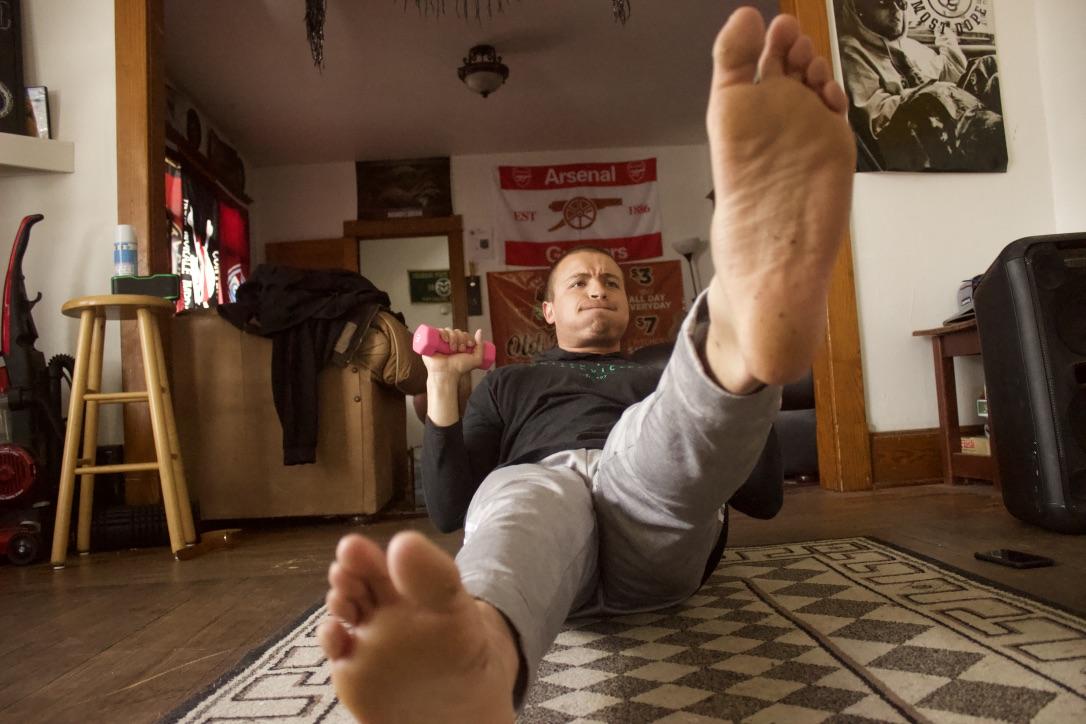 Ian Fuster can be reached at photo@collegian.com or on Instagram @ian_fuster1.