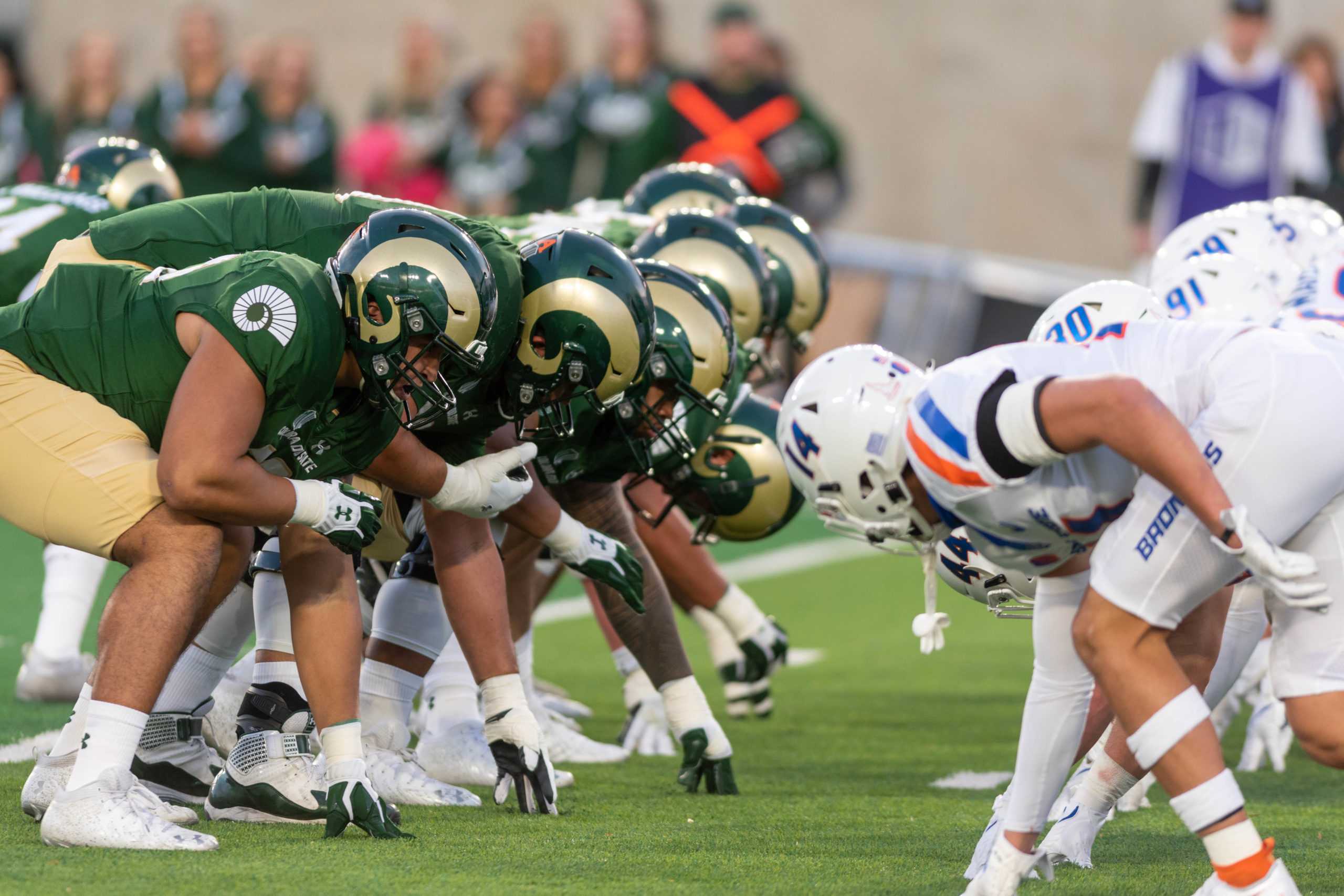 In his first season as head coach, Steve Addazio and the Colorado State football team reigned victorious in the 2020 Border War against the University of Wyoming Cowboys. After breaking the four-year losing streak, the Rams will look to defend the Bronze Boot on the road this Saturday for the first time in the Addazio era, albeit under much different circumstances than last year.
Due to COVID-19 protocol, last year's meeting between these conference rivals was at Canvas Stadium without fans in attendance, a unique occurrence that was not lost on Addazio.
"It was so much different the first time just because the atmosphere wasn't there," Addazio said in a Nov. 1 press conference. "The rivalry still had great intensity to the players, but it was an empty stadium and everything, so I'm sure I missed out on a lot of what it really is."
"I hope we have a bunch of fans that will travel up there," Addazio said. "It's not very far, and it means so much to the school. We got to keep the boot where it belongs: right here."
This is what college football is all about. … There's something really special about this Border War." –Steve Addazio, head coach
The Rams are coming off back-to-back conference losses, a stretch in which second-half struggles, poor special teams play and questionable coaching has defined this Colorado State football team. Wyoming will also look to turn things around after a brutal stretch of their own. The Cowboys, who started the season 4-0, have now dropped their last four contests, all of which were conference matchups.
With both teams struggling recently, the 113th Border War provides each side an opportunity to use the historic rivalry as a way of changing the narrative of the season. For the Rams, a win would mark the first successful defense of the Bronze Boot since 2015 while also bringing their conference record back above .500. For the Cowboys, the win would mark their first conference victory of the season and their first win overall since Sept. 25.
"This is what college football is all about," Addazio said. "There's something really special about this Border War."
What to watch for:
Red zone run success
Coming into last week's game against Boise State University, Rams running back David Bailey had tallied consecutive games with two rushing touchdowns each. The Rams offense found little success running the ball, specifically in the red zone, where Bailey shines.
"We didn't run the ball well enough," Addazio said. "In the red zone, you gotta be able to run the football. I think we did not do a good enough job running the football period last week and certainly didn't do a good enough job running the football in the red zone."
Bailey finished the Boise game with 37 rushing yards while averaging 1.8 yards per carry, which were both just about season lows. According to Addazio, over complication is one of the main reasons for last week's rushing disaster.
"As I told our staff, I think we have to simplify a little bit too," Addazio said. "Let's take some of the mental strain off the plate. … Let's not make this rocket science."
Third quarter or bust
In Colorado State's five losses this season, the Rams have been outscored in the third quarter 59-3. Conversely, in their three victories this year, they have outscored opponents 30-3 in the third quarter. To achieve sustained success, something needs to change for the Rams when they come out of the halftime break.
Potential record-breaking day
Trey McBride was recently named as a semifinalist for the John Mackey Award, which is awarded each year to the nation's top tight end. McBride has a chance to add even more accolades to his already impressive resume, as he is closing in on Colorado State's record for career receiving yards for a tight end. McBride, who is averaging 92.5 receiving yards per game this season, needs only 45 yards to break the record.
McBride is not the only Ram looking to break a school record this weekend. Kicker Cayden Camper is just three field goals away from setting the school's single-season made field goal record. Camper looks to further build on a tremendous 2021 campaign as he already broke one school record earlier this year when he successfully made six field goals in a single game.
The 2021 Border War is set for a 1:30 p.m. kickoff in Laramie, Wyoming. The game will be broadcasted on CBS Sports Network.
Reach Jeremiah Janzen at sports@collegian.com or on Twitter @JeremiahJanzen.