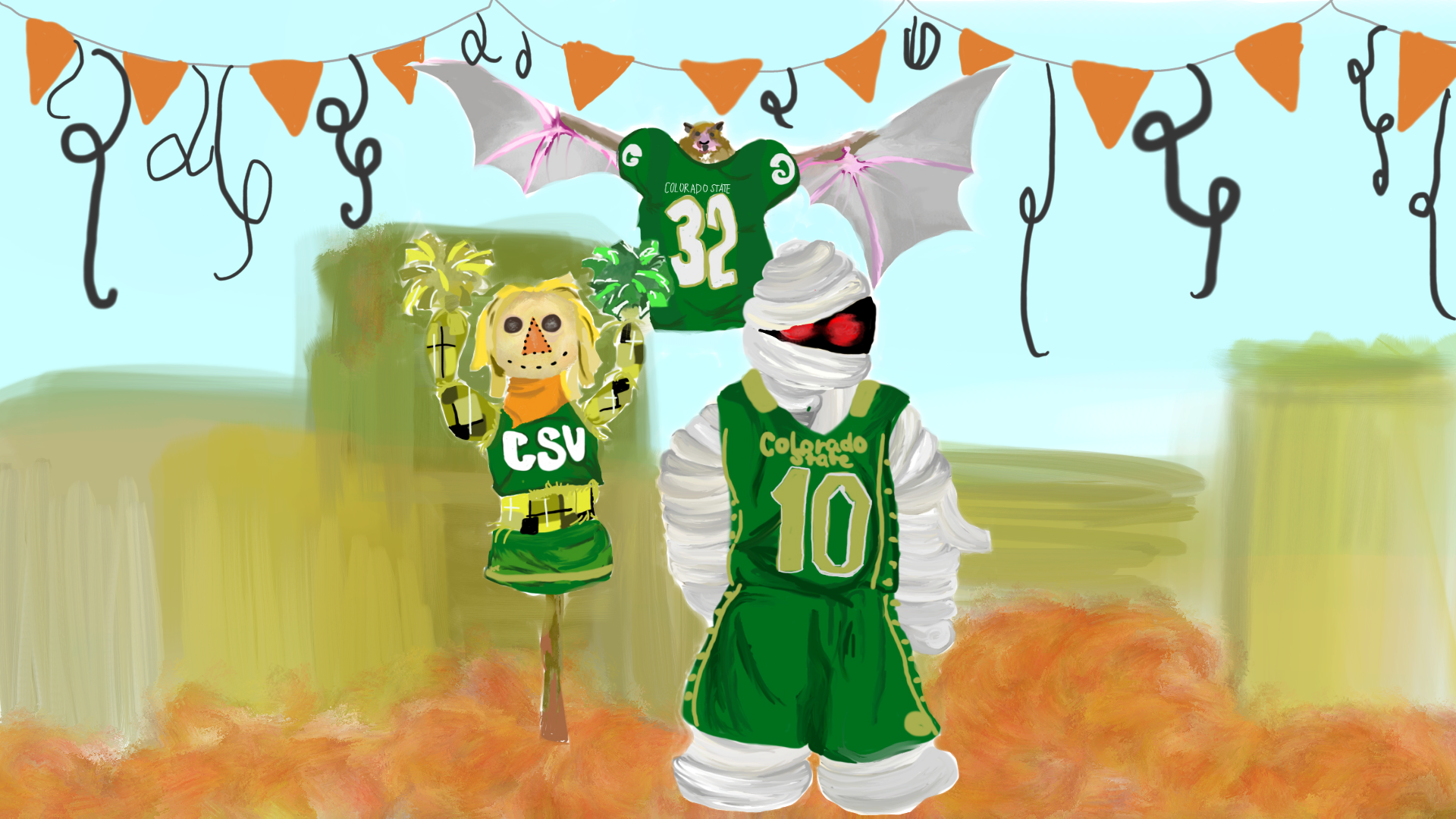 Halloween is where the creative excels. Coming up with fancy, funny, spicy, scary or just weird costumes can be easy and fun. However, when your creativity is lacking for whatever reason, it can be stressful trying to come up with a costume for a party, contest, night out on the town or even a small get-together. Well, the sports desk has people who need a little help coming up with ideas covered with five sports-themed Halloween costumes.
1. Flint Tropics basketball team — group
Getting your group to dress up as the Flint Tropics is a classic. You do not need much, but you will need white short shorts, a Flint Tropics jersey (and if you have ever been to the Student Recreation Center basketball gym or a high school football/basketball game, you know there are a lot of these around), orange sweatbands, white high socks and a pair of white Chuck Taylor All Stars. You can likely buy the entire uniform from somewhere, but this costume is also easy with everyday items from home and $20 at your local sporting goods store.
If you do this, coordinate who you will be so not everyone walks in as Jackie Moon — and also do not get in a fight with who gets to be Moon.
2. Dynamic duo, big three or super team — group
Shaquille O'Neal and Kobe Bryant; Nikola Jokić, Jamal Murray and Michael Porter Jr.; Stephen Curry, Klay Thompson, Kevin Durant and Draymond Green.
These are some examples of great team-ups in the NBA, but it is never a bad idea to dress up as your favorite players in a group. Plus, if your group has several different jerseys, you can be an all-star team or a coed super team. This makes for a quick last-minute option if you're late to finding a costume and are on a budget.
3. Marshawn Lynch and Skittles — solo/duo
If you saw this header and wondered if this idea popped into my head because Marshawn Lynch was on the Manning Cast, you are correct.
But Lynch, even while he is not in the NFL, is quite a personality. It is no secret that Lynch loves Skittles, and they are quite special to his Beast Mode days.
You can do this costume solo or collab with someone. Either way, all you need is a Lynch jersey and a bag of Skittles or someone to dress up in a Skittles costume (you can buy a Skittles costume, dress up all colorful with a white "S" on the shirt or something else creative).
4. LaMelo Ball's neon yellow outfit
LaMelo's postgame fit 😂🔥

(via @WilliePStyle)pic.twitter.com/GPVdE6WPek

— Bleacher Report (@BleacherReport) October 21, 2021
If you want to be the center of attention at whatever Halloween event you are at, this is the way to do it. What do you need for this costume? Well, as you can see, just a bunch of neon-bright clothing, sunglasses and heavy black boots.
5. The Slim Reaper
Durant has possibly the best nickname in sports — and it just so happens to fit in with the theme of Halloween. You can go simple or go all out here. If you go simple, all you need is a Durant jersey, and you can tell people the punchline. Or get a KD jersey, put on a black hooded robe, get a scythe and boom, you are the real Slim Reaper (minus two NBA championships and NBA Finals MVP Awards).
There are a bunch of great ideas to dress up as sports figures and teams, and hopefully this list helps you come up with something if you are struggling.
Reach Tyler Meguire at sports@collegian.com or on Twitter @TMeguire.