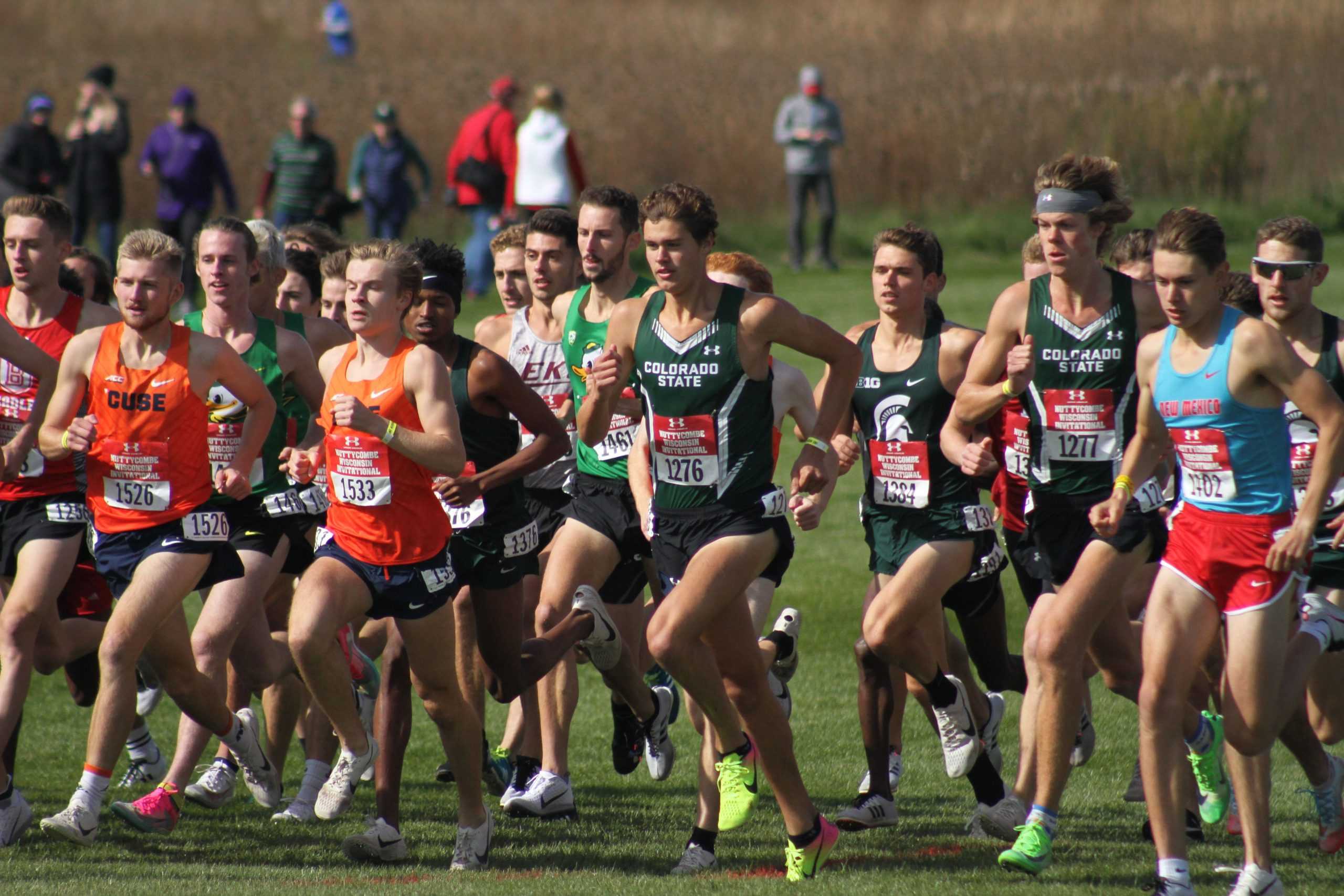 Fall sports are finally here, and the Colorado State Rams are ready to dominate this upcoming season.
The swimming and diving team has been working all summer to prepare for this year's season — both the athletes and head coach Christopher Woodard have practiced mentally and physically to ensure a solid first meet.
"We're hungry," Woodard said. "We're ready to get back out there."
After a long delay in the regular season due to the COVID-19 pandemic, the craving for a normal season is felt by the swim and dive team, as they are anxious to compete again.
They are eager to get out and have a full year of competition." -Laura Cilek, women's golf head coach
There are several athletes to watch out for this season, including junior Hannah Sykes, who earned All-Mountain West honors for the second year in a row last season for her placement in the 200-meter butterfly race. As for sophomore Anika Johnson, she ranked fourth of all time last season for her time in the 200-meter freestyle. Finally, senior Kristina Friedrichs has become one of the top freestyle swimmers in the Mountain West as she starts her senior year, holding many record-breaking times under her cap already. Friedrichs' accomplishments include holding the third-best time in program history in the 50-meter freestyle. 
"Anyone is a threat," Woodard said. "We've gotten everyone that we've wanted to this season from the Mountain West." 
Currently, the team is focusing on the Intermountain Shootout on Oct. 1 and 2 at Colorado Mesa University. The Rams beat them last year and are determined to do it again. 
"I want to stick it to them this season," Woodard said. 
Colorado State's cross country team is getting ready for their first upcoming meet on Sept. 3 in Cheyenne, Wyoming, going in with high expectations. The women's team is expected to place third in the Mountain West this season while the men are at fourth, as the league predicted earlier this month. The women's team is also coming back from a successful past season after qualifying for the NCAA championship. The women were also named an All-American team by the U.S. Track and Field and Cross Country Coaches Association for all holding at least a 3.0 cumulative GPA. 
The Rams have the NCAA Mountain Regionals on Nov. 12 in Utah followed by the NCAA Championships Nov. 20 in Florida. 
Both the men's and women's teams will have to take long strides to place at the top of the championships this season with tough competitors close behind. 
Upcoming junior Mason Brown is a Ram to watch after last season's wins, taking 14th at the Mountain West Championship, earning the All-Mountain West Second Team Honors. 
The women's golf team is also gearing up for this upcoming season as they take on a demanding schedule touring around the U.S. and two different countries, but head coach Laura Cilek and her team are ready to take on the challenge. 
"We will compete against teams from almost every conference in the country," Cilek said.
The team starts off their season at the Branch Law Firm/Dick McGuire Invitational Sept. 13-14 in Albuquerque, New Mexico. Later, they'll head back to campus for the Colonel Wollenberg Ram Classic Oct. 18-19 at Ptarmigan Country Club.
After a long-awaited break from the regular season, both the coaches and players are ready to get back out there and compete on the grass again.
"They are eager to get out and have a full year of competition," Cilek said.
Returning sophomore Panchalika Arphamongkol played with an all-time team low with a 76.52 stroke average on 21 rounds. Arphamongkol also held a season-best fourth-place finish at the Branch Law Firm/Dick McGuire Invite.
With new assistant coach Erin Fahey, Cilek and the ladies on the team are fully prepared to take on the season and bring success and championship wins back to CSU. 
Paislee Fernau can be reached at sports@collegian.com or on Twitter @PaisleeFernau22.