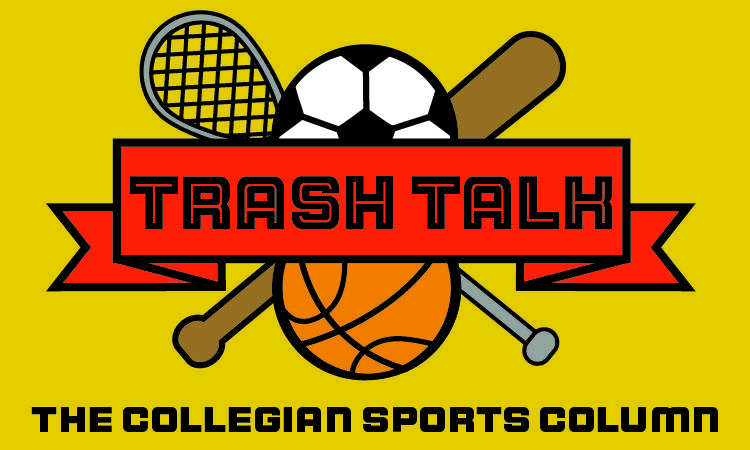 The NBA draft has come and gone. Some people say you can't grade a draft for at least four years, but where's the fun in that? Bailey Bassett has you covered with his takes on what teams improved with great draft classes and who missed out and drafted poorly.
Detroit Pistons
Draft Picks: Cade Cunningham (1) – Isaiah Livers (42) – Luka Garza (52) – Balsa Koprivica (57)
Grade: A
It's hard to screw up when you have the first pick, but the Detroit Pistons should be applauded for not overthinking things. While there were a select few who had Jalen Green as the top player on their big boards, Cade Cunningham was the consensus top pick. He offers the best positional versatility and lead guard abilities in the class. They also added legit talent in the second round.
Isaiah Livers will be a great fit long-term next to Cunningham due to the playmaking threat of the duos' ability to knock down 3-pointers. Luka Garza was the college player of the year, and while he doesn't have the best professional profile for a modern-day big, he was worth it due to his proven talent and should be able to stretch the floor. Balsa Koprivica adds size after Mason Plumlee was traded away.
Houston Rockets
Draft Picks: Jalen Green (2) – Alperen Sengün (16) – Usman Garuba (23) – Josh Christopher (24)
Grade: C-
Jalen Green is an ideal number two pick. He has the most superstar potential in the class, and that's something the Houston Rockets desperately needed. It's extremely rare to have four first-round draft picks; however, all three of their next choices were questionable.
While some believe in Alperen Sengun, his throwback style, lack of speed and shorter than usual height creates for a risky prospect. The Rockets needed defense, and they got that in Usman Garuba, but he doesn't offer much more. Josh Christopher has some major scoring juice, but as a scoring-minded shooting guard, he was a little bit of a repetitive selection with Green. The three later selections all have clear specialty skill sets, but they should have more well-rounded games to warrant being selected as high as they were.
Cleveland Cavaliers
Draft Picks: Evan Mobley (3)
Grade: A-
While I had Evan Mobley as the third-best player in the class, some had him as the second or even first player on the boards. Therefore, this was a great selection by the Cleveland Cavaliers. Mobley can play some backup minutes to Jarrett Allen while his frame fills out and he gains strength, but he can dominate offensively right away as a four. The only reason the Cavaliers don't get an A/A+ is because I'd like to see a young team with so many holes add one more player from the draft.
Toronto Raptors
Draft Picks: Scottie Barnes (4) – Dalano Banton (46) – David Johnson (47)
Grade: C-
There were clear top-four players in this class, and while selecting at four, the Toronto Raptors didn't get one of these players when they passed up on Jalen Suggs. Scottie Barnes may turn into a great player, but his severe lack of a jump shot is a scary liability. Dalano Banton and David Johnson were both fringe draft guys and are unlikely to add much to the team up north.
Orlando Magic
Draft Picks: Jalen Suggs (5) – Franz Wagner (8)
Grade: A+
The Orlando Magic had the luxury of two lottery picks and did more than just not screw it up. They capitalized on Jalen Suggs falling into their lap before snagging Franz Wagner. In these two players, they get two of the best two-way players in the whole class. Orlando had a top-three draft in the entire league.
Oklahoma City Thunder
Draft Picks: Josh Giddey (6) – Tre Mann (18) – Jeremiah Robinson-Earl (32) – Aaron Wiggins (55)
Grade: C+
Josh Giddey should be a nice fit next to Shai Gilgeous-Alexander thanks to his expertise as a passer, and he was skyrocketing up draft boards in the few days leading up to the draft, but he still may have been a slight reach. The Oklahoma City Thunder are not in the position to draft for need and needed to think more about the future than most in this draft. That is why Jonathan Kuminga made more sense. Tre Mann, Jeremiah Robinson-Earl and Aaron Wiggins are all solid picks and should bring value to the Thunder, but none of them were breathtaking picks for where they were selected.
Golden State Warriors
Draft Picks: Jonathan Kuminga (7) – Moses Moody (14)
Grade: A
The Golden State Warrior's core is getting older, and their championship window is closing. They wanted to add players who could contribute right away, but they also wanted to be cognizant of the future. They somehow accomplished both of these things with their two lottery picks. Kuminga is a bit raw but he has NBA size and athleticism to offer right away, especially on the defensive end. Moses Moody offers a three-and-D profile that will play right away. He will be a great fit for the present and future and probably should have gone earlier than 14.
Sacramento Kings
Draft Picks: Davion Mitchell (9) – Neemias Queta (39)
Grade: B-
Some people are really questioning the Sacramento Kings' draft, but I don't hate it. People think selecting another guard when your best two players, Tyrese Haliburton and De'Aaron Fox, are already guards, was a bad idea.
I had Davion Mitchell at sixth on my board, so he is a good pick at nine, especially considering he fits well next to the other Kings' backcourt players. There are 96 minutes to go around between the two backcourt positions, so there are plenty to be had for Mitchell, a player who can play right away, plays top-tier defense and showed he can be an offensive force as well. This is not to mention Mitchell already has experience playing next to other guards, as he did for Baylor's national championship team with fellow draftee Jared Butler.
Neemias Queta was the best rim protector in the class, and you don't find many players who are the best at some skill set in their respective draft class in the second round. He has a real chance to be the future of the center position with Sacramento.
Memphis Grizzlies
Draft Picks: Ziaire Williams (10) – Santi Aldama (30)
Grade: F
The Memphis Grizzlies traded up from 17 to 10 a few days before the draft, yet they got a player who probably would have been there at 17. Ziaire Williams has potential but he has a lot of work to do on both sides of the ball. I don't see him cracking the rotation and a fringe playoff team like Memphis could have used a boost from the draft. Santi Aldama was a massive surprise to be picked in the first round. He was expected to go late in round two if not undrafted.
Charlotte Hornets
Draft Picks: James Bouknight (11) – Kai Jones (19) – JT Thor (37) – Scottie Lewis (56)
Grade: A+
The Charlotte Hornets couldn't have done a better job in the 2021 draft. James Bouknight was expected to go in the 4-7 range, so grabbing him at 11 is a steal. He can replace the role of the likely departing Malik Monk but profiles as a much better player than Monk.
Kai Jones was a player I most wanted Charlotte to get with their first pick, so getting him at 19 is great. Jones excels at catching lobs and few bigs move better than him in transition. You can't ask for a better fit with LaMelo Ball than that. Add that to his rim protection and 3-pointers, and he should have gone higher than 19. JT Thor is lanky and has some potential, and Scottie Lewis was a good value pick at the end of the draft.
San Antonio Spurs
Draft Picks: Joshua Primo (12) – Joe Wieskamp (41)
Grade: D+
Josh Primo was maybe the biggest reach of the night. He was the youngest player in the class, offering some long-term potential, but at this point, he isn't much more than a catch-and-shoot-three guy. The pick is also slightly repetitive after Devin Vassell was selected one pick higher last year. Vassell has a similar skillset, and while he showed flashes last year, not even he could consistently crack San Antonio's rotation. It could be a while before Primo sees the floor. Joe Wieskamp is OK but was taken a bit early for my liking.
Indiana Pacers
Draft Picks: Chris Duarte (13) – Isaiah Jackson (22)
Grade: C-
Chris Duarte and Isaiah Jackson are both fine prospects, but it doesn't seem like the Indiana Pacers added much to the current roster. Duarte seems like a replacement for Doug McDermott, and Jackson seems groomed to be the next Myles Turner, who also finds his name in trade rumors. Duarte will also be 24 next season, and while I don't mind a play now prospect for a team with playoff aspirations like Indiana, the track record for rookies that old isn't great.
Bailey Bassett can be reached at sports@collegian.com or on Twitter @baileybassett_.