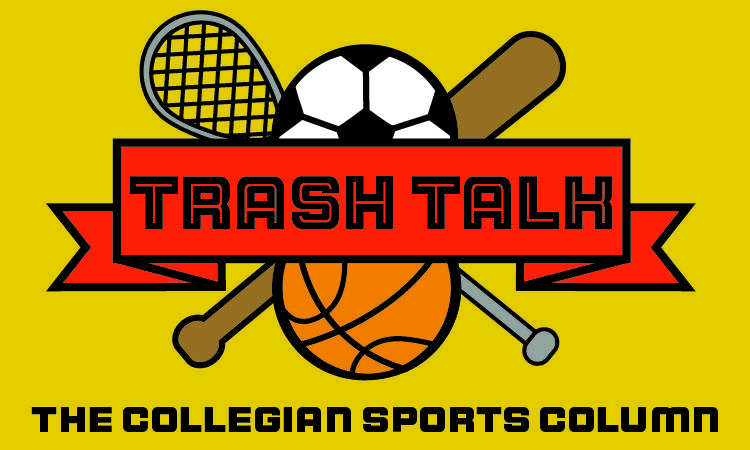 Earlier we looked at the players I think will be selected in the first 14 picks of the NBA draft lottery. While this year's lottery is supposed to be as good as ever, you never know who will emerge from the back half of the first round.
Teams like the Oklahoma City Thunder and Houston Rockets have multiple picks in the 15-30 range and will look to add prospects to help them in the future, while contenders like the Utah Jazz, Denver Nuggets and Los Angeles Clippers will be looking for that final piece to push them over the hump. 
15. Washington Wizards, Jalen Johnson, SF, Duke University
Jalen Johnson comes with risks and he may have some character concerns, but the Washington Wizards take the gamble at 15 because they are another team that loves the fast break, an area that Johnson thrives in. He will need to improve as a defender and overall scorer, but his playmaking ability will be coveted by a team that already has very ball-dominant players in Bradley Beal and Russell Westbrook.
16. Oklahoma City Thunder, Alperen Şengün, C, Turkey 
I'm not in love with Alperen Şengün's throwback style of play, but this is a weak class for centers and the Thunder should take one while they can. The Thunder are years away from contention and can hand Şengün the keys to their starting center position since they traded away Al Horford and Moses Brown.
17. New Orleans Pelicans, Cameron Thomas, SG, Louisiana State University
Priority number one for the New Orleans Pelicans now and for the foreseeable future will be to surround Zion Williamson with shooters. They realized that when they traded away Steven Adams and Eric Bledsoe for Jonas Valanciunas. They further this philosophy with the selection of Cameron Thomas. Although he has a bad habit of taking bad shots and playing hero ball, Thomas can make any shot that he attempts. However, he will need to play a more team-friendly role to find a niche in New Orleans. 
18. Oklahoma City Thunder, Ziaire Williams, SF, Stanford University
The Thunder are in rebuild mode and can take a flyer with their third first-round pick. Ziaire Williams was once viewed as a surefire lottery pick, but his stock fell with a rough freshman season at Stanford. He still has tons of potential and is already a great midrange scorer. 
19. New York Knicks, Sharife Cooper, PG, Auburn University
The Knicks have been trying to fix their point guard problems for years. Elfrid Payton is only OK, and Derrick Rose is better catered to be the sixth man. Enter Sharife Cooper. Cooper is a great playmaker with a flashy style of play that almost reminds you of AND1 mixtapes. Although undersized, he hustles defensively. The lack of a great 3-point shot at his size is what will scare some teams off. 
20. Atlanta Hawks, Jared Butler, PG, Baylor University
The Atlanta Hawks desperately need a backup point guard. When Trae Young went down to injury in the playoffs, Lou Williams filled in admirably. However, he has been on the fence about retirement for years and is much better suited to be a bench-scoring two-guard rather than a backup point guard. Jared Butler has a championship pedigree coming off his March Madness run at Baylor, something Atlanta will prioritize after exceeding expectations and making it to the Eastern Conference Finals.
21. New York Knicks, Usman Garuba, PF/C, Spain 
At this point, Usman Garuba offers next to nothing offensively. However, he is an exceptional defender, and that will get him selected into the first round. The New York Knicks need more shooters, so this is a risky pick, but they will make it because Garuba can guard both on the perimeter and in the paint.
22. Los Angeles Lakers, Ayo Dosunmu, PG, Illinois State University
The Lakers don't need players with tons of long-term upside since they have superstars Anthony Davis and LeBron James. Adding talent that can contribute from day one is what the Lakers will look for. Ayo Dosunmu led a very good Illinois team in college, and at 21, he is mature enough to help LA's bench unit right away.  
23. Houston Rockets, Isaiah Jackson, PF/C, University of Kentucky
Guard-needy teams selecting in the early 20 picks force a slight fall for Isaiah Jackson. The Rockets will be more than happy to scoop him up to fix some of their defensive woes. Jackson is a great rim protector but is somewhat limited to putbacks and alley-oops on offense. 
24. Houston Rockets, Jaden Springer, SG, University of Tennessee 
After selecting a go-to scoring option who likes to put shots up and a rim protector who is limited offensively, selecting the versatile two-way Jaden Springer makes sense. A playmaker who doesn't need to lead his team in field goal attempts, Springer is a physical player who does the little things. 
25. Los Angeles Clippers, Tre Mann, PG, University of Florida
The Clippers are another team looking for point guard help. Tre Mann is slippery with the ball in his hands and is a great shooter. The Clippers have enough defense to make up for his limitations on that end. 
26. Denver Nuggets, Chris Duarte, SG, University of Oregon
Denver will be looking for guards to help ease the pain of not having Jamal Murray for most of next season. Chris Duarte makes sense as a play-now prospect at age 24. While that number might scare off some, the Nuggets already have depth, prospects to groom and star talent, so adding a player who can play early and make some deep shots makes sense. 
27. Brooklyn Nets, Quentin Grimes, SG, University of Houston
The Brooklyn Nets are stacked but could seriously use some guard depth for their bench unit. Quentin Grimes can come in and take some of the scoring burden when Brooklyn's stars sit. 
28. Philadelphia 76ers, Day'Ron Sharpe, C, University of North Carolina at Chapel Hill
Finding a worthy backup for Joel Embiid has been an issue, but it is a necessity due to Embiid's injury concerns. Day'Ron Sharpe won't have to play big minutes with Embiid in front of him, but that is OK this low in the first round. Sharpe is a grinder and will hustle every play.
29. Phoenix Suns, Brandon Boston Jr., SG, University of Kentucky
Brandon Boston Jr.'s stock fell more over the course of the college season than perhaps any other prospect. He moves slower than you'd like, plays a little inefficient and doesn't have as reliable as a three-ball as you'd like for a two-guard.
Still, Kentucky shooting guards with efficiency concerns in recent years have consistently fallen in the draft before outplaying their draft slot in the pros. Murray, Tyler Herro, Devin Booker and Tyrese Maxey all fit this bill, and it's possible that Boston does the same and lives up to being the prospect he was once touted to be. 
30. Utah Jazz, Neemias Queta, C, Utah State University
Neemias Queta is the best rim protector in this class. He can come in and backup the best rim protector in the world in Utah's Rudy Gobert. While Queta doesn't have a ton of superstar potential, he has a clear role in the NBA thanks to his blocking and rebounding abilities.
Bailey Bassett can be reached at sports@collegian.com or on Twitter @baileybassett_.