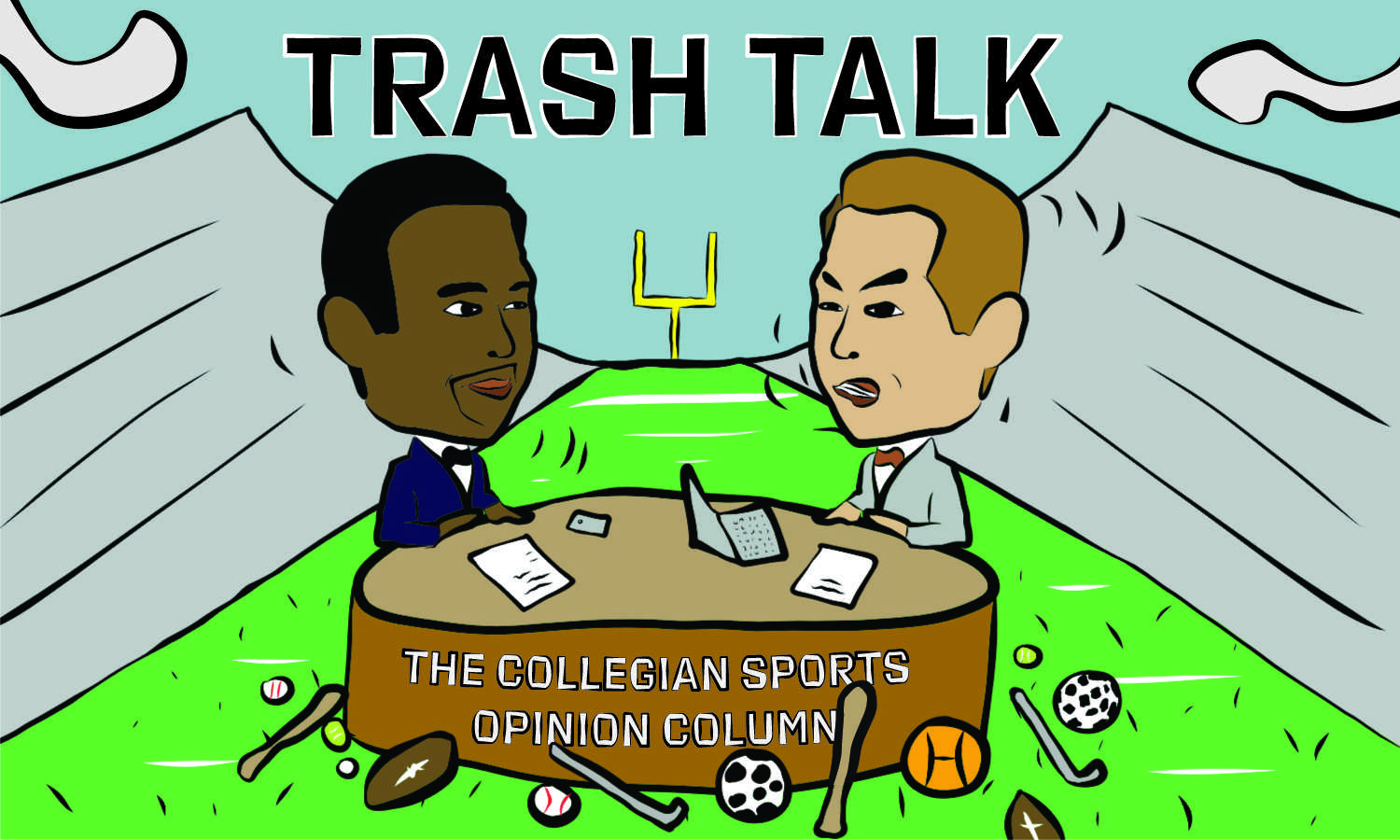 In part one, we examined some basketball prospects from the Mountain West Conference that have the potential to play professional basketball. Not all prospects are created equal, and the Mountain West definitely isn't going to produce the most professional players of any conference around the NCAA. Still, there is plenty of talent in a conference that could see multiple players navigate the waters of undrafted prospects in their route to the NBA. 
G — League Journeymen
Matt Mitchell — Forward — San Diego State University
The path to the NBA for Matt Mitchell isn't clear and won't be easy. He is undersized for his role as a dominant power forward at 6 feet, 6 inches tall. His rebounding is underwhelming, and although he shoots the three-ball at a decent mark, it may not be high enough to get him a look at the next level.
That being said, all Mitchell does is win, which is a major reason he has been floating around the late second round in some mock drafts. He tested the draft waters after San Diego State University dominated the 2019-20 season, but Mitchell came back to lead the Aztecs in his senior year and it paid off. Winning his second regular season title in a row and claiming the 2021 Air Force Reserve Mountain West Men's Basketball Championship, Mitchell's roll in a team environment is definitely a plus.
Mitchell will hope to establish himself as a multi-positional defender who can stick as a glue guy at the next level. 
Grant Sherfield — Guard — University of Nevada, Reno
The 6-foot-2-inch guard hasn't received much draft buzz, but Grant Sherfield is worth putting on this list due to the impressive stats he put up. After transferring to the University of Nevada, Reno, Sherfield led the conference in assists and averaged the second most points per game — averaging 6.1 and 18.6 per game, respectively. That assist mark ranks tied for 10th in the nation.
As is the case with many Mountain West guards, Sherfield doesn't have NBA size. This limits his defensive potential, and that is an area he will have to improve at in order to make an NBA roster regardless of size. Regardless, moments like his game-winning shot against Colorado State University in the last game of the regular-season proved he is a big-play basketball player. 
It has to be a perfect fit
Jordan Schakel — Guard — San Diego State University
Last year, no one expected Boise State University's Justinian Jessup to get drafted, but the Golden State Warriors selected him because he had an NBA-calibre three-point shooting ability, and that trait fit exactly what they were looking for. The three-point shot has never been more valued than it is today and while most don't see Jordan Schakel as an NBA guy, he is definitely an NBA shooter. Schakel shot 46.1% from deep his senior season and well below that is Jessup, who shot 39.5% during his 2019-20 season.
Schakel's range extends well beyond the NBA 3-point line, and he has a quick and high release point — great for catching and shooting. However, if Schakel is going to find a roster, it will have to be due to a situation similar to Jessup. 
Seneca Knight — Guard — San Jose State University
Unfortunately, Seneca Knight, the San Jose State University Spartans' top player, opted out for the majority of the 2020-2021 season due to COVID-19 concerns. Some teams may question his dedication after his opt-out, while others will view it as a justified decision due to COVID-19 and his team's putrid play. Although Knight is transferring to Louisiana State University, I am still considering him a Mountain West prospect due to the promising season he had in the conference in the 2019-20 season.
Knight is 6 feet, 6 inches tall and was putting up an average of 17.1 points per game in his sophomore year during the 2019-20 season. Knight definitely has room to improve, but he is an athletic slasher who has proven he can get to the rim.
Another former Spartan draftee, Brandon Clarke, improved his draft stock after transferring out of San Jose State to Gonzaga University's more prolific program. Knight will look to do the same at LSU and attempt to develop into a more complete player. 
Bailey Bassett can be reached at sports@collegian.com or on Twitter @baileybassett_.