Future NBA players in the Mountain West, part 1
Bailey Bassett
April 18, 2021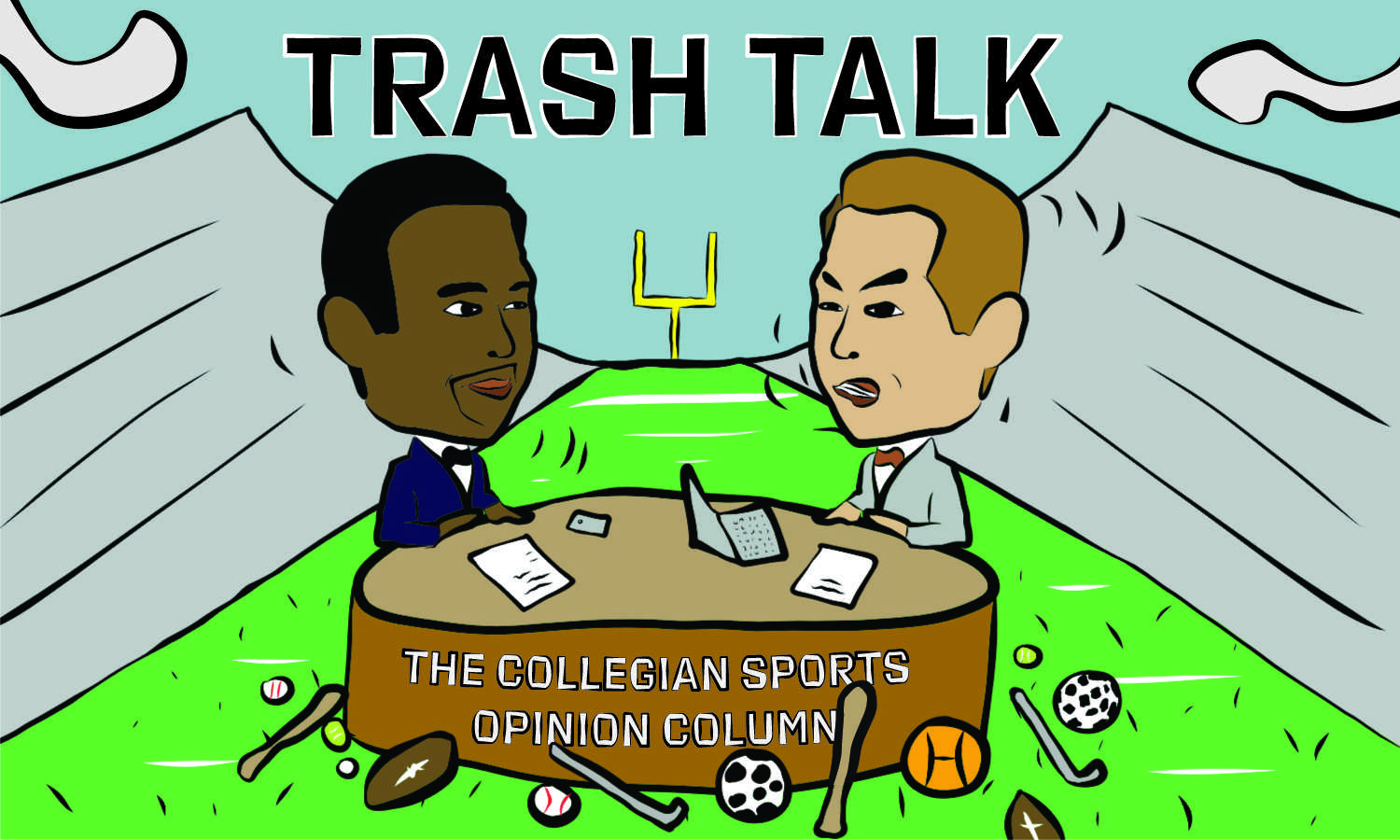 The Mountain West basketball conference was absolutely loaded with talent this season, and it showed as four teams played into March.
Utah State University and San Diego State University both played in the NCAA tournament, and Colorado State University and Boise State University made the National Invitation Tournament. Team success is often a direct representation of individual play, and that has never been more true than it is this season.
The Mountain West has not historically been a conference that breeds a lot of future NBA players, but last season, four players from the conference had their names selected in the draft.
The Toronto Raptors snatched Malachi Flynn as a first-round selection, and Justinian Jessup, Jalen Harris and Sam Merrill all had their names called in round two. 
Now looking toward the 2021 draft class and beyond, let's examine some of the Mountain West's most prominent players from this year and their chances of making the NBA. 
Surefire Selections
Derrick Alston Jr. – Guard – Boise State University
Derrick Alston Jr. was viewed as the Mountain West player with arguably the highest likelihood of getting drafted for the majority of the season. Once viewed as a fringe first-round prospect, Alston will likely be selected in the early-mid second round after a late-season slide from the Broncos.
At 6-feet-9-inches, Alston fits the mold of a modern three-and-D wing. He doesn't need the rock often but could definitely knock down shots as a low usage player when needed in the big leagues. Alston finished the season averaging 17 points per game and shot 38.2% from deep, a number that has raised his draft stock after he shot the three at 33.5% last season.
His defensive potential is a serious draw, as his height allows him to guard in the paint and his speed and athleticism allow him to guard the mid-range as well. 
Neemias Queta – Center – Utah State University
Another player that has been consistently talked about as an NBA prospect is Neemias Queta. Seven-foot centers don't grow on trees, and Queta embodies everything it means to be a "footer."
Add in Queta's 245-pound frame, and you have a great NBA build. Queta is a ferocious shot blocker, and that skill is sure to translate to the next level. His 3.2 blocks per game are more than double the next closest in the Mountain West leaderboards this season. Queta is arguably the top shot-blocker in the country, and his two Mountain West defensive player of the year titles back this. Queta was also the conference's leader in rebounding.
Queta is an athletic, rim-running big who can finish lobs inside and clean up the mess off the glass. His arsenal does not expand much past that, but rebounding and shot-blocking centers are always going to have a place in the NBA. The fact that Queta is one of his team's leaders in steals and assists is sure to tilt the favor toward him being drafted sooner rather than later. 
Players on the Fringe
Orlando Robinson – Forward – California State University, Fresno
Orlando Robinson is a 7-foot double-double machine for the Bulldogs. He averaged 14.6 points per game to go along with 9.2 rebounds. He isn't the interior presence or blocking threat that Queta is, but Robinson brings slightly more offensively.
The biggest draw to Robinson is his 3-point potential. It is rare to find 7-footers who can hit it from deep, and although he hasn't shot it at a high volume, Robinson still shot 33.3% from beyond the arc. He isn't the strongest big man in the world, but Robinson has shown off impressive handles for a big as well as a good face-up game. He can catch at the perimeter and creatively drive to the rim — a rare trait for such a big athlete.
Mountain West prospects seem to often be drafted within the final 10 selections, and although Robinson is only a sophomore, he seems like the type of player who could be selected around there whenever he declares. 
David Roddy – Forward – Colorado State University
David Roddy isn't on the draft radar for many right now, especially as he is likely to stay a Ram for years to come, but the 252-pounder has legitimate next-level traits. Roddy is listed at 6-foot-5-inches, and if he was three inches taller, he would be a surefire NBA guy in my opinion. Scouts may be concerned that Roddy is as tall as many NBA shooting guards and plays more like a front-court player, but the big man's skill set is so unique that shouldn't be a big concern.
Roddy is an absolute bully in the paint. A bruiser in the mold of P.J. Tucker or Draymond Green, Roddy plays much bigger than his listed height, and his strength is almost unstoppable inside. If Roddy can improve on the 3-point shot he has continued to develop, that would be a huge selling point for NBA teams. He has upped his 3-point shooting from 19.5% to 27.8% in year two. To make it to the league, he will likely have to get significantly better from three because his size may force him to be more perimeter-oriented at the next level.
If he continues to improve, Roddy may be looked at as a versatile player who can defend multiple positions, rebound and dominate inside. A fadeaway mid-range shot is already something he has worked on to give him a deeper bag of tricks offensively. In the era of positionless basketball and small ball, watch out for Roddy's name to appear on more draft boards in the future.
Bailey Bassett can be reached at sports@collegian.com or on Twitter @baileybassett_.