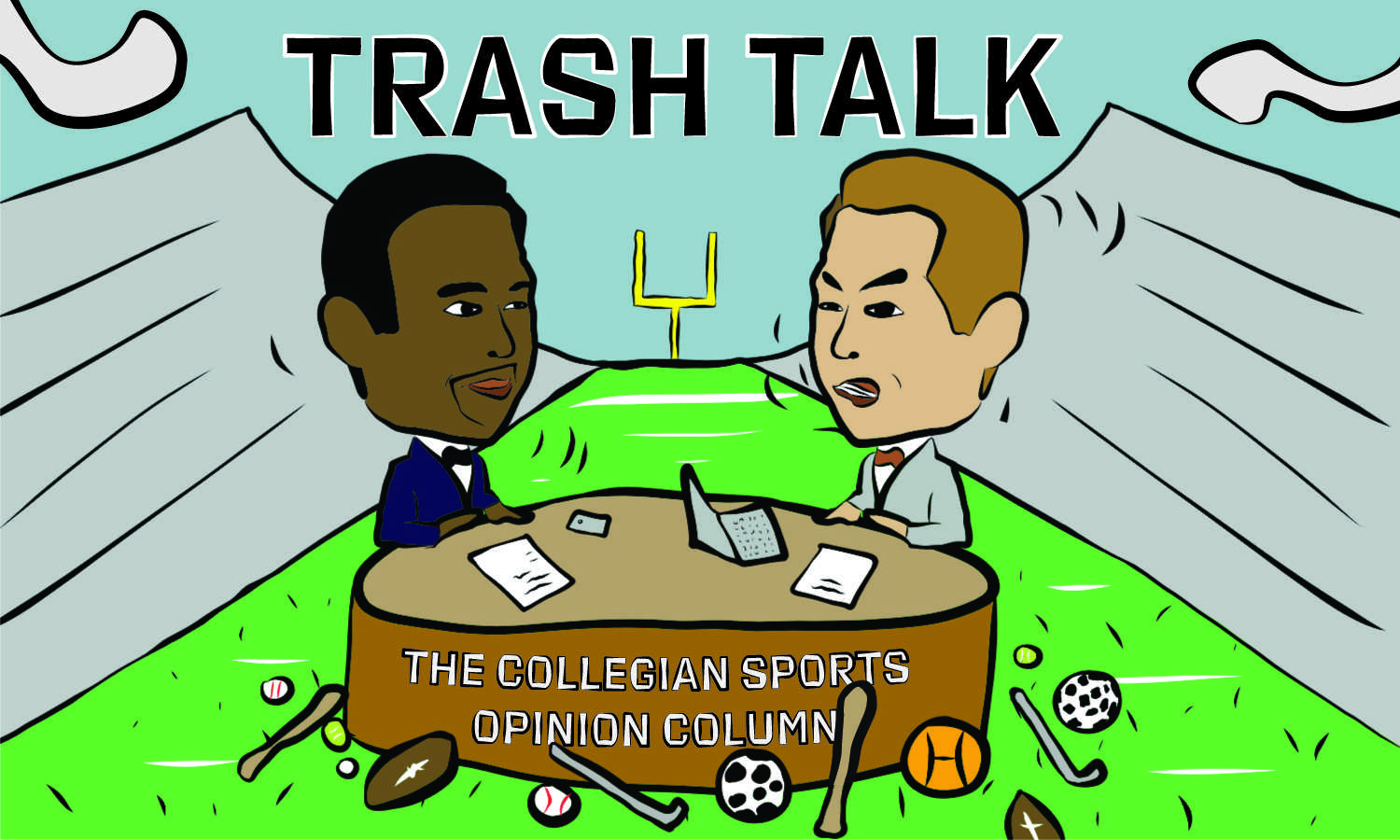 This year's NFL draft is sure to be full of surprise picks and unexpected trades, and while no one can ever construct a mock draft perfectly, I'm here to predict what I think will happen come Thursday.
1. Jacksonville Jaguars: Trevor Lawrence, quarterback at Clemson University
This is the most obvious pick of the decade. Trevor Lawrence seems like a surefire star, and the Jacksonville Jaguars are in dire need of a quarterback. Lawrence gives Jacksonville something to build around and is a proven winner with every skill you can ask for at the position of quarterback.
2. New York Jets: Zach Wilson, QB at Brigham Young University 
The New York Jets have not had a pretty-looking situation at all in recent seasons, but everything starts and ends with the quarterback position. After the busted experiment that was Sam Darnold, who was picked at No. 4 in the 2018 NFL Draft, the Jets need to get this one right, and Zach Wilson is a promising solution to the Jets' woes. 
3. San Francisco 49ers: Justin Fields, QB at Ohio State University
Justin Fields is uber accurate, but his asset as a running ability is why he'll go this early. Fields' dual-threat nature would be a great fit for Kyle Shanahan's team in their journey to reclaim conference dominance.  
4. Atlanta Falcons: Kyle Pitts, tight end at the University of Florida
Kyle Pitts is a generational talent and would be worthy of being selected higher if it weren't a quarterback-driven league. The Atlanta Falcons could consider a quarterback of the future here, but at four, it is likely that Pitts will be the best player available. Pitts could give the Falcons one of the most dangerous passing attacks in the league as he'd join the likes of Julio Jones and Calvin Ridley.
5. Cincinnati Bengals: Penei Sewell, offensive lineman at the University of Oregon 
The Cincinnati Bengals have among the worst offensive line situations in the league, and after last year's No. 1 pick, Joe Burrow, went down with a season-ending knee injury, adding protection for their young star is key. 
6. Miami Dolphins: Ja'Marr Chase, wide receiver at Louisiana State University
While the possibility of reuniting former collegiate teammates Tua Tagovailoa and DeVonta Smith was enticing, Ja'Marr Chase has the chance to be a truly special player and has all of the tools to be the best receiver in this class. With Tagovailoa at the helm, Chase could have the opportunity to find success as a do-it-all pass catcher.
7. Detroit Lions: DeVonta Smith, WR at the University of Alabama
DeVonta Smith's Heisman-winning season last year proves he should find success despite the argument that he is undersized for his position. Smith has the accolades to justify this selection and, in my opinion, is the second-best receiver in the class. 
8. Carolina Panthers: Rashawn Slater, OL at Northwestern University 
The Carolina Panthers seem to be set at quarterback for now after acquiring Darnold. Darnold was sacked and pressured far too often in New York, so adding a player that many believe to be a top-tier blocker would be a massive steal at pick eight. 
9. Denver Broncos: Trey Lance, QB at North Dakota State University 
Personally, I am not sold on Trey Lance, as he has limited playing experience and may need a year of grooming to play at the professional level. However, with his cannon of an arm and a premium running ability, Lance is sure to be an upgrade over Drew Lock. This selection is sure to make some Denver Broncos fans nervous because they can't afford another early-round quarterback bust — which Lance certainly could be. 
10. Dallas Cowboys: Patrick Surtain II, defensive back at The University of Alabama
The Dallas Cowboys desperately need help defending the pass after losing Byron Jones and Chidobe Awuzie in back-to-back offseasons. Patrick Surtain II should be the first defensive prospect drafted due to his consistency as a lockdown defensive player.
11. New York Giants: Jaylen Waddle, WR at The University of Alabama
The New York Giants need to figure out if Daniel Jones is the answer behind center, and surrounding him with weapons like Jaylen Waddle is the best way to do that. Waddle battled an injury in his last season, but his speed and solid hands indicate a tremendous upside. 
12. Philadelphia Eagles: Micah Parsons, linebacker at Pennsylvania State University
After trading down their pick with the Miami Dolphins, the Philadelphia Eagles hoped a receiver would fall to them. This may be viewed as the worst-case scenario, as all four of the top pass catchers have already been selected. However, Micah Parsons is extremely talented: He can stop the run, rush the passer and is a true every-down linebacker. As long as Parsons proves not to be a personality problem, getting the second-best defensive prospect this late in the draft may turn out to be a steal.
13. Los Angeles Chargers: Christian Darrisaw, OL at Virginia Polytechnic Institute and State University
The Los Angeles Chargers will look to complete their offensive line overhaul with their pick and get the best player available by selecting Christian Darrisaw. The lineman had a great season in 2020, as he didn't allow a sack all season long.
14. Minnesota Vikings: Alijah Vera-Tucker, offensive guard at the University of Southern California
The Minnesota Vikings are seemingly always trying to figure out their offensive line woes. Alijah Vera-Tucker has the versatility to play anywhere on the OL and could prove to become a skeleton-key for Minnesota's problems upfront. 
15. New England Patriots: Mac Jones, QB at The University of Alabama
The New England Patriots dominated the league for two decades with a once-in-a-generation quarterback, but with Tom Brady's departure, they have been struggling behind center. Expectations are by no means for Mac Jones to be the next Brady, but if he could mirror his success in even the slightest, that is a win for New England. 
16. Arizona Cardinals: Jaycee Horn, DB at the University South Carolina
Jaycee Horn is a physical defensive back who loves press coverage. Horn could easily morph into a pro cornerback, and his aggression is sure to be loved in Arizona. This is a win for the Arizona Cardinals, who already added a lot of talent in free agency. 
Bailey Bassett can be reached at sports@collegian.com or on Twitter @baileybassett_.