Women take 3rd, men take 4th in MW cross country finals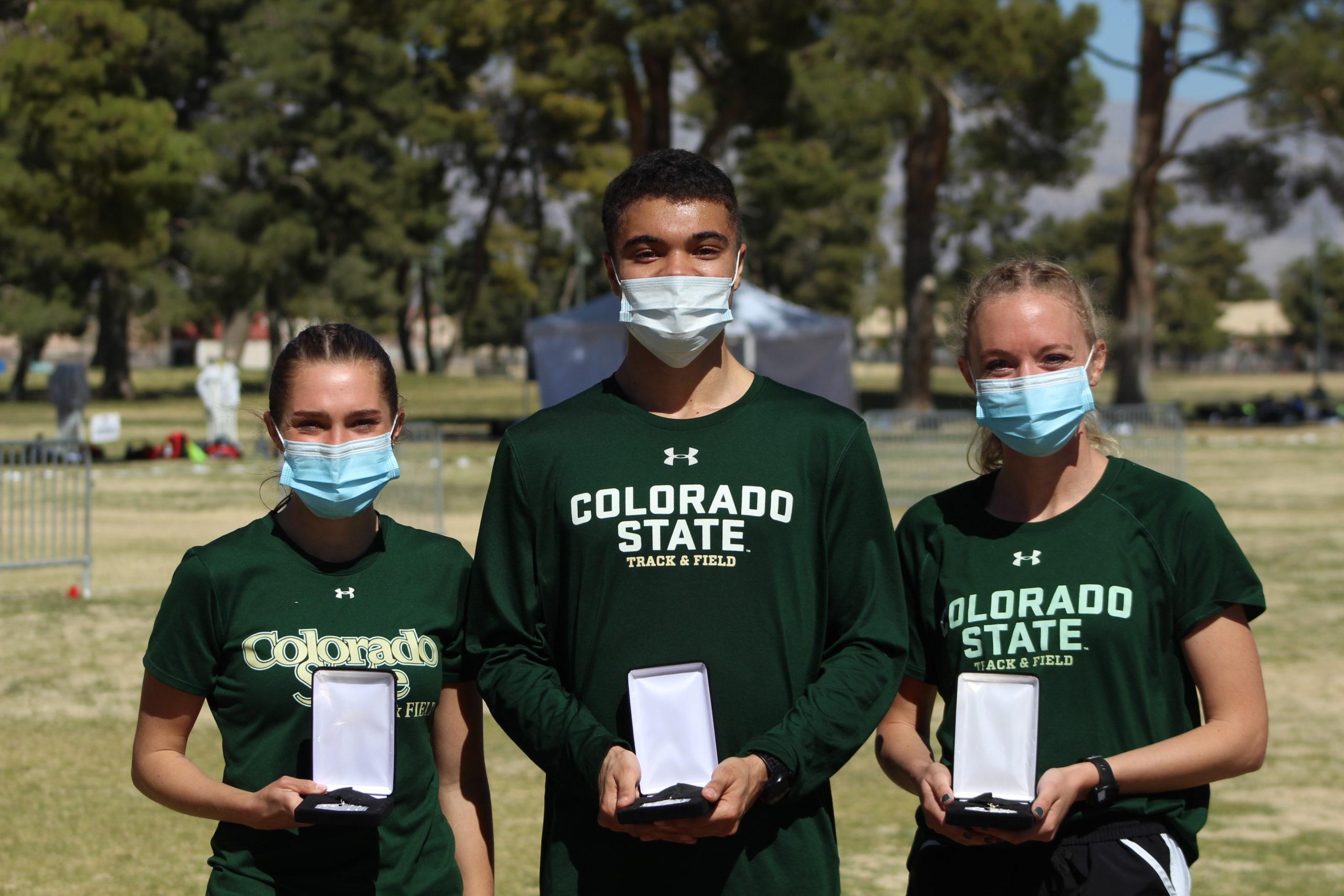 LAS VEGAS — The Colorado State University cross country program started the year trudging through the Wyoming snow and ended the conference season dripping with sweat in Nevada's desert heat.
The women's team finished the season on the podium taking third place honors, improving upon the Mountain West Conference preseason rankings that had them at fourth. 
"The women just have had a really good season; they've improved so much from last cross country season, all the way through with their development as far as their mental approach to the sport."  – Art Siemers, cross country head coach
This was not at all a surprise to team captain Lily Tomasula-Martin, who placed ninth overall and was the first to cross the finish line for the Rams.
"We know that we're going to be proving those rankings wrong, and we may be coming in as underdogs, but that doesn't limit us in any way," Tomasula-Martin wrote prior to the meet in a text message to The Collegian. 

The Rams proved themselves against a gauntlet of Mountain West competition that included two nationally ranked programs; the University of New Mexico and Boise State University were the only programs to finish ahead of the Rams in the overall standings.
"We only lost to the number one team in the country — New Mexico," head coach Art Siemers said. "Boise State is ranked 11th, but they're better than that." 
Siemers was most proud of the depth the women's team showed today, specifically junior Lauren Neugeboren's performance.
"(Neugeborne) didn't know she was running till last week when they added a 10th spot and ended up being our fifth runner today," Siemers said. "When you have the depth on a team like that, where you can put ten runners on the line and any one of them can score for you, it shows that your team is getting to the right place."
Two top-14 finishers are certainly an indication of a team heading in the right place. Tomasula-Martin and Lauren Offerman, the Rams' first two finishers, both took home All-Mountain Cross Country Second Team honors. 
"I think we have 10 girls that can be in the top five, and with that much depth, it really takes the pressure off because if you don't perform, there is always someone that can step up," Offerman said in a post-race interview.
This squad's ability to race as a cohesive unit is evident, but almost more impressive is the culture they have created that fosters group excellence. There is hope that their recent efforts will materialize in a lengthened season.
"The women just have had a really good season; they've improved so much from last cross country season, all the way through with their development as far as their mental approach to the sport," Siemers said. "How close of a team they are (and) how well (they) practice as a unit has just improved dramatically."
The Rams' ability to closely compete may be enough to give them an at-large bid to the NCAA national meet on March 15.
Unfortunately, dreams of national competition for the men's program are out of reach after today. The United States Air Force Academy, Utah State University and Boise State occupied the winner's podium for the men's 8,000 meter. While the men's team did not race close to their potential, redshirt sophomore Mason Brown was a bright spot, as he ran arguably the best race of his career.  
"The team didn't do as well as we wanted to today, but (Mason) probably executed the best of us," team captain Jacob Brueckman said. "We can be disappointed with the team result, but I am really proud of him." 
Brown's patience in the race saw him finish first for the Rams and take 14th overall in the race, giving him All-Mountain West Cross Country Second Team honors.
"It was a very big race, very tight pack," Brown said. "It was very hard to get around it in the first two kilometers before the gaps widened, and that's when I started moving up little by little."
As finishers collapsed at the end of the race and Gatorade was chugged desperately in an attempt to refuel lost sugars, there was a clear enemy of all competitors — the sun.
"The way heat works is you go out feeling smooth and feeling comfortable and then when it hits you, it hits you like a train," Brueckman said. 
Brueckman and the rest of the men's team will not relish in their loss; rather, they will look to take what they can from it and reestablish themselves next year as the dominant program they know they can be. 
"We're going to come back next year with every single guy returning; we aren't graduating a single person," Brueckman said. "The work we did this season is going to roll over into the next year, so we just have to keep our heads down and stay focused on the process." 
Scott Nies can be reached at sports@collegian.com or on Twitter @scott_nies98.