Rams to clash with Wolfpack in NIT quarterfinal
Bailey Shepherd
March 24, 2021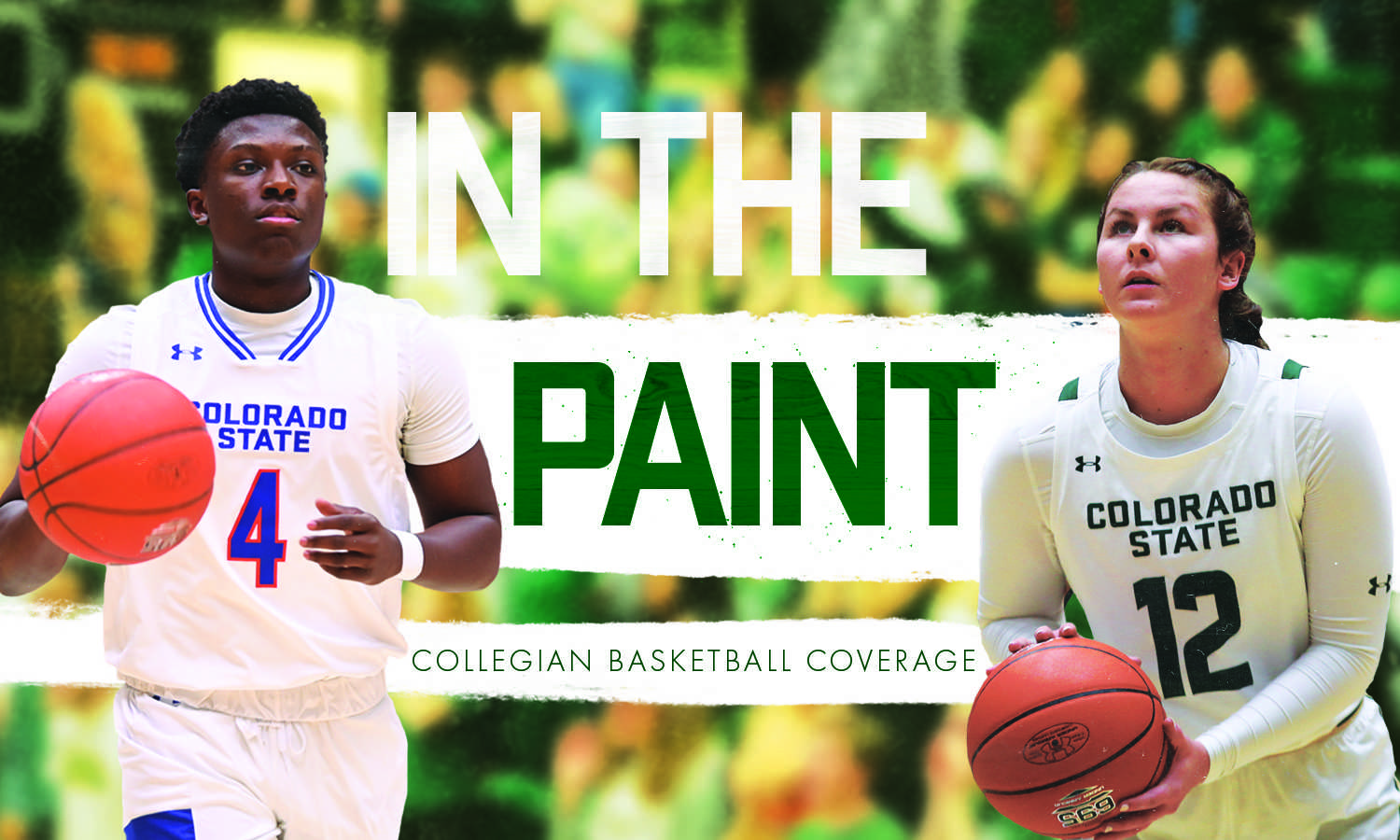 Before the NCAA Tournament prepares for a weekend of Sweet 16 action, the Colorado State Rams will march on into quarterfinal play of the National Invitation Tournament.
The Rams are coming off of a 75-73 win over the University at Buffalo but will have a tough matchup ahead of them when they take on the North Carolina State University Wolfpack.
CSU's matchup against the four-seeded Buffalo team was a close contest from start to finish. The Rams' dramatic win was fueled by the offensive prowess of starting trio David Roddy, Isaiah Stevens and Adam Thistlewood, who finished with 17, 14 and 14 points, respectively.

When CSU puts forth an offensive showing that spans the entire team, they are near impossible to contain."
The real story of this first-round game was the dramatic finish. Buffalo hit a game-tying 3-point shot to even the score at 73-73 with 14 seconds left in the game before the Rams charged down the floor, and Stevens powered his way to the rim and managed to pull off an impressive finish to put the Rams up 75-73 with 1.2 seconds left in the game.
With a timeless win in tournament play like that under their belts, CSU will be looking to carry this momentum back to Texas and into their game against the three-seeded NC State.
However, if there's any team that could possibly have more momentum coming into this matchup, it's the Wolfpack.
In a double-digit win over Davidson College, NC State shot lights out. The Wolfpack flipped an offensive switch that powered them to a season-best 58.8% shooting percentage from the field.
The Wolfpack got off to a fast start, and it's easy to see why. Their offensive explosion was in large part thanks to NC State's size advantage, as they logged 38 points in the paint. With strong efforts from 6-foot-11-inch forward Manny Bates, who went 7-7 shooting and poured in 14 points, and 6-foot-10-inch forward D.J. Funderburk, who went off for 21 points, the Wolfpack refused to let Davidson keep it close.
To put it simply, NC State is playing its best basketball right when it needs to.
The Wolfpack's inside presence could pose a multitude of problems for Colorado State. CSU allowed Buffalo to score 38 points in the paint. With two of NC State's starters towering 6-foot-10-inches or more, the Rams will have to be strong on interior defense if they want to limit the damage NC State has proven they are capable of. 
The keys to the game for Colorado State will be their ability to convert the deep ball and how they can dictate the pace of the game. NC State got off to a fast start in their last game, and if the Rams want to keep their offense at bay, they're going to have to be diligent with hustling back in transition.
Colorado State shot slightly below their season average in 3-point percentage in their game against Buffalo with 35% of their deep shots finding the net. NC State is also a formidable defensive team around the perimeter; they kept Davidson to 29.2% shooting from beyond the arc. CSU's ability to make deep shots against this defense is going to either make or break this matchup for the Rams.
Besides being a consistent threat from deep, the Rams will need to continue to spread the wealth. Totaling 17 assists against Buffalo, the Rams' ability to share the ball was on full display, and a similar occurrence will need to happen again in this matchup. When CSU puts forth an offensive showing that spans the entire team, they are near impossible to contain. 
The marquee matchup in this game is going to come at the forward position between Roddy and Funderburk. Both players played an incredibly important role in their first-round games and throughout the season.
Roddy has been CSU's best asset offensively, and while he may not be the perfect size matchup for the large NC State forward, his strength on defense can more than make up for it. Keeping Funderburk from going off in the paint will be essential if the Rams want a result.
Freshman forward James Moors will also need to have a big game for the Rams to mitigate their opponents' inside presence. Moors has been steadily improving all year, and, after going up against Utah State University's Neemias Queta, he has experience against some dominant bigs. A strong defensive showing from Moors could prove to be the difference in this game. 

Bailey Shepherd can be reached at sports@collegian.com or on Twitter @B_Sheps .