Isaiah Stevens' late-game heroics secure NIT win
Bailey Bassett
March 21, 2021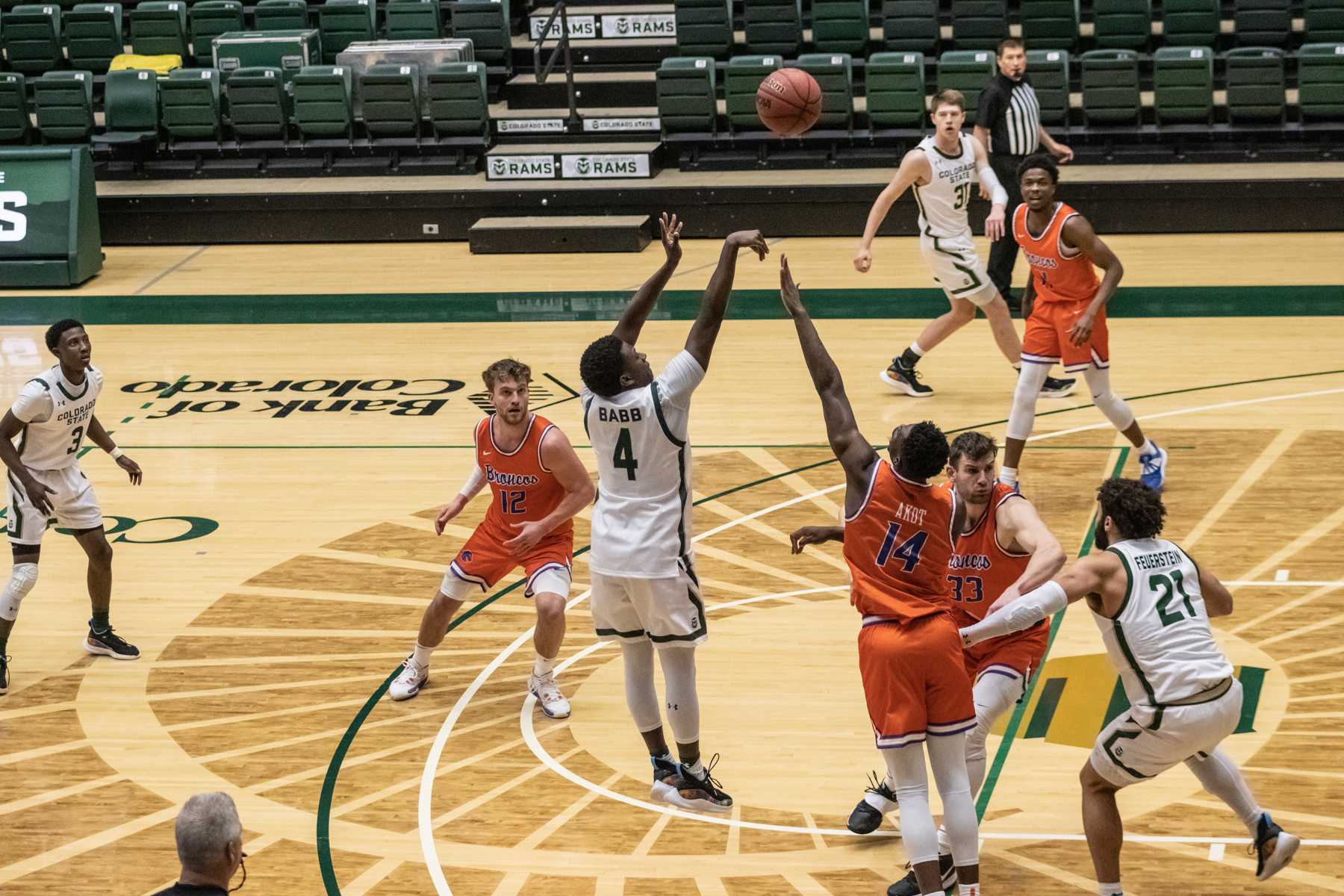 The Colorado State men's basketball team survived a nail-biter in their first-round win against the University at Buffalo in the National Invitation Tournament. 

A strong showing in the NIT is imperative to the Rams finishing the season on a high, especially after their March Madness snub. Their 75-73 win is a step in the right direction, but it certainly did not come easy. 
Buffalo hit a 3-pointer to tie the game just before the Rams' final offensive possession, but 14 seconds was far too much time for Isaiah Stevens, as he thrives in these types of high-pressure situations. Adding yet another clutch shot to his resume, Stevens drove to the basket for a game-winning layup with 1.2 seconds left to give CSU a two-point lead.
ICE IN HIS VEINS – COLD BLOODED! @IsaiahStevens7 FOR THE WIN!!!!#TeamTogether#RightNowMeansEverything pic.twitter.com/CAIPVX5bjG

— Colorado State Men's Basketball (@CSUMBasketball) March 20, 2021
Head coach Niko Medved elected not to call a timeout and instead let his lead guard take over in the hopes that the Buffalo defense would be rushed and not have enough time set up. With the game clock winding down, Stevens blew past his defender and converted a difficult layup right at the rim in the face of a Bulls defender. 
Stevens was on the fringe of a double-double with his 14 points and nine assists. Adam Thistlewood also chipped in 14 points and looks to be quickly putting his scoring woes from the Air Force Reserve Mountain West Men's Basketball Championship behind him. 
David Roddy had yet another explosive game. Roddy led the team in two categories after putting up an impressive 17 points and eight rebounds. Roddy's consistency to string together games that span the stat sheet has been a huge factor for the Rams in putting together some quality late-season games. 
Colorado State had four starters that ended up with double-digit points and showed that, when they are forced to play an offensive team, the Rams can certainly rise to the occasion. Perhaps most important is that this team is continuing to move the ball this deep into the season. Medved's squad had 17 assists in their opening game of the NIT — a stark improvement from the six they had in their loss to Utah State University. 
The Rams responded to their NCAA letdown in the perfect way against Buffalo. Now in round two, they will face North Carolina State University on March 25. The Rams will look to up their transition scoring against NC State, as against Buffalo they only scored
three fast break points
. 
NC State is the three seed in the NIT and is coming off a first-round 75-61 win over Davidson College. With a 9-8 conference record in the Atlantic Coast Conference and a 14-10 overall record, the Wolfpack will be a solid opponent. 
They have wins over numerous ranked teams and teams that made the NCAA tournament. The lack of ranked opponents was the one blemish on the Rams' record keeping them out of the NCAA tournament, so it will be interesting to see how they perform against a team that has been playing superior competition all season long. 
Bailey Bassett can be reached at sports@collegian.com or on Twitter @baileybassett_.