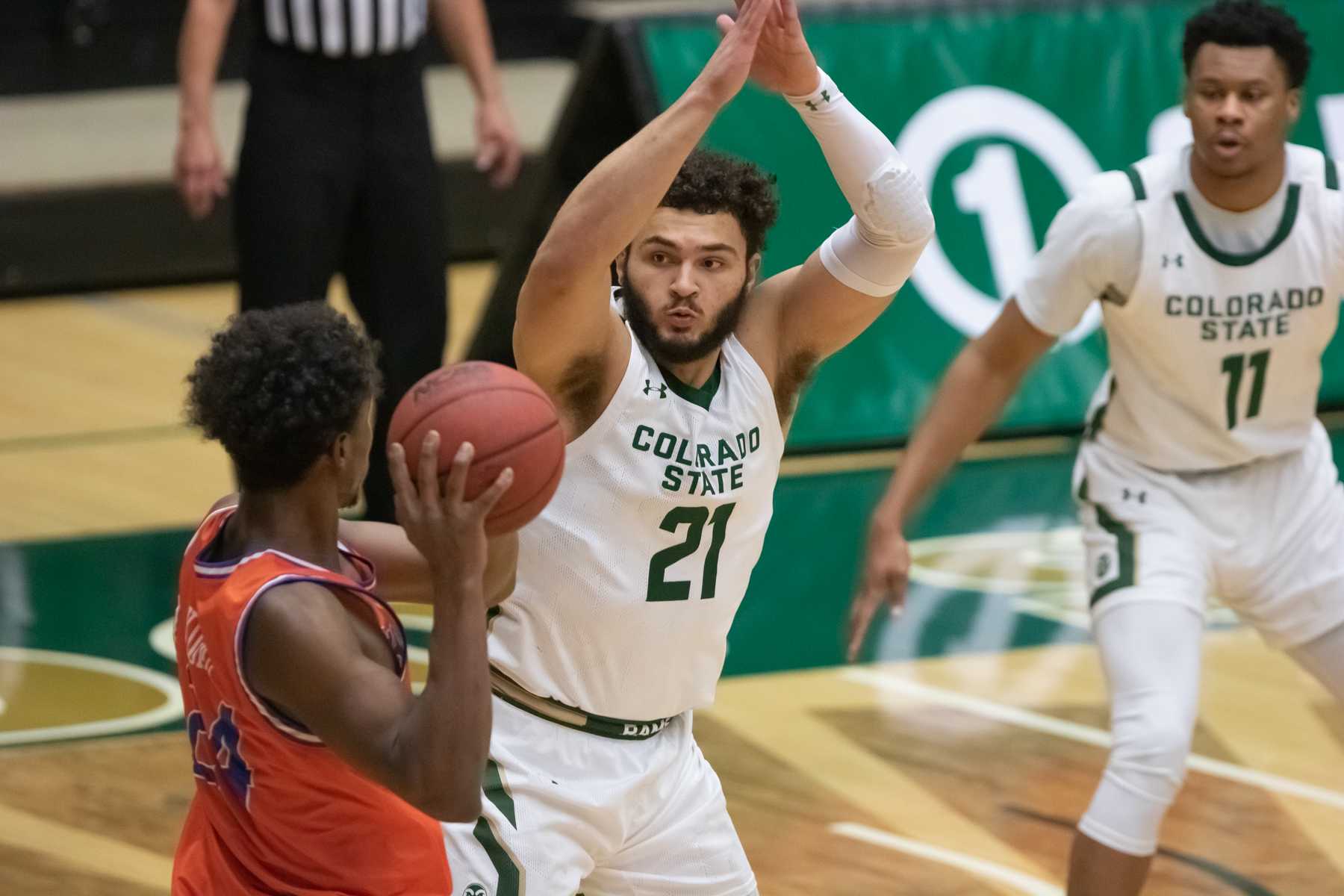 After a crazy 2019-2020 NCAA men's basketball season, the championship tournament was canceled for the first time since it was founded in 1939 due to COVID-19 concerns. March Madness is a sports staple and, thankfully, it is expected to go forward as planned this year. The Colorado State University faithful has even more to look forward to as the CSU men's basketball team looks to make the big dance for the first time since the 2012-2013 season. 
Adding non-conference matchups is a risky gamble as wins could secure tournament selection, but one loss could bounce them out of tournament contention."
The Mountain West Conference is stronger at the top than it has perhaps ever been, and the league is having its best season since the conference's heyday in the early 2010s. The conference is looking to be a four-bid league, which would be unusually high for the Mountain West. 
The Rams are a top-notch 3-point shooting team and can beat just about anyone if they are hot from there. They move the ball well and run in transition. Although they aren't the biggest team, they've found their own defensive identity through peskiness and a grit and grind mentality.
Projected as one of "the last four in" in the latest ESPN bracketology, this would put CSU as a 12 seed competing in the play-in game where they would take on Stanford University. Bringing an impressive average of 19.2 points and 6.9 rebounds per game to the table is Stanford senior Oscar da Silva, someone to definitely look out for should this matchup materialize. 
CSU is currently 14-4 overall with an 11-3 conference record. They are a top 50 team according to the NCAA net rankings and have some big wins on their resume. They split their series against Boise State University, who was a fringe top 25 team at the time. The Rams also have series splits against the other two Mountain West powerhouses — Utah State University and San Diego State University. 
CSU has few blemishes on their resume for receiving an at-large bid. An early-season loss to Saint Mary's College of California is one thing going against them. It was an ugly loss that saw CSU's offense run stagnant and it doesn't help the Rams' tournament chances that SDSU would go on to beat Saint Mary's in blowout fashion. 
Luckily, CSU has dominated the lower tier teams in the conference that they are expected to beat. The main argument against CSU getting a bid to March Madness is that they do not have any high-profile non-conference wins. 
SDSU has wins against the University of California, Los Angeles and Arizona State University. These are significant wins, as both these teams were ranked early on in the season. Still, the Aztecs only sit fourth in the Mountain West Conference standings.
Boise State, after an opening loss to the University of Houston, won 13 in a row before suffering their next loss against none other than Colorado State. The Broncos' resume includes a win over Brigham Young University, a team that SDSU actually lost to. Utah State is also searching for a bid to March Madness. The Aggies haven't been overly impressive in non-conference play but have taken care of business in the Mountain West, hence their top ranking. 
ESPN bracketology has Utah State as a 12 seed, SDSU as a nine seed and Boise State as an 11 seed.
CSU's late-season schedule has taken an unfortunate turn, and it is yet to be determined if it will help or hurt their chances on Selection Sunday. The series against the University of New Mexico and the University of Nevada, Reno were technically postponed due to COVID-19 precautions, but as the season nears its end, it remains unclear if these contests will get rescheduled. 
As it stands, all that is left on the Ram's schedule is a series against the United States Air Force Academy. If these are the only two games left for CSU's regular season, a sweep against Air Force would give the Rams a decently clean resume. Although it would be a solid conference resume, it is definitely one that could lack the depth required to make the tournament. 
If Colorado St doesn't wind up finding games this weekend, they are two wins over Air Force and one conference tournament win from entering Selection Sunday with a clean resume, a top 50 NET and 2 Q1 wins. Is that enough? Or should CSU roll the dice and try to find more games?

— Kevin Sweeney (@CBB_Central) February 16, 2021
That's why the possibility of the postponed games getting rescheduled or CSU adding a non-conference opponent or two is imperative to the Rams making a better case as to why they should get a bid. Adding non-conference matchups is a risky gamble as wins could secure tournament selection, but one loss could bounce them out of tournament contention.
All of this speculation could be put to bed should CSU win the Mountain West championship tournament, which would give the Rams an immediate bid to March Madness. 
The March Madness tournament will be held from March 18-April 5 and will be held in its entirety in Indiana to limit exposure and travel. 
Bailey Bassett can be reached at sports@collegian.com or on Twitter @baileybassett_.