CSU women's soccer returns for spring season
Tyler Meguire
January 20, 2021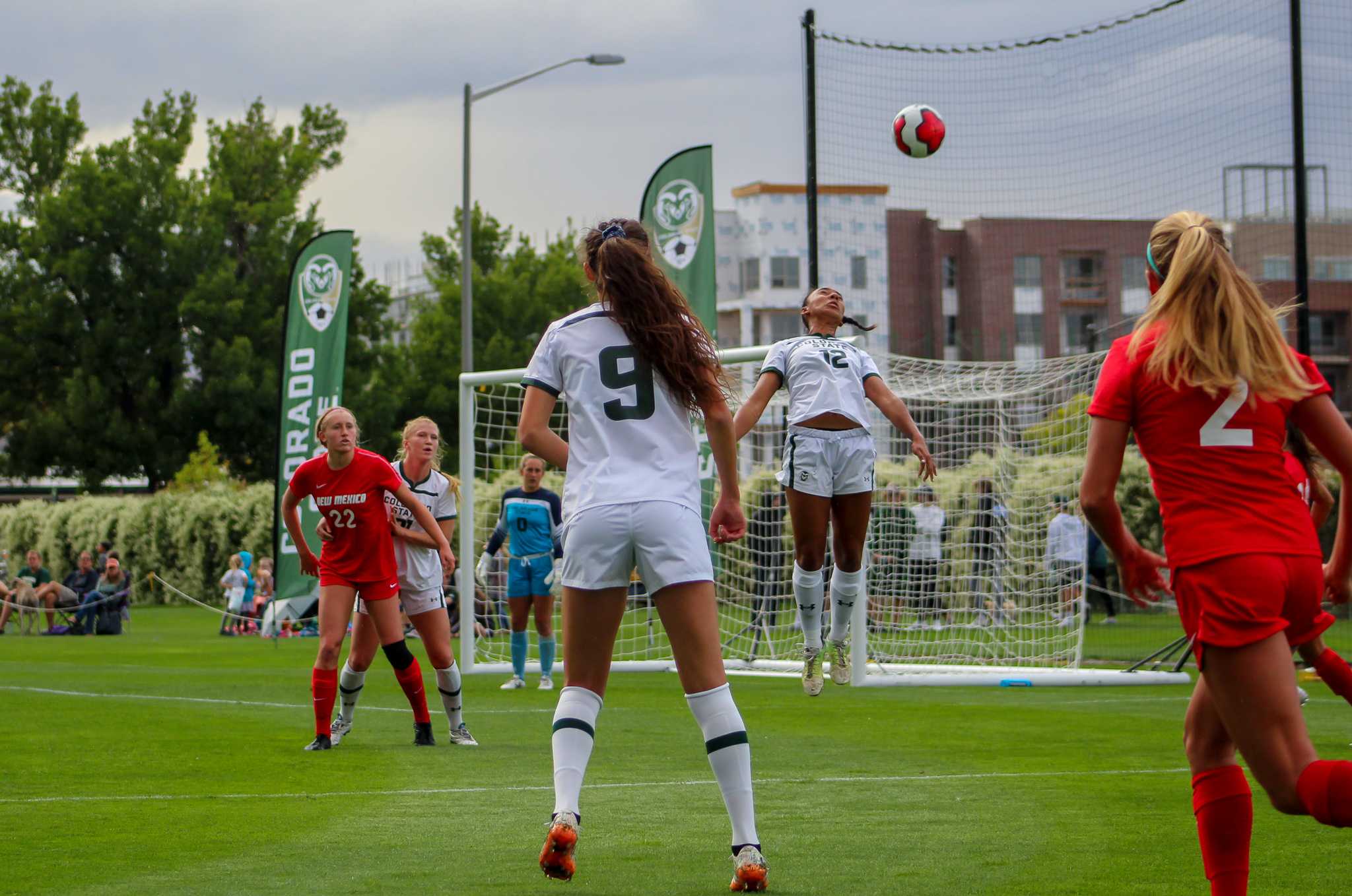 The Colorado State University women's soccer team will be able to expand on its momentous 2019 season after all. CSU released its spring season schedule on Jan. 6, after months of uncertainty after the season's postponement in the fall.
CSU will participate in a six-week, conference-only double round-robin schedule. Over the six weeks, the Rams will play four opponents with each team playing one game at home and one on the road.
"At this time and under our current normal, I consider this a New Year's miracle." -Bill Hempen, CSU women's soccer head coach.
Typically, the Mountain West Conference championship tournament is held at the end of the regular season to determine who gets an automatic bid to the National Collegiate Athletic Association tournament. Last season, the Rams had their championship dreams cut short after losing in penalty kicks to California State University, Fresno in the first round.
According to an update on the Mountain West website, there will be no culminating Mountain West tournament; rather, the top seeds from each division will play each other on April 17 to determine who will play in the NCAA tournament. 
https://twitter.com/CSUFutbol/status/1346850764770205696
CSU gets a familiar matchup with the University of New Mexico at home to kick off the 2021 season. After two home games, the Rams will cover both ends of Colorado in their three-game road trip ending with the University of Wyoming. The Rams will head back to Fort Collins for three games and complete the season with a two-game road trip.
"At this time and under our current normal, I consider this a New Year's miracle — an actual schedule we can all point to," head coach Bill Hempen said. "I look back at the fall and how our team approached daily training with no reward of true in-game competition, and this is what they were working toward, and it is now a reality. The staff and the team cannot wait to get going again."
2021 Regular Season Schedule 
March 5 – New Mexico
March 7 – Utah State University 
March 12 – at Colorado College
March 14 – at United States Air Force Academy
March 20 – at Wyoming
March 26 – Air Force
March 28 – Colorado College
April 3 – Wyoming
April 9 – at Utah State
April 11 – at New Mexico
Tyler Meguire can be reached at sports@collegian.com or on Twitter @TMeguire.