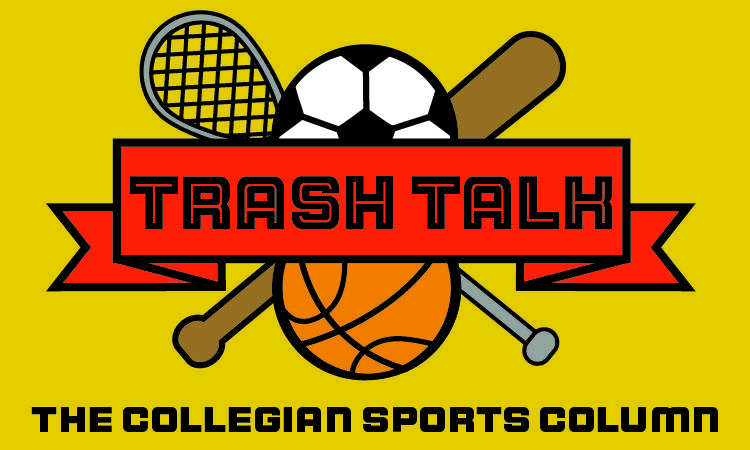 The NBA draft is on Wednesday, Nov. 18. This year's draft will go down as one of the weirdest yet highly anticipated draft classes ever. The NBA restart delay caused these prospects to wait way longer than expected to be drafted, and it is a quick turnaround to the start of the season. Although there is no clear-cut number one pick the top of the draft has some intriguing prospects. 
#NBADraft Week.

Where do you want to see @theantman05 next ⁉️#DawgsintheNBA pic.twitter.com/cRZLow4vnf

— Georgia Basketball (@UGABasketball) Nov. 15, 2020
1.

Minnesota Timberwolves,

Anthony Edwards, SG, University of Georgia
Anthony Edwards provides the best combination of positional fit and talent for Minnesota. The three-level scorer has a rare combination of explosiveness and athleticism for a player of his size at 6-foot-5-inches and 225 pounds. He won't have to play the hero ball that lowered his efficiency in college when he is surrounded by more talent.
2. Golden State Warriors, James Wiseman, C, University of Memphis
James Wiseman is ideal for a team that has way more talent than its draft position would suggest. Stephen Curry and Klay Thompson will be back from injury, and during their dynasty run a few years back, they never had a dominant paint presence like Wiseman. Wiseman is a little raw, but he will be able to focus on what he is good at early on in his NBA career. The rim running, alley-oop potential, big man transition play and dominant rim protection that Wiseman provides will add a new layer to the Golden State Warriors. The Warriors can then rely on Wiseman being their foundational piece of the future as well.
3. Charlotte Hornets, Onyeka Okongwu, C, University of Southern California
Many don't expect LaMelo Ball to fall out of the top three, and the Charlotte Hornets already have Devonte' Graham and Terry Rozier to man the point guard position for the foreseeable future. With the selection of Onyeka Okongwu, the Hornets fill an area of need and get a better prospect, in my opinion. Okongwu is a versatile big who can pass and defend and is ferocious in the paint. 
4. Chicago Bulls, LaMelo Ball, PG, Illawarra, Australia
Ball falls a little but finds a good fit in Chicago. Coby White and Zach LaVine are both scoring guards, so Ball will help drastically in the playmaking department for a team that ranked 23rd in assists per game last season. The pick comes with some risk, but his creativity and special passing are worth a shot. 
5. Cleveland Cavaliers, Deni Avdija

, SF, Maccabi Tel Aviv, Isreal, B.C.
Deni Avdija fills a position of need and is the best player available. Avdija is very versatile and provides excellent playmaking and defense. I'm a believer in the jump shot and see a player with a high floor who will find a significant role for a struggling team. 
6. Atlanta Hawks, Tyrese Haliburton, PG, Iowa State University
Tyrese Haliburton likely won't be a star, but he is an uber role-player. He can back up Trae Young and help a poor second unit for Atlanta or play alongside Young, thanks to his size and great catch-and-shoot ability. 
7. Detroit Pistons, Obi Toppin, PF, University of Dayton
Blake Griffin is only getting older, and his bounce isn't what it once was. Enter Obi Toppin, the college player of the year and excellent dunker. Toppin has an impressive offensive arsenal. He is extremely explosive and very quick for a big man. Toppin can even hit the 3-pointer, as he shot 39 % on 2.6 attempts per game. The biggest question for Toppin is defense, as he isn't laterally quick nor a rim protector. 
8. New York Knicks, Killian Hayes, PG, ratiopharm Ulm of the Basketball Bundesliga, Germany
The New York Knicks have been searching for a lead guard for years. Killian Hayes' scoring and playmaking potential will fit well in Tom Thibodeau's offense. 
9. Washington Wizards, Aaron Nesmith, SF, Vanderbilt University
AAron Nesmith is perhaps the best 3-point shooter in the class with his 52.2% 3-point field goal percentage. Although he doesn't do a lot else at this stage in his career, Duncan Robinson's playoff run with the Miami Heat proved the value of an excellent 3-point shooting specialist.
10. Phoenix Suns, Devin Vassell, SG, Florida State University
Devin Vassell is one of my favorite prospects and gives me Khris Middleton vibes. A lanky scorer and the best perimeter defender in the class, in my opinion, Vassell, I think, is worthy of being selected higher than he is being projected. 
11. San Antonio Spurs, Saddiq Bey, SF, Villanova University
The Spurs aren't used to drafting in the lottery, as they held the streak for playoff appearances for what seemed like forever. Three and D players are in high demand and Bey offers just that. 
12. Sacramento Kings, Patrick Williams, PF, Florida State University
Patrick Williams is young and raw but has clear physical traits and massive potential. The Sacramento Kings are stacked with young players but needs a boost to get over the hump. Motor and rebounding are two of his best traits, but if he can continue upgrading his improving jump shot, he can be a steal. 
13. New Orleans Pelicans, Issac Okoro, SF, Auburn University
Okoro is a defensive specialist, but I am not sold on his defense. He gets beat to the rim too often while not bringing a lot extra to the table besides consistency to the offensive end. Regardless, the New Orleans Pelicans would likely be thrilled to get a projected top-10 prospect.
14. Boston Celtics, Jalen Smith, C, University of Maryland, College Park
In the Eastern Conference Finals, the Boston Celtics had no defensive matchup for the physicality of Bam Adebayo. Jalen Smith can come in and provide solid rim protection. Smith has some old-school big man traits but added a 3-point shot in his sophomore season at Maryland. 
Bailey Bassett can be reached at sports@collegian.com or on Twitter @baileybassett_.