Mountain West refs and the fumble that did not really happen
Emmett McCarthy
October 31, 2015
The Rams were down 7-0 in the first quarter when Jasen Oden Jr. fumbled on San Diego State's goal line. Or did he?
"I'll leave it to the officials to make that call," Oden said. "Unfortunately, I thought I did (break the plane)."
On CSU's first drive of the game, the Rams marched down to SDSU's 2-yard line, thanks mostly to the power running of Oden Jr. However, he coughed the ball up on a controversial play.
A television timeout created some confusion, as referees did not get around to reviewing the play until afterwards. Replays shown in the stadium appeared to show Oden clearly breaking the plane with possession of the ball.
Officials upheld the call on the field though, much to the dismay of fans. Reporters in the press box were confused by the call as well, and were told that Mountain West officials reviewing the play did not see the same angles as those in the stadium did.
However, the MW clarified on Twitter to the Coloradoan's Matt Stephens that the refs did in fact have every angle available to them.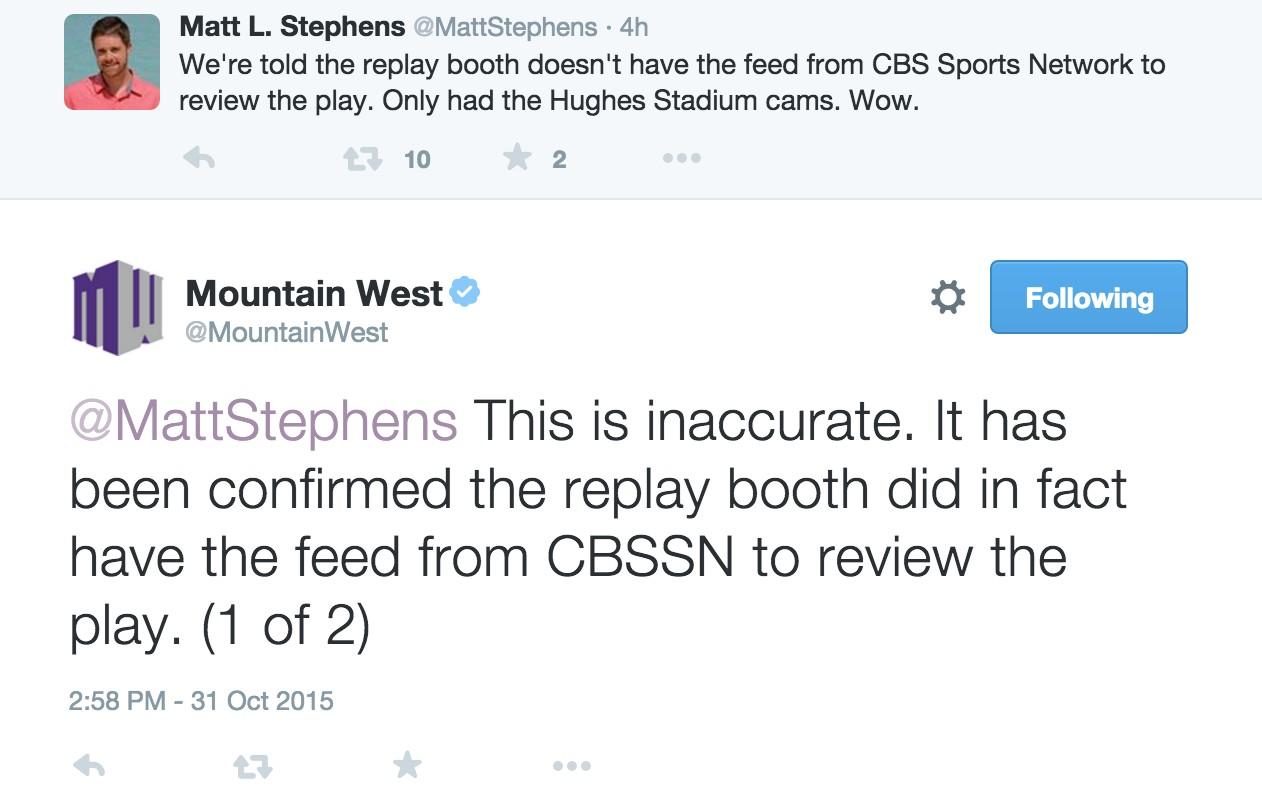 Not surprisingly, some Rams fans were only angered by the clarification, and one fan offered their own visual "proof" of the touchdown.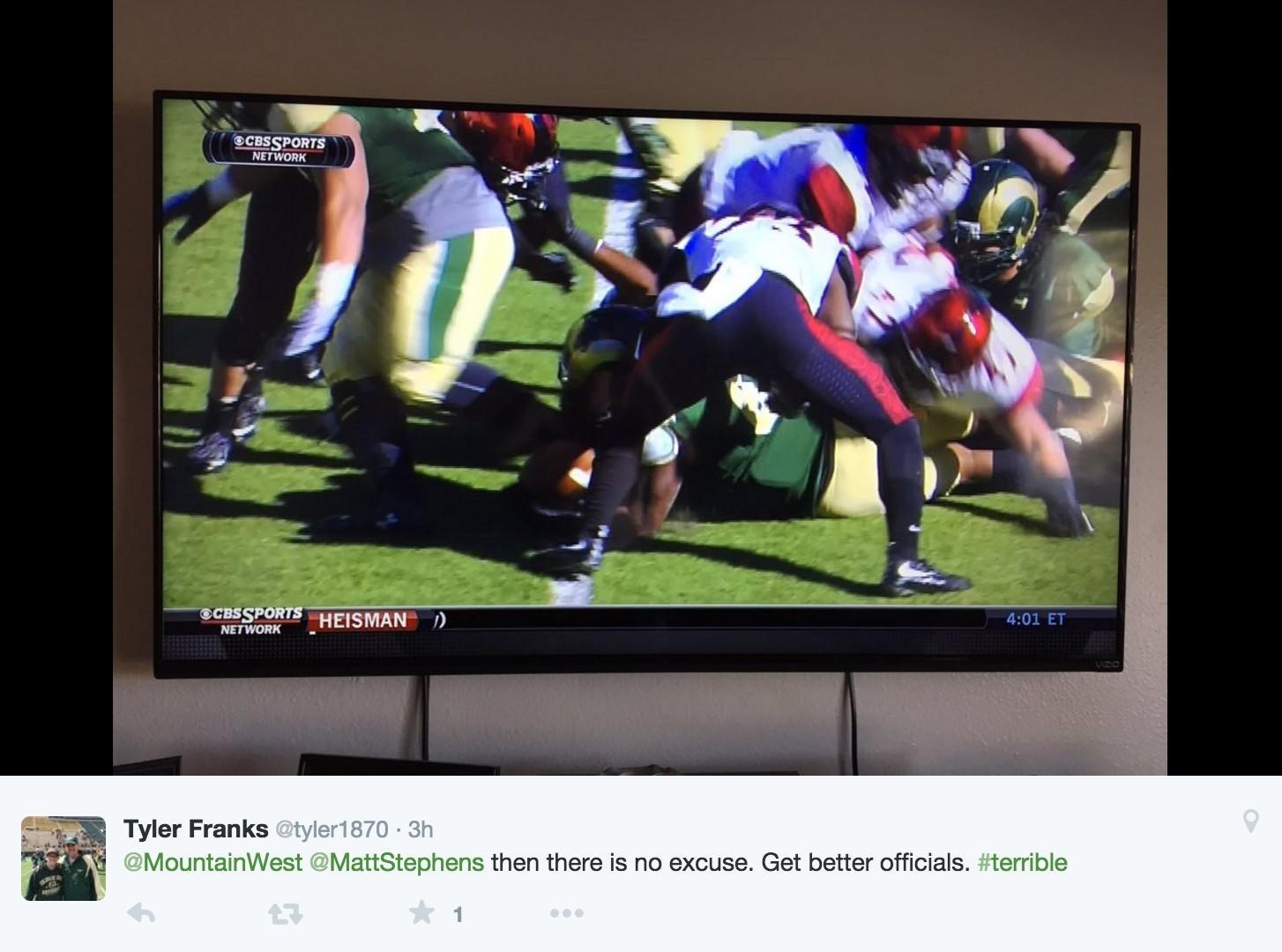 "I saw what you saw," Bobo said when asked about the play afterward.
He went on to say that officials explained that the ruling had to do with shadows obstructing the view enough to make the call disputable. It was originally ruled a fumble.
Bobo also went on to say that regardless of the call, it was an unacceptable mistake to reach for the end zone in that situation without it being fourth down, a sentiment that Oden echoed. 
"We came out with a good drive on offense but unfortunately I let the ball go," Oden said. "I can't do that."
Adding to the confusion though was that Oden's elbow hitting the ground appeared to cause the fumble as no SDSU player appeared to come in contact with his upper body, meaning CSU would have retained possession if Oden hadn't yet broken the play.
The 24-point difference in the final score makes the play look less relevant than it really was within the context of the game. And maybe that's a fair point, because perhaps SDSU would have played with more urgency on the next drive had CSU tied the game up at 7-7 on the play in question.
But one thing is certain: Mountain West officials continue to be a running joke.
Collegian Sports Editor Emmett McCarthy can be reached by email at sports@collegian.com and on Twitter @emccarthy22.