Jim McElwain's offense progressing with CSU football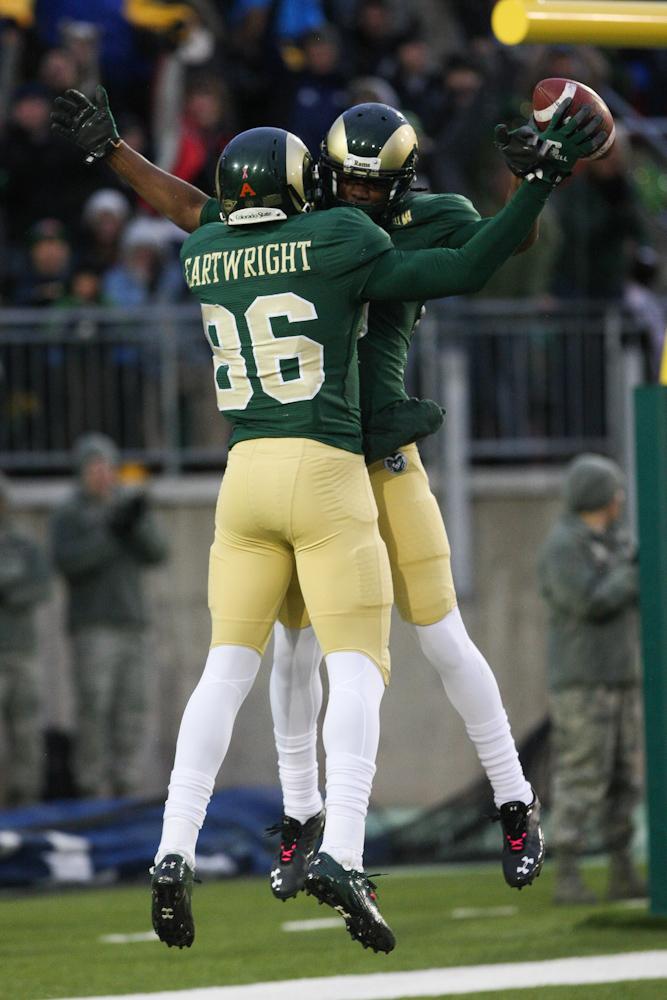 When Jim McElwain came to CSU last season fresh off his second national championship with Alabama as an offensive coordinator, he was faced with the challenge of implementing his scheme for offense.
After a disappointing 2012 season in which CSU ranked in the nation's last third in passing yards (No. 85), rushing yards (No. 97) and points per game (102), the Rams have said that the schemes McElwain has been implementing over the past year and a half has started to click.
"I feel way more confident, I actually know the offense," CSU quarterback Garrett Grayson said.
"I feel like last year, there were some times where I still didn't know exactly what everybody was doing, couldn't get them lined up and if they had questions, sometimes I couldn't even answer it.  So I think having this extra year getting the year under my belt like I have, it helps a lot."
That familiarity with the new scheme helped the Rams progress in the team's second scrimmage on Sunday, when the team rushed for 199 yards in 111 plays and threw just one interception.
"All the different tempos that we kind of went at today, I think we handled it a lot better than we have as we've been practicing, so that was really positive from that standpoint," McElwain said after the scrimmage.
During the three scrimmages that the Rams had last spring, the defense tended to dominate the offense, routinely recording a double-digit margin in sacks which was highlighted by a 20-plus sack performance in the first spring scrimmage of 2012.
This year, however, McElwain made a point to note that during the situational drills the Rams used, like red zone and overtime scenarios, the battle between the offense and defense was much more even.
"Our overtime we did today, which was pretty good, both the offense and the defense won their fair share on that," McElwain said. "But I thought the guys really had a good mindset on how they competed, and you know what, we're getting better."
Now the Rams will enter their final week of practices before the annual spring game on April 20, which will be the final time McElwain and his staff will be allowed to have formal practices with the team before the fall.
The key for CSU will be to focus on what they have to do to get better and not regress, and according to McElwain that all starts with dedication from his team that he has already started to see this spring.
"This morning showed me they were mentally ready to go, where, I'm not sure a year ago that I could say that, it was like pulling them out here to get them on the bus. Well, the bus pulled out seven minutes ahead of time (today) because they were ready to go," he said.
"There's a lot of those kind of intangible things that you see guys are really starting to enjoy what they're doing, understanding why they do it and that's a step in the process of creating a good organization."
Assistant Sports Editor Andrew Schaller can be reached at sports@collegian.com