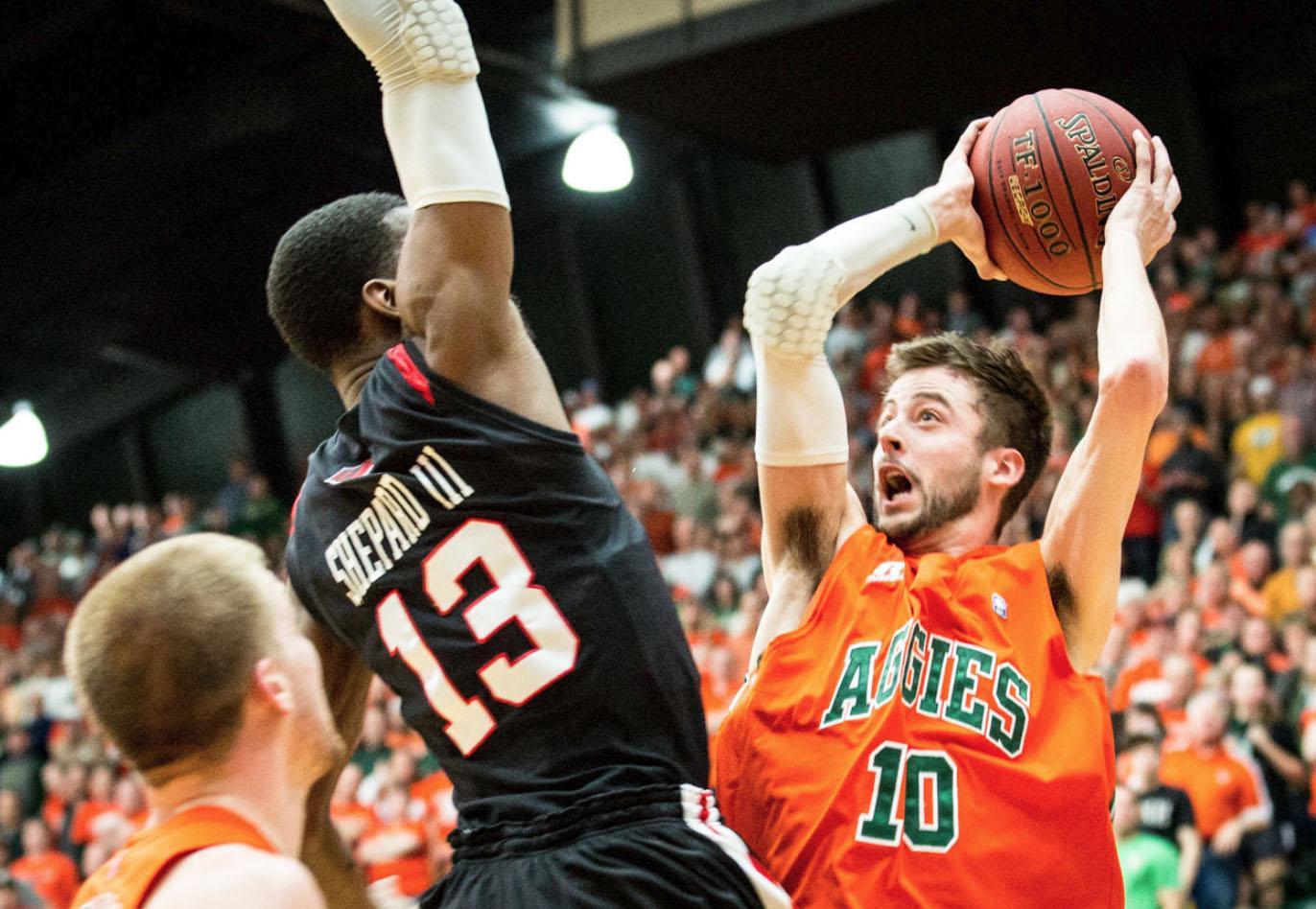 Through the first 25 games of the season, there has been one constant for the CSU men's basketball team: their dominance in grabbing rebounds.
On Wednesday night against UNLV, the Rams were out-rebounded for the first time all year 36-28, and fell on the road to the Rebels 61-59.
"I was disappointed at half when we were out-rebounded by 11," CSU coach Larry Eustachy said. "They're just really really good, the last two years they're 34-2 in the last two years here in this gym, so we had a chance to win it at the end but the tougher team won in the end."
After falling into an 11-point halftime deficit, CSU (21-5, 8-3) managed to battle back into the game and take a 55-53 lead over UNLV (20-7, 7-5) with 3 minutes 18 seconds left to play in the game.
A game that had the makings of a blowout from the onset turned into a tightly-contested battle.
But with the game tied 59-59 and the clock running down, UNLV senior Anthony Marshall hit a mid-range jumper that gave the Rebels a two-point lead with nine seconds left to play.
Marshall, who was shooting just 25 percent from the field before hitting the shot, made the one that mattered most and eventually gave the Rebels the victory.
Following the shot, CSU inbounded the ball and opted not to use one of its two remaining timeouts to set up a play and the result was a Daniel Bejarano three-pointer that rimmed out from the wing, sealing the Rams' fate.
"It just wasn't enough, we didn't have good enough effort," senior center Colton Iverson said. "We had spurts in the second half where we had good runs but it just wasn't enough."
It was a bittersweet ending for Bejarano as he was instrumental in helping the Rams claw back into the game, scoring seven points and grabbing four rebounds in the final 11 minutes, but the missed opportunity at the end could have given CSU its biggest road conference victory of the year.
In addition to the scoring of Bejarano, the Rams were aided by Iverson, who scored 16 points and notched 10 rebounds — good for his eleventh double-double of the year.
The Rebels were paced by the play of senior guard Katin Reinhardt, who scored 15 points in the game, including 10 first half points that helped give the Rebels their lead at the half.
UNLV will now prepare for a trip to Wyoming (18-8, 4-8) on Saturday night, while the Rams will prepare for a home clash with conference-leading New Mexico (22-4, 9-2) Saturday afternoon.