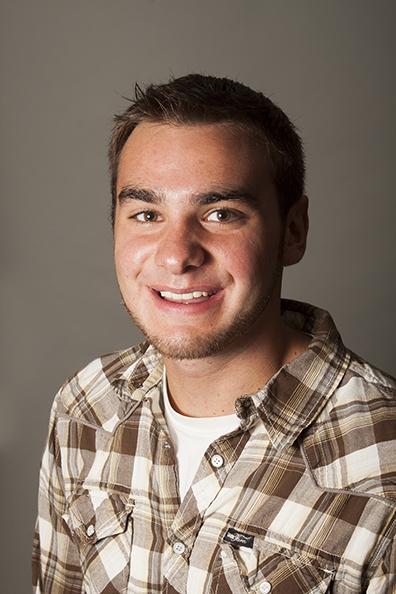 9:51 p.m.- College basketball season is finally here. Luckily, our friends at ESPN have prepared a 24 hour schedule of 11 games for their annual Tip Off Marathon. I've got a four-pack of Red Bull. Bring it on.
10:00 p.m.- Round one features West Virginia at Gonzaga.
College students in Spokane camping outside of the stadium hours before the game started to help me feel that I'm not alone.
10:05 p.m.- Somewhat of a bummer to see the first point of this basketball marathon be scored on a free throw. Pretty sloppy basketball early, but my inner optimist reminds me the games can only get better.
12:19 a.m.- 'Zaga dominates 84-50. One game down and 10 to go. Davidson at New Mexico, should be a good preview of what one of CSU's rivals will look like.
1:45 a.m.- Now we're talking, this game is tied with three minutes left. There's a sign in the crowd that reads, "it's way past my bedtime," I feel you there. The two students in the crowd wearing Teletubbies outfits have to be drunk.
1:54 a.m.-New Mexico deserved that one after coming back from 16 down in the second half to take it 86-81. Way to make it worth it for your loyal fans who stuck it out until two in the morning.
2:24 a.m.- Need more Red Bull if I'm going to get lei'd for the Houston Baptist at Hawaii game.
3:44 a.m.-This game is a blowout, so I check the guide for the next game. Stony Brook at Rider? Really?
I guess a little sleep never hurt anyone.
10:12 a.m.- Start the coffee. I need my roommate to wake up and make me breakfast.
12:47 p.m.- It feels as though I am one with my couch at this point; I wouldn't be surprised if I never moved again.
3:18 p.m.- I have just entered hour 18, the worst part is that I volunteered for this.
Luckily, it's all about to pay off. I just started the first of the last three games, so we're at the point of no return. Butler at Xavier; both great basketball teams.
5:01 p.m.- Xavier takes it, but the last two are what I have my eye on.
The Champions Classic from the Georgia Dome featuring Michigan State vs. Kansas and Duke vs. Kentucky is what America has been waiting for.
Michigan State and Kansas up first, both teams come into tipoff being ranked in the top-25 in the country. Lights, camera, action.
5:57 p.m.- At halftime it's a three-point game, and I've already seen multiple plays that will likely end up on SportsCenter's top plays. So far, this matchup has lived up to all the hype.
6:20 p.m.- Duty calls, time to go cover the CSU women's basketball game. Hats off to whoever invented the DVR.
7:12 p.m.- The social networking world has informed me that Michigan state gets the upset over KU. I'm alright with that, never been a fan of the whole "Rock Chalk Jayhawk" thing.
10:32 p.m.- I'm still going to watch my recording of Duke vs Kentucky, despite Sports Editor Cris Tiller ruining the ending for me. The coffee and Red Bull have now turned into Fat Tires — this is the main event after all.
10:45 p.m.- Kentucky freshman Nerlens Noel inspires me to rock a flat top.
11:22 p.m.- Despite already knowing what is going to happen, this game is still everything I thought it could be and so much more.
Twenty four hours and nine games later basketball season's here, and I couldn't be more stoked about it.
Quentin Sickafoose is a junior journalism & technical communications major and can be reached at sports@collegian.com.
Follow @QSickafoose