CSU football missing key players to injury for Fresno State game, season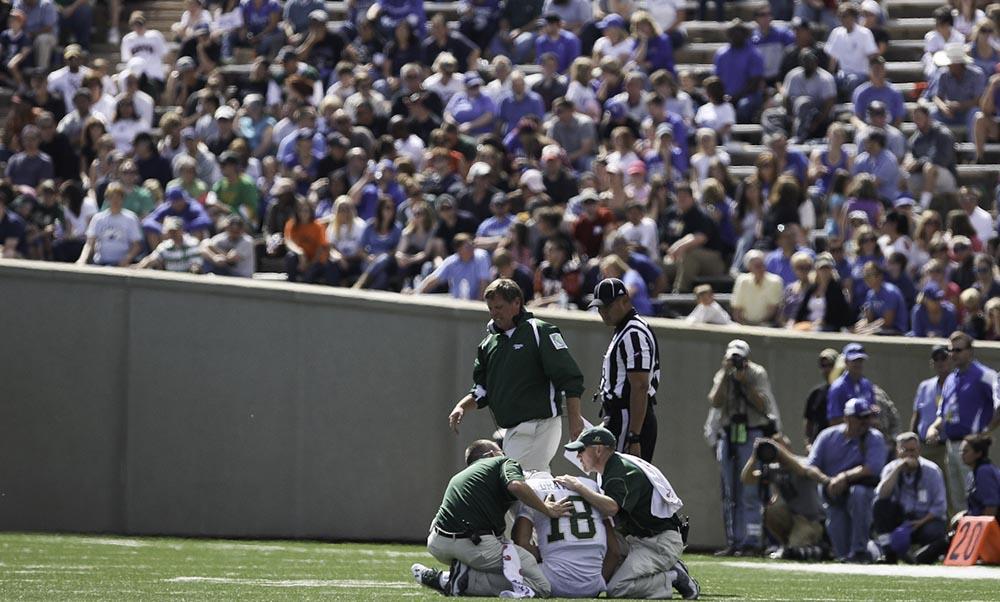 Injuries come with the territory in football, but CSU has been victimized by likely season-ending injuries to key players on both sides of the ball.
Senior corner back Momo Thomas is scheduled to have surgery on his shoulder Wednesday, which he injured during the San Jose State game Sept. 15 while returning a punt, according to coach Jim McElwain.
McElwain did not say whether or not Thomas would miss the rest of the season until the surgery was completed. Recovery time for shoulder surgeries can take "several months", according to the American Academy of Orthopedic Surgeons website. Thomas was granted a medical hardship by the NCAA during his junior season in 2010 for a right shoulder injury.
Starting quarterback Garrett Grayson underwent surgery for a broken collarbone Monday afternoon. Grayson sustained the injury in the first quarter against Air Force Saturday. Backup quarterback M.J. McPeek will start in place of Grayson going forward, and redshirt freshman Connor Smith will assume the backup role.
"Obviously we'll miss Garrett and as you know Momo was a guy that was really playing well," McElwain said. "Those two guys being out for a while is something that you don't foresee…I thought M.J. came in a did some good things, you know he did, and proved that he's ready."
Another injury during Saturday's game against Air Force was to defensive tackle Zach Tiedgen. Tiedgen sprained his knee and will miss 2-3 weeks. His injury is another to a position lacking in depth with the week-to-week status of John Froland along the defensive front.
Returning to action for the homecoming game against Fresno State will be starting safety Austin Gray, who missed last week, and guard Brandon Haynes, who saw limited action versus the Falcons.
"When you look at it from an injury standpoint, basically mid way through, five games through your season, really it's not that bad," McElwain said.
Sports Editor Cris Tiller can be reached at sports@collegian.com.