CSU football faces game changing corner, tough San Diego State defensive scheme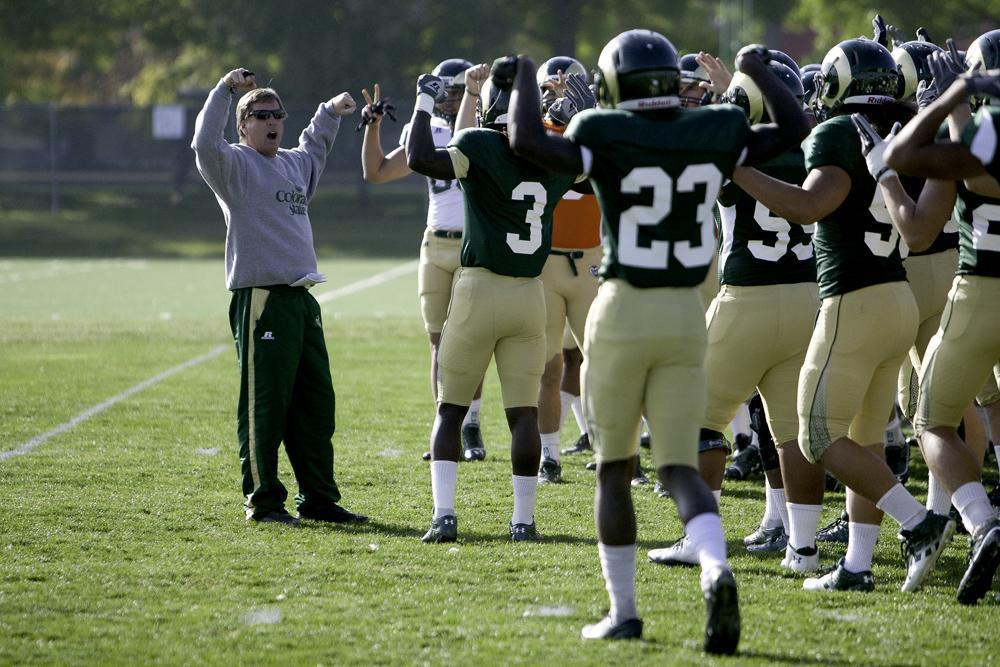 You hear the term game changers all the time in football, but there are very few players who can single-handedly dictate the game — and San Diego State has one.
Senior cornerback Leon McFadden has proved himself as one of the very best cover corners in the country, already picking off three passes in six games. Two of those interceptions have gone for touchdowns for a combined 124 yards.
In three years and six games, he found himself in rarified air within the program.
"I didn't even know that I was creeping up in the record books, to be honest with you. Over the years, I'm just going out there and playing hard," McFadden said. "I love the game and those accolades came with it. Being in those record books or being in the standings doing that is something that just came along with me doing it and having fun."
Calling him a cover corner would be an insult. McFadden is second on the team in tackles with 30 at a position not known for racking up high tackle totals.
For CSU's offense to be successful against McFadden and a defensive-minded head coach in Rocky Long, the key is to bring a higher level of physicality.
"We have to go out there and out-physical them," wide receiver Marquise Law said. "We have to play harder and I think in turn we can come out with a W."
Physicality has not been a strong suit of the Rams this season. Problems along the offensive line to dominate the line of scrimmage have come up following every loss this season. In turn CSU hasn't run the ball effectively, putting the team in third and long situations.
Despite all those issues, CSU coach Jim McElwain said he felt something this week that he rarely has up to this point.
"I feel pretty good (about the offense's preparation). Coach (Dave) Baldwin has a little insight to Rocky from being with him all those years at New Mexico, so I think that has helped," McElwain said. "We'll see something that's unique, you see it every game, every defensive coordinator has it."
The responsibility of turning around a stagnant offense rests on the shoulders, or rather shoulder, of senior M.J. McPeek, who made his first ever college start against Fresno State last week. McPeek's numbers dipped in his second game, but chose to focus on what he did well.
"I saw a couple plays where I didn't do the right things, but I saw a lot of good things," McPeek said. "We tried to throw the ball downfield and hopefully we keep trying to do that."
CSU's biggest deep threat has come from wide receiver Lou Greenwood, whose knack for bringing in long touchdowns caught McFadden's attention.
"We watched film yesterday, and as far as the receiving corps, they have a guy that's been there the last three years or so, Lou Greenwood. He's a great receiver and a great athlete," McFadden said. "We are looking forward to playing against him in the secondary."
Sports Editor Cris Tiller can be reached at sports@collegian.com.