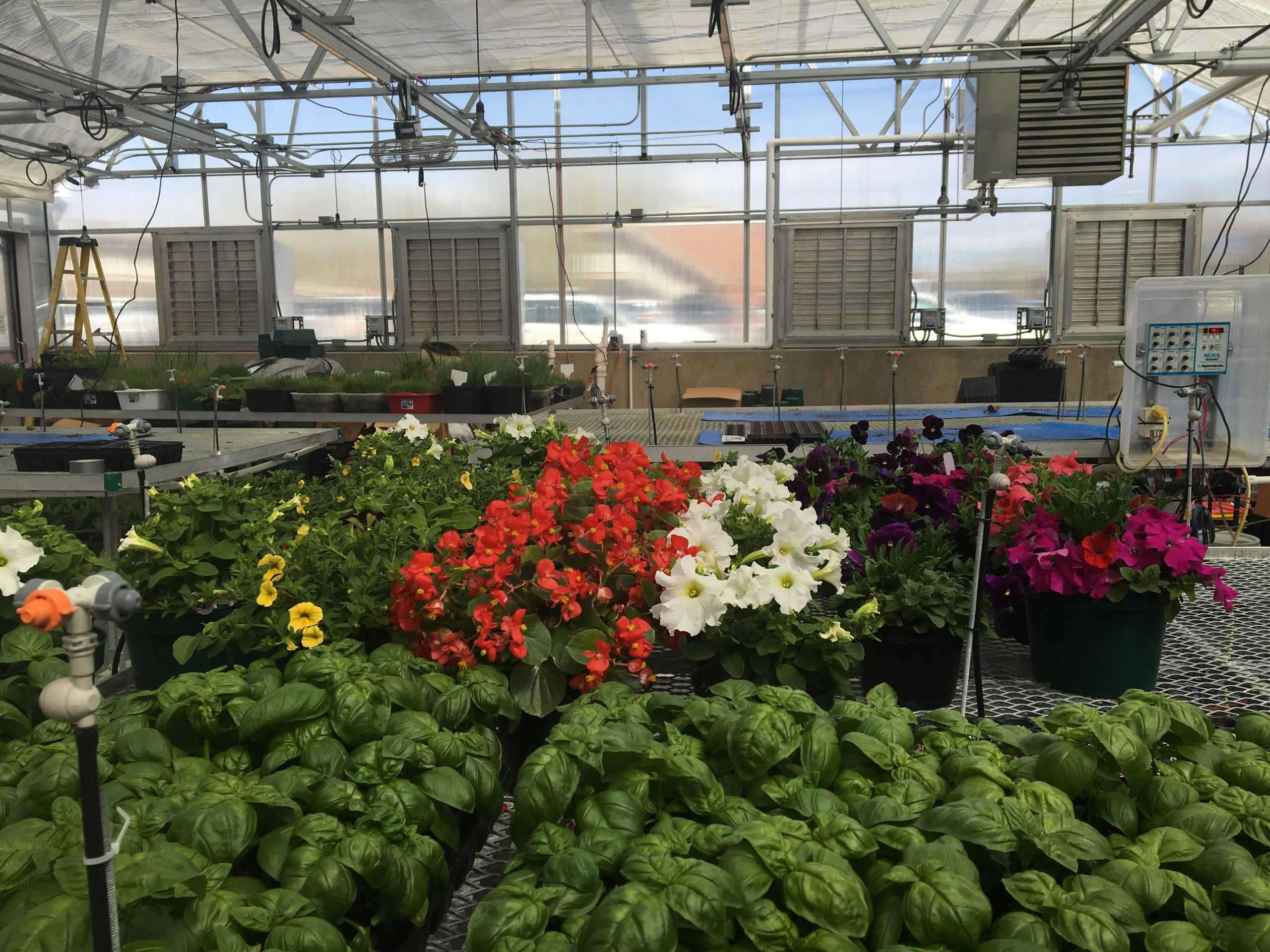 Editor's Note: All opinion section content reflects the views of the individual author only and does not represent a stance taken by The Collegian or its editorial board.
When we're feeling down or just restless, it's amazing how peaceful it can be to interact with nature or anything else that could be considered relaxing. After a stressful day or just to clear your head for a little while, going out for a short walk can do wonders for your mental health.
There are a number of natural things that can help us relax, such as taking care of plants or trying a new outdoor hobby. When we want to feel better about something, wanting to go outside could be your body's way of signaling the need to get connected with something natural.
Sitting around and staring at a screen for hours — especially considering how cramped and uninspired university housing spaces are — can be stressful. Introducing care for a simple houseplant or two to your daily routine can make you feel much more productive.
This semester has been stressful, and as we prepare for this much-needed break, it's so important to recognize how much of an impact burnout can have on our mental, physical and emotional wellbeing.
As college students or functioning human beings in general, burnout occurs when you begin to feel increasingly overwhelmed, emotionally drained and unable to keep up with a consistent schedule.
Often caused by "excessive and prolonged stress," it is likely that all of us have experienced burnout in some capacity, so it is really important to discover what can be done for yourself so that it doesn't spiral out of control.
https://twitter.com/pIantporn/status/1324781211353571328?s=20
Much of the time, the struggles that students face are severely underestimated. We are trying to get good grades and maintain jobs while simultaneously juggling the stress of social life and a healthy sleep schedule.
Connecting with nature can mean so many things for different people. Some people like to go on a hike to enjoy the outdoors, while some prefer to stay indoors and tend to a variety of different plants.
and here is where I exist for 80% of every day pic.twitter.com/V5NYaOtWvK

— Ayme (ミΦ ω Φミ)✧ (@Catcoconutart) September 3, 2020
Indoor plants are amazing for lifting the mood of your environment. They can make you feel more inspired, creative and motivated to get the day started. As a plus, houseplants promote the flow of oxygen in the room and allow for your space to be as stress-free as naturally possible.
Regardless of what makes you feel good as you unwind for the day, the most important thing to keep in mind is yourself and how you are feeling."
Besides boosting the liveliness of your home, having houseplants around and caring for them can be a great way to let out any tension in a calming and peaceful way. Personally, I've found that taking care of houseplants has allowed me to be more in tune with my surroundings and take care of myself better. This is because when I take care of myself, I take care of my plants by extension.
i think about this drawing by cécile dormeau a lot pic.twitter.com/6iMY3XQDl0

— plants (@pIantporn) November 5, 2020
The task of taking care of houseplants is very similar to having a pet. The only difference is that many houseplants take it as a personal attack when they are watered with anything less than fresh spring water.
Being in college, many of us have an extremely packed schedule, so it's important to ensure that whatever plants you choose to raise are low-maintenance and not so picky about having certain environments.
When looking for low-maintenance plants, there are a variety of different plants to choose from. These can vary in length, color and growth patterns, among many other traits. Some of my favorites include devil's ivy, snake plant or philodendron, and if you're looking for one that consumes less water, any cactus/succulent type would be a perfect choice.
However, plants aren't indestructible. Going away for a trip or having a group of people over can lead to your plants being underwatered or even knocked down.
If plants just don't happen to be your cup of tea, that's perfectly okay. There are so many other ways to relax, like lighting incense to cure a headache or meditating to reflect on what could be causing your stress. Yoga is another good way to tune into your body in a spiritual way while maybe dedicating yourself to learning the history and cultural significance behind the practice.
Regardless of what makes you feel good as you unwind for the day, the most important thing to keep in mind is yourself and how you are feeling. Mindfulness is an essential part of calming yourself down after exhausting moments, so staying in tune with your emotions is the best technique to channel out any unwanted energy.
Joslyn Orji can be reached at letters@collegian.com or on Twitter @lazy_svndae_.