EDM, MDMA, XTC and other dangerous initialisms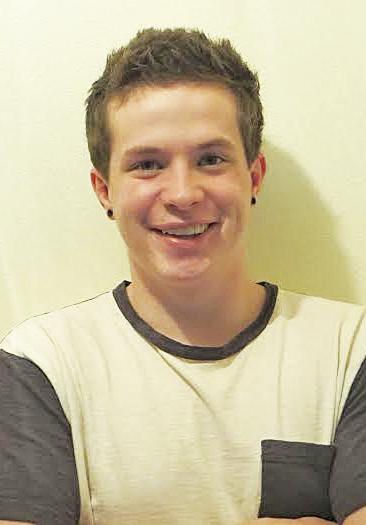 Summer is in full swing, and that means warm weather, barbecues and drug-fueled festivals. The smell of fresh cut grass always reminds me of the inevitable drug controversies that linger on my Facebook feed during the summer months.
In June alone, festival tragedies have already made headlines. Last week two people died at Glastonbury,  three people died during Electric Daisy Carnival and 36 people were hospitalized in Boston during an Avicii concert.
At the heart of these incidents is ecstasy.
Remember Wonder Balls from when we were kids? These sugar treasure chests were a chocolate shell that contained a secret toy on the inside. Ecstasy is basically a Wonder Ball for adults.
The pill is a ruse — just like the chocolate of a Wonder Ball. The thing about Wonder Balls and ecstasy is that you never know what you're going to get. Instead of a Disney figurine, ecstasy users are treated to a surprise cocktail of psychoactive chemicals.
"Ecstasy tablets are notoriously impure, often containing chemicals other than MDMA," according to Erowid, a drug information website.
This means ecstasy can lead to fickle experiences. One day it's a bouncy, energetic and playful pure MDMA ride. Other times it's a confusing assault of varied effects brought on by a random concoction of drugs which can include ketamine, methamphetamine, cocaine and many others, according to EcstasyData.
This is why it's hard to pinpoint the effect of ecstasy on EDM culture. The drug does not have a definite psychoactive quality because of the variation of drugs in the actual pill.  However, ecstasy is your grandparents' amphetamine. Kids today are poppin' molly and sweatin'.
Molly, a supposed pure MDMA powder or capsule, floods your brain with serotonin the way ecstasy is supposed to.  Molly is mistakenly regarded as a purer drug than ecstasy. But hey, your dealer said it was pure MDMA, and drug dealers are notoriously honest.
Here lies the issue with drug use in the electronic music scene: the drugs are as unreliable and random as a Skrillex beat drop. And, in some cases, almost as unpleasant.
Cracking open a Wonder Ball is exciting in concept, but not in practice. Inside the sugary enigma might be a Lightning McQueen sticker. That's lame, I wanted a Buzz sticker. This same luck-dependent happiness exists for rave drugs.
It's a waste of money, time and electrolytes to gamble your experience on unreliable synthetic highs.
A three-day pass to Global Dance Festival is $150 for general admission. If you wanted to buy tickets today to the sold-out show, you would pay $300 dollars for a VIP pass, not including candy bracelets and raccoon hats.
This is not an anti-drug PSA. Moderate, discreet and polite intoxication is a personal decision, and I won't judge that. However, drugs are serious and demand a certain level of responsibility that is not being respected in EDM, illustrated by the number of recent hospitalizations and fatalities at EDM events.
Electric Zoo is amping up drug screening efforts this year in response to the two drug related deaths that occurred during the festival last year.
Efforts like this are on the right track towards minimizing drug-related injuries at festivals, but it won't solve the problem. Festival drug users want to do drugs. That won't change, even with the addition of an "amnesty box" at Electric Zoo.
The non-profit DanceSafe is taking a different approach towards harm reduction at festivals. This organization attends EDM events and provides attendees information about drugs, safe sex, hearing protection and other EDM-related dangers at their booth. DanceSafe even offers drug-checking services where users can have their ecstasy tested to find out what's actually in it. This eliminates the secret, Wonder Ball-like dangers of ecstasy.
"We neither condone nor condemn recreational drug use," said DanceSafe on their website. "Rather, we provide a non-judgmental perspective to help support people who use drugs in making informed decisions about their health and safety."
This is the most reasonable and practical approach towards eliminating drug overdoses at EDM events. Drugs are part of the EDM culture, and services like DanceSafe aren't trying to police or eliminate drugs. Instead, the organization is educating attendees at events and mitigating harm with drug testing.
Next time you crack the glow sticks, splatter on the body paint and are about to take that Blue Superman pill you bought from your cousin's roommate, remember the roulette you could endure. Be skeptical about what you're putting in your body, and educate yourself about the risks. If you are unsure about the purity of your drugs, invest in a drug checking kit from DanceSafe's website. Your neurons will appreciate a little forethought and moderation.
Collegian Staff Reporter Danny Bishop doesn't encourage drug use, but won't judge if you partake. He can be reached at opinion@collegian.com.
Related articles