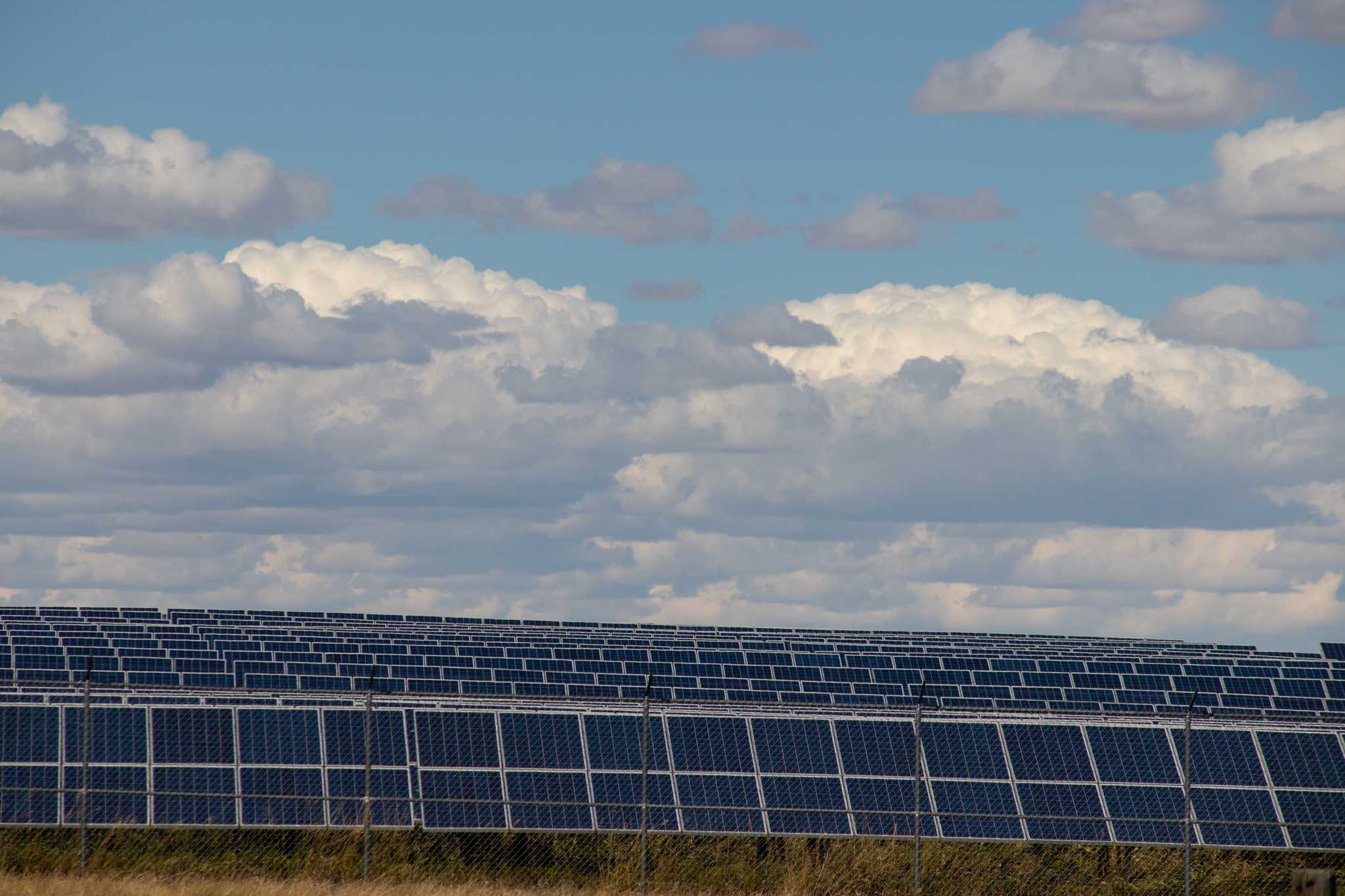 Sierra Magazine, a national magazine publication that focuses on conservation and natural resources, recently ranked Colorado State University No. 10 in sustainability for national universities.
The list, which ranked the 20 most sustainable colleges and universities, identified its reasons for placing CSU in the No. 10 spot, including the school's active use of solar panels, the geothermal exchange system beneath the Intramural Fields and the innovative CSU Horticulture Center. 
Carol Dollard, co-chair of the President's Sustainability Commission and an energy engineer at CSU, said the University has 21 different solar panel arrays going in over the next year. Solar panels are being installed at Laurel Village, the Nancy Richardson Design Center and parts of south campus. 
"Nowadays, you can install solar panels and not only reduce your carbon footprint but provide a hedge," Dollard said.
A hedge is a fixed utility cost, and the solar panels going up around campus are part of a power purchase agreement, Dollard said. This means CSU has a locked price for electricity because of the solar energy systems. 
"The electricity we buy off the grid will continue to escalate for 25 years," Dollard said. "It will end up saving the University millions of dollars in the long run, so it's a financial benefit (and) it's an environmental benefit." 
Namasté Solar, an employee-owned business established in Boulder, Colorado, in 2005, is the company installing CSU's solar panels.  
Namasté Solar's core values include thinking about their stakeholders and the environmental and local impact on the community, said Eliot Abel, a co-owner and director of commercial project development at Namasté Solar. 
"I love the business model," Abel said. "I love that it's not just about deploying renewable energy but it's about doing business in a different way."
Abel said solar energy is a great option for Colorado because there are so many days of sunshine.
"It's a clean, free source of energy," Abel said. 
Geothermal Exchange System
During the COVID-19 shutdown, CSU installed one of the largest geothermal exchange systems in Colorado beneath the Intramural Fields, which is a ground-source heat pump. 
The GeoX is used to heat and cool the Moby Arena complex, which is over 300,000 square feet, Dollard said, and includes the basketball arena, swimming pool center and sports medicine labs. 
"By taking heat out of the arena, you can use the heat pumps to send that heat down the hall and dump it in the swimming pool," Dollard said. "We'll extract heat out of the ground, send it through the heat pump and use that to heat the whole Moby complex."
Because of the way the system works, Dollard said there is no need to worry about contaminating groundwater or anything else.
"It gets us away from natural gas, which reduces our carbon footprint," Dollard said. "The grid is headed towards 100% renewable electricity — CSU has made that commitment." 
It's predicted that by 2030, Moby will be nearly carbon-free for heating and cooling, Dollard said. 
Horticulture Center
The CSU Horticulture Center supplies lettuce and other greens to CSU's dining halls and makes donations to FoCo Cafe, a nonprofit and mostly volunteer-based restaurant. 
"On Wednesday, we had one of our students harvest their table — they box that all up, put it in coolers and then Housing & Dining (Services) comes and picks up that lettuce," said Joshua Craver, an assistant professor of controlled environment horticulture. 
The Horticulture Center is trying to be as sustainable as they can when growing these foods, and one way they achieve this is by using the hydroponics method. Traditionally, growing food requires soil, but using the hydroponics method means they are able to grow food without any soil. 
"Hydroponics is basically a completely different way of looking at crop production," Craver said. "(In) Colorado, where water is a very precious resource, it's a great way to cut down on water in terms of some of the crops we grow." 
Craver said the plants grow on top of floating wraps, so the plants produce roots down into the water and take up nutrients that way.
"Water runs down a trough and a hydroponic system, and then we catch that water and pump it back up," Craver said. "We're not wasting nearly as much water as we would otherwise." 
According to the Sierra Magazine rankings, the top three universities for sustainability are Arizona State University, University of California, Irvine and Thompson Rivers University. 
For more information about the University's sustainability goals and journey, visit the School of Global Environmental Sustainability website. 
Austria Cohn can be reached at news@collegian.com or on Twitter @AustriaCohn.