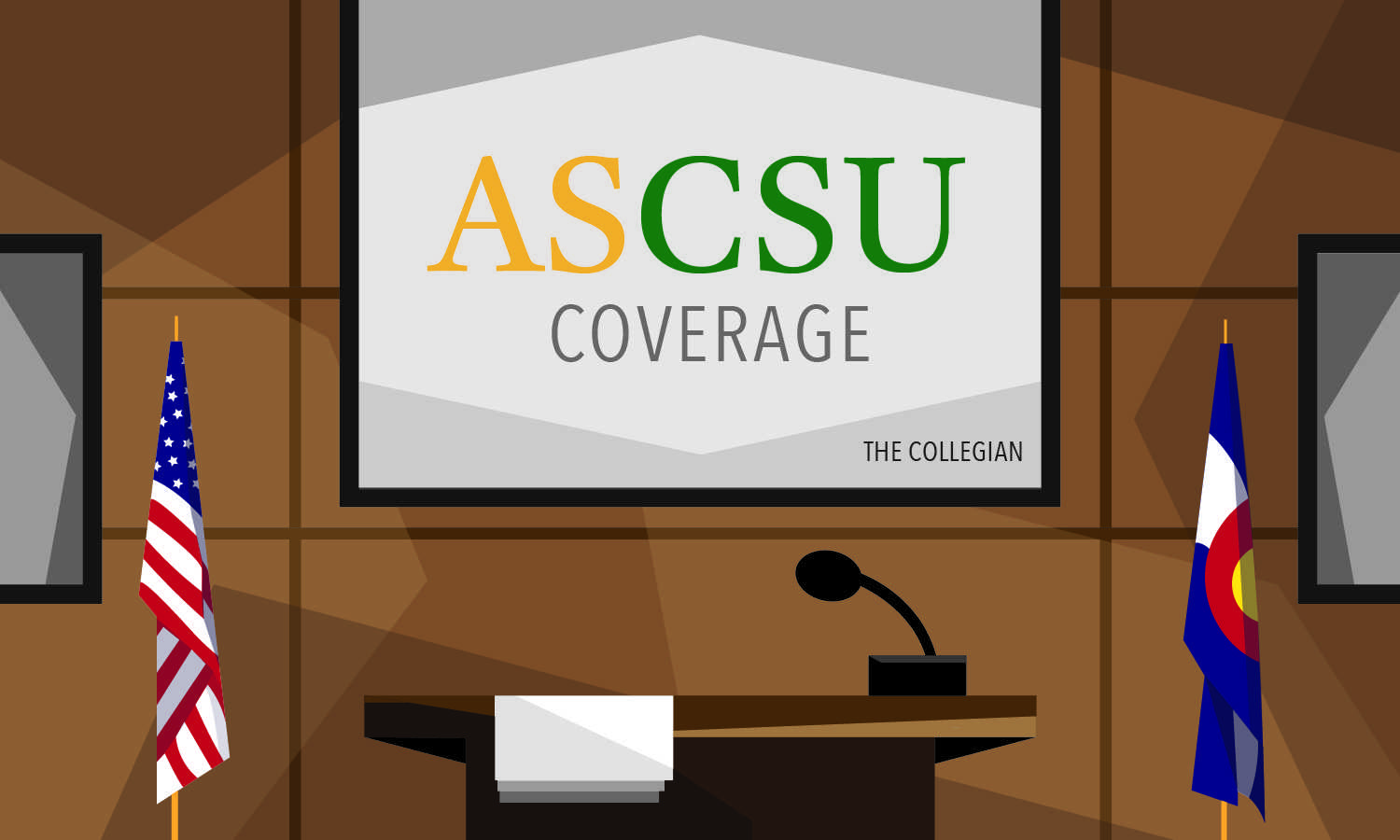 During the April 28 session of the 50th senate of the Associated Students of Colorado State University, senators discussed a day of recognition for missing Indigenous women, funding gender-affirming garments for CSU students and passed a bill to fund Rams Against Hunger.
No More Stolen Sisters
Budgetary Affairs Committee Chair Lizzy Osterhoudt presented a resolution calling for ASCSU and CSU to take action against the missing and murdered Native American women and girls. May 5 marks the National Day of Awareness for Missing and Murdered Native Women and Girls. 
"The purpose of this resolution is to bring awareness and action to the crisis that is facing our people, as in the authors of this legislation," Osterhoudt said. "When we walk into the room, … we are statistically more likely to be murdered and raped with no evidence of looking within the legal system."
The resolution talks about the statistics that Native American students are more likely to go missing or be murdered than any of their classmates. The resolution calls for CSU to formally acknowledge May 5 as a day of awareness for missing and murdered Indigenous women, girls and two-spirit people on the ASCSU calendar.
"This is a crisis that affects your peers," Osterhoudt said. "And I would very much like to see this resolution passed." 
Dismantling the binary
Senator Evan Welch presented a resolution that would encourage communication between senators. The resolution proposes that ASCSU meetings would provide plenty of time for senators to discuss legislation.
"We just felt that we've been constrained by time in these spaces," University Affairs Committee Chair Benton Roesler, a co-author of the bill, said. "And that often dictates the decision we make. … We want to make sure we have ample time to look through (legislation) and make sure we touch every facet of that legislation that could be touched on."
Gender-affirming garment bill
Senator Cindy Trinh presented a bill that will allocate about $10,000 to the gender-affirming garment program run by CSU's Pride Resource Center and the Women and Gender Advocacy Center. 
"This program helps support free access to trans-masculine, trans-feminine and neutralizing gender-affirming garments to CSU students," Trinh said. "This program provides accessible and confidential resources to trans students on CSU's campus and in which the resources that are provided are chest binders, bra inserts and others." 
Trinh said the program is usually funded by fundraising, but it's been difficult to raise money with COVID-19 restrictions. 
Charlie Williamson, a co-author of the bill, said garments such as chest binders and bra inserts can make a huge difference to transgender students on campus. They said these garments are expensive, and it's unfortunate for trans students to be forced to choose between food and essential clothing. 
Williamson also said the program will be able to fund makeup, razors and other items for trans students with surplus funds. 
Formation of ASCSU social justice library
Senator Brandon Lowry presented a resolution that would purchase 10 copies of five books for the formation of an ASCSU social justice library. The books would be written by those who identify as Black, Indigenous or as a person of color. 
"We're going to focus on five unique titles; these unique titles are going to come from within the ethnic studies curriculum," Lowry said. "There are five unique clusters of classes that fall within the ethnic studies pathway, and each of those books will be pulled from authors who identify within the BIPOC community."
Lowry said the books will also be provided in an audio format and in Braille for those who aren't able to consume a traditional copy of a book. 
Expanding student access to outdoor Wi-Fi
Speaker of the Senate Christian Dykson presented a resolution that would expand CSU's access to outdoor Wi-Fi to encourage students to continue social distancing as well as to improve students' mental health. 
"(For) us to be able to open that opportunity I think would be a contribution — not only to the students' academic success but to their mental health and well-being," Dykson said. 
Dykson said he envisions the Wi-Fi to expand to places such as The Lagoon. 
Approval of the FY22 student fee package
ASCSU Vice President Noah Schindler presented a resolution asking the senate to approve the procedures the Student Fee Review Board used to decide increases to student fees. Schindler said student fees were increased by about $50 to pay employees at the Lory Student Center. 
Schindler said the fees were not increased as much as in previous years because of the COVID-19 pandemic. 
Approval of Rams Against Hunger funding
The senate discussed a previously presented bill that would move $75,000 from the 2020-21 Board for Student Organization Funding budget to ASCSU's general fund for Rams Against Hunger. 
The money will stay in the ASCSU general fund until Rams Against Hunger provides invoices to draw money from the $75,000. The money will never be used for ASCSU but will only be allocated for Rams Against Hunger and its programs.
The senate unanimously voted to pass the resolution. 
Establishment of the MGC Dissociation Caucus
The senate discussed a previously presented bill that would hold members within the Multicultural Greek Council and beyond accountable by requiring interpersonal violence education. The bill will also encourage more open communication and accountability steps in situations of violence. 
The senate unanimously passed the legislation.
Ceci Taylor can be reached at news@collegian.com or on Twitter @cecelia_twt.