Biden administration takes steps to change Title IX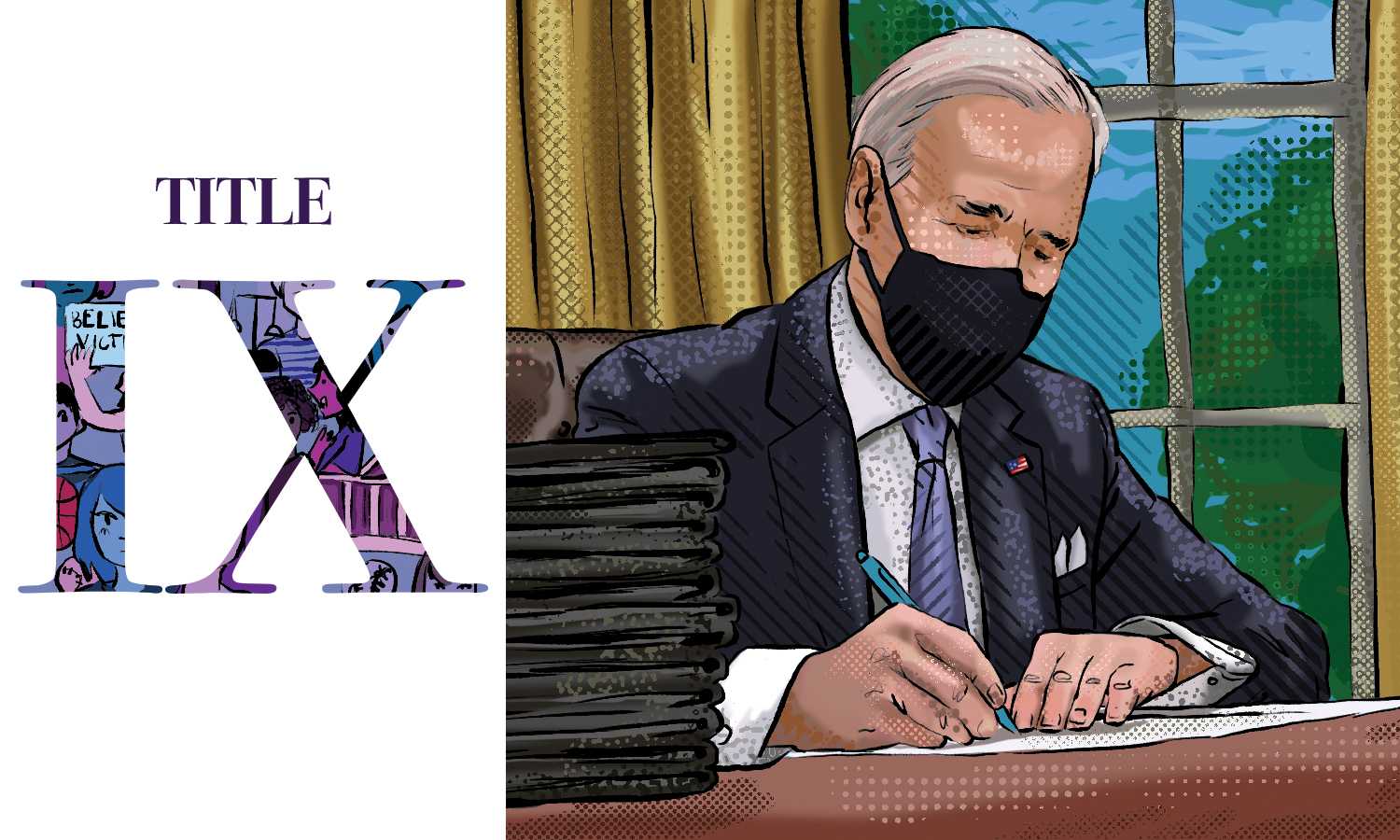 Students at universities across the country can expect significant shifts in the way their schools address gender discrimination, sexual harassment and sexual assault, including at Colorado State University.
President Joe Biden has ordered his administration to review the changes made to Title IX rules during the Donald Trump administration and will likely begin the process for making new rules in the coming months. 
Title IX refers to the section of the federal Education Amendments of 1972 that bans gender-based discrimination in federally funded educational institutions.
Title IX has since been interpreted to also cover sexual misconduct and sexual assault. Through Title IX and related legislation, the executive branch is empowered to issue rules and guidelines about how schools address gender discrimination, sexual misconduct and sexual assault. 
The executive order, titled "Executive Order on Guaranteeing an Educational Environment Free from Discrimination on the Basis of Sex, Including Sexual Orientation or Gender Identity," was issued March 8.
This order gave the Biden administration 100 days to complete the review. On April 6, the United States Department of Education's Office for Civil Rights published an open letter announcing an upcoming public hearing, Q&A and anticipated proposed rules. 
Although it isn't entirely clear what kind of changes will be enacted yet, Biden's policy history may give some insight.
"What we do know is President Biden was very involved with Title IX as vice president," said Diana Prieto, CSU's Vice President for Equity, Equal Opportunity and Title IX. "His role under the (Barack) Obama administration provides some insight into the framework he favors for Title IX, a more expansive approach."
During his senatorial career, Biden drafted the Violence Against Women Act of 1994. During his tenure as vice president, Biden was involved with the White House Task Force to Protect Students from Sexual Assault and the 1 is 2 Many campaign, both of which focused on sexual violence.
During the Trump presidency, Title IX-related regulations were altered on several occasions.
In 2017, the administration rescinded a protection that allowed transgender students to use the bathroom of their choice. On May 6, 2020, the former United States secretary of education Betsy DeVos finalized revisions to the federally required implementation of Title IX. These new rules, which are the rules currently in place, both formalized some Obama-era guidelines and rolled back others.
The process by which universities respond to sexual misconduct allegations underwent the most change.
The amount of evidence needed to prove allegations was raised, placing a higher burden of proof on the accuser. The new rules also allowed students to cross-examine each other, which had previously been discouraged to avoid retraumatizing victims.
The changes also restricted the definition of what behavior constitutes sexual harassment, narrowing it from "unwelcome conduct of a sexual nature" to "sexual misconduct that is 'so severe, pervasive and objectively offensive' that it effectively denies a person access to a school's education program or activity." 
Prieto noted that "the Trump administration undertook the notice-and-comment approach to creating a new regulation."
The notice-and-comment process of rule-making involves the public declaration of a proposed rule in the Federal Register. After the announcement, the public can give feedback to policymakers before the actual implementation of the rule.
Prieto said that because of this, Biden and his administration are unable to "simply" change approaches and issue guidance to "truly shift direction."
"It would be helpful to regain some flexibility that has been lost under the new Title IX regulations," Prieto said. "All that said, CSU and the Office of Title IX Programs and Gender Equity remain ready to implement any changes we must comply with."
Aidan Knaus can be reached at news@collegian.com or on Twitter @KnausAdian.