Crime at CSU: Visualizing the annual safety report data
Samantha Ye
December 13, 2020
Every year, Colorado State University sends out public annual fire and safety report that includes the crime statistics for the last three years, as required by the Jeanne Clery Act. Although the reported crimes may not be completely reflective of what is actually happening on campus, the report is meant to provide the campus information on the safety and security of CSU, according to the safety report website.
These are some of the highlights from 2020's annual report.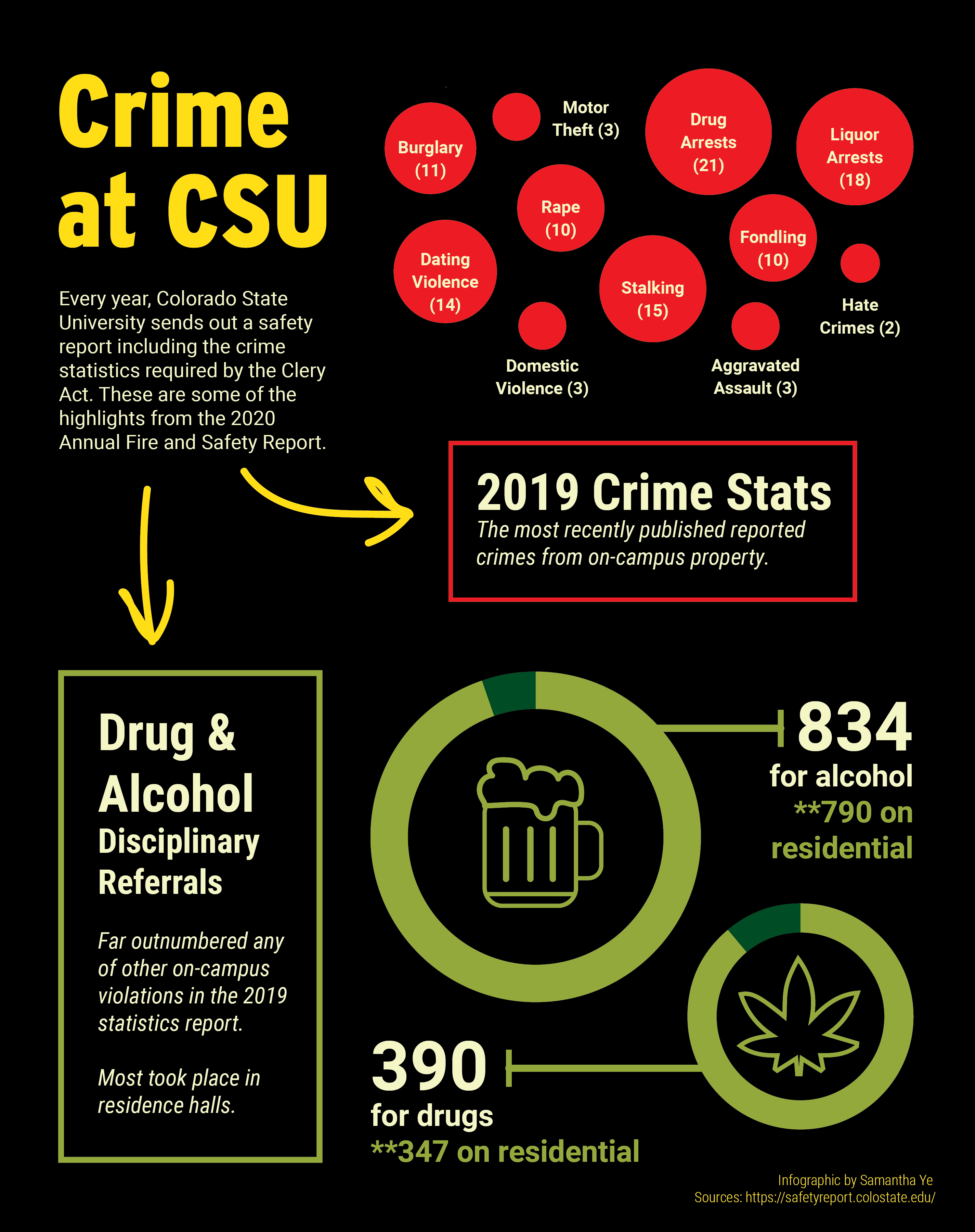 Samantha Ye can be reached at news@collegian.com or on Twitter @samxye4.